'Jersey Shore' Star, Mike Sorrentino's Wife, Lauren Reveals Why She Got a Nose Job Before Their Wedding
Lauren Sorrentino got a nose job before getting married to 'Jersey Shore' star, Mike Sorrentino. Find out why and what she said about his upcoming prison release.
Mike Sorrentino of Jersey Shore got married to his college sweetheart, Lauren before starting his prison sentence. She recently revealed that she got a nose job before walking down the aisle. Find out why and what she said about her husband getting out of prison.
Mike and Lauren Sorrentino got married before he went to prison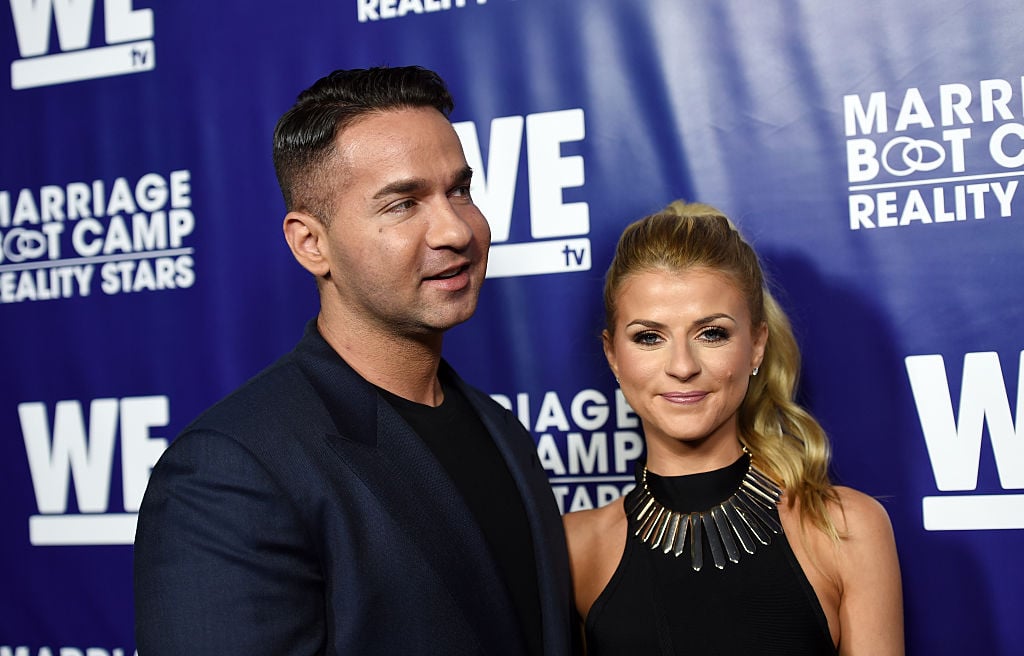 The Jersey Shore star pleaded guilty to one count of tax evasion. He was then sentenced to prison for eight months. The months before he went to prison were exciting for him because he got married to his girlfriend.
"It's every girl's lifelong dream, in combination with marrying the most important person in your life," Lauren said according to Us Weekly. "It was like the calm before the fun and chaos! It was all perfect."
Mike also talked about how the big day was a very different kind of experience for him. "I'm on stages in front of crowds, I do motivational speeches on a monthly basis, but on the day of my wedding, the whole day I was trying to gather my composure from just breaking down from happiness," he said. "It was just really beautiful."
She wrote that her nose was one of her biggest insecurities
She decided to open up about her decision to get surgery before her big day on Instagram. The newlywed wife posted a recent picture of her face, one while she was recovering, and another picture with her doctor. She also included a video of her face.
So why did she want surgery before their wedding? "As some of you may know, I got my nose done before my wedding – it was exactly a year ago today so I felt now is the perfect time to share some info. Growing up my nose was one of my biggest insecurities. I just wasn't happy with it, simple as that," she wrote in the caption of her post.
She also noted that she wanted it done for their wedding pictures. "Once Mike and I began the wedding planning process I thought of every single detail, especially how we both would look in our wedding photos that we'd share and cherish forever & the thought of the profile shots just didn't sit well with what I was envisioning," continued the caption. "After A LOT of thought and research, I finally committed to something I've wanted since I was 15 & booked my surgery with @tutelaps."
She recently posted about waiting for Mike to get out
Her husband is almost done with his prison sentence. She recently posted a picture of herself posing in an outfit with the caption, "Waiting for my husband to get out like."
Sorrentino reportedly could get out of prison early. His release date is Sept. 13 but Dan Wise, a federal prison consultant told USA Today that he could be released "any day now." If that happens, Sorrentino will go to a halfway house, then be on probation for 24 months.
Fans will have to wait and see when he'll actually be released. For now, they can see what happened during the months leading up to him starting his sentence on Jersey Shore: Family Vacation.