'Jersey Shore' Star Pauly DelVecchio and 6 Other Celebrities With Ghost Kitchens
Jersey Shore's DJ Pauly D recently opened a ghost kitchen operation, Pauly D's Italian Subs. But the reality TV star isn't alone in his endeavors in cuisine. Like DelVecchio, several other big-name celebrities have ghost kitchens. From sandwiches to late-night snacks and cookies, these stars are bringing their favorite foods right to fan's doors.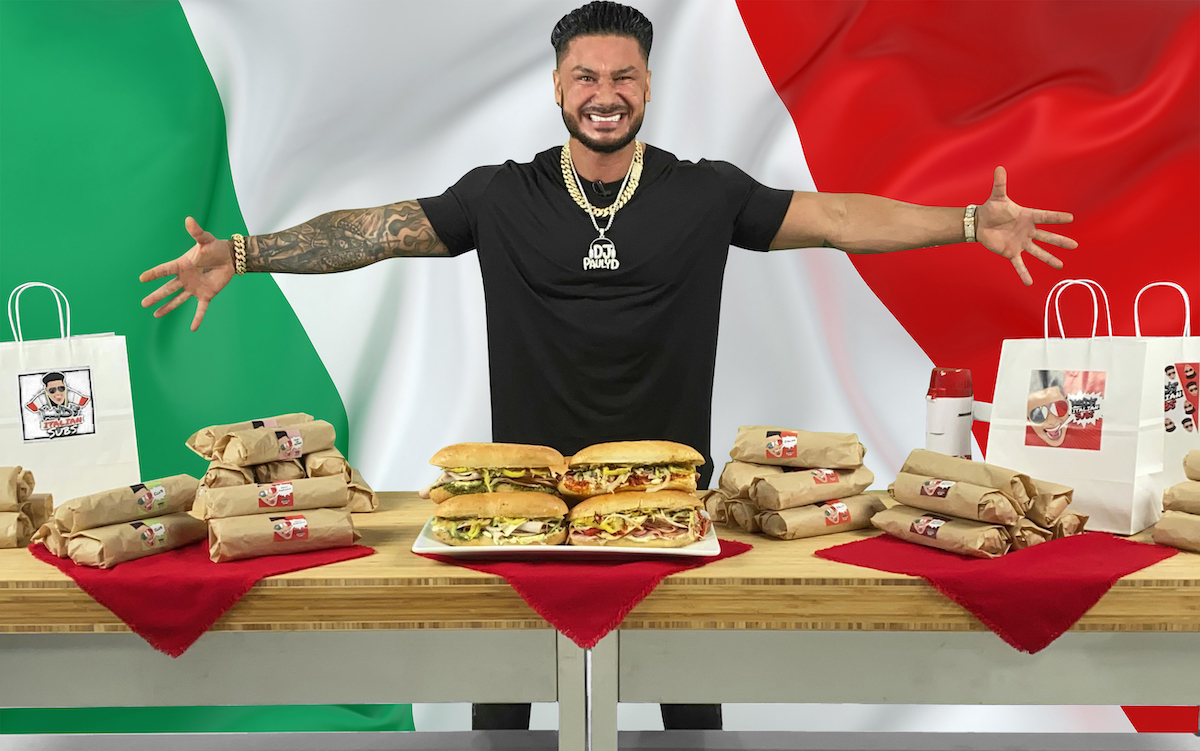 Celebrity ghost kitchens are growing in popularity  
For a while, the coronavirus (COVID-19) pandemic made it impossible for restaurants to operate. That is, until ghost kitchens came along. "The emergence of ghost kitchens as a viable and profitable way to scale restaurant operations," Russ Rosenband, co-founder of the virtual dumpling company City Dumpling, told Forbes.
What's more, ghost kitchens offer consumers a way to connect with their favorite stars. "Celebrities are seeing the virtual restaurant space as a way to engage with their communities in new, fun ways," Rosenband explained. 
But more than that, ghost kitchens have given the restaurants that have lost profits over the last year to find revenue streams. Euromonitor, a market research firm, estimates ghost kitchens will become a $1 trillion business by 2030. 
DJ Pauly D is bringing subs and salads right to 'Jersey Shore' fans 
Showbiz Cheat Sheet spoke with the Jersey Shore star over Zoom about his recent partnership with Virtual Dining Concepts. DelVecchio worked with Chef Eric Greenspan to create sandwiches and salads that are up to par with what he used to get growing up. Outside of connecting with his fans, DelVecchio saw this partnership as an opportunity to help the restaurant industry. 
"I wanted to help out some restaurants right now [and] give them an opportunity to actually build some revenue and help them stay afloat in these times," DelVecchio explained. Thanks to GrubHub, users can order right through the app and help save local restaurants in the process.
By partnering with celebrities like DelVecchio, Virtual Dining Concepts uses an established restaurant's kitchen equipment and staff to cater to a local market. 30% of the profits go directly back to the business. 
"Literally you can implement this process into existing kitchens using their equipment," DelVecchio added. "But the food is our ingredients [and] our formula." 
Food Network star Guy Fieri, Mariah Carey, and Mario Lopez have celebrity ghost kitchens
Like DelVecchio, other celebrities have gotten involved in ghost kitchen operations. Food Network's Guy Fieri started his ghost kitchen operation in 23 states and Washington, D.C. in February 2021. His delivery-only restaurant served up overstuffed burgers, fried pickles, snacks wrapped in meat, and of course — Donkey Sauce.
The legendary Mariah Carey also created a line of cookies fans can have delivered right to their doors. YouTube star MrBeast (Jimmy Donaldson) launched MrBeast Burger in late 2020 with menu items named after his friends and co-workers. Plus, Rapper Tyga and TV host Mario Lopez also worked with Virtual Dining Concepts to create their food brands: TYGA BITES and Mario's Tortas, respectively.
And while Wiz Khalifa isn't part of the Virtual Dining Concepts line of celebrity-inspired foods, the rapper does have a ghost kitchen. Hotbox offers fans "420-friendly" options through Ordermark.