'Jersey Shore' Star Ronnie Ortiz-Magro and Ex-Girlfriend Jen Harley Reveal Their New Relationships
Ronnie Ortiz-Magro and Jen Harley have officially moved on. It seems the two of them have entered into new relationships. Find out who Ortiz-Magro and Harley are dating now.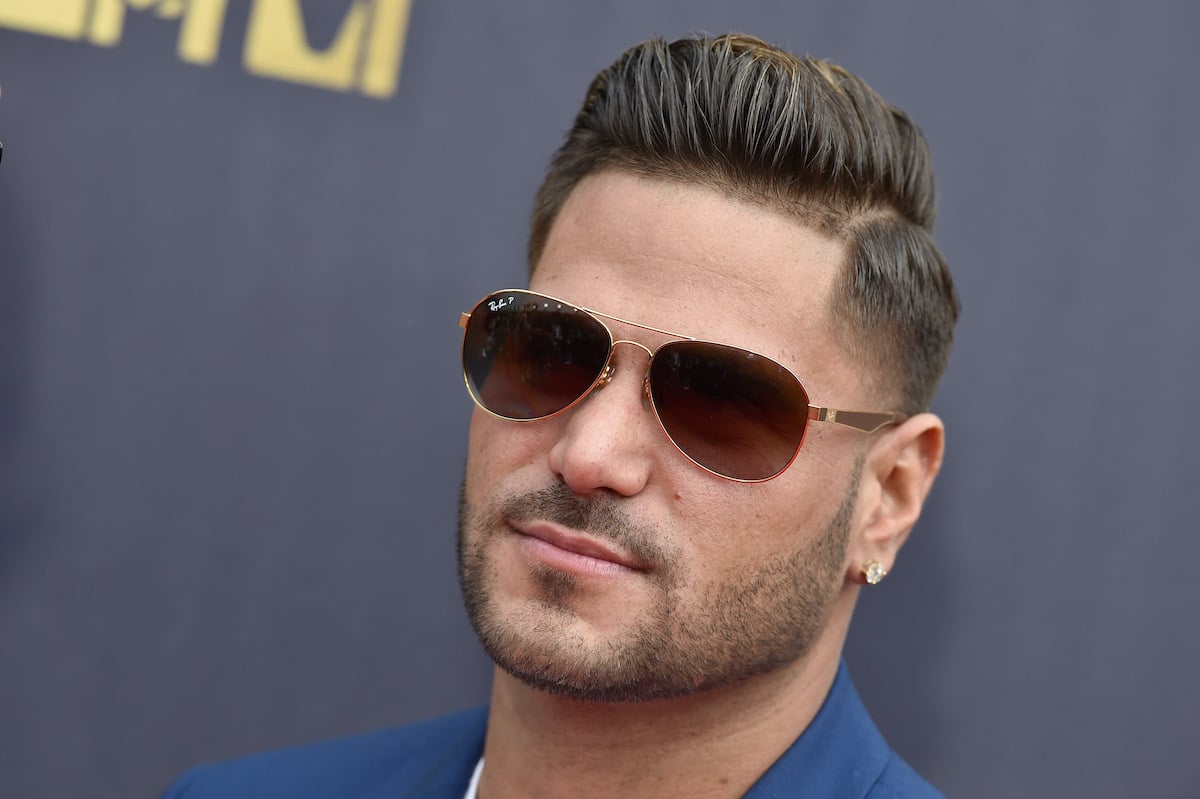 Ronnie Ortiz-Magro and Jen Harley had a difficult relationship 
After Ortiz-Magro's toxic relationship with Sammi "Sweetheart" Giancola, many fans were glad to see him find love again with Harley. Sadly, things quickly turned sour between the reality stars. Once again, MTV cameras were there to capture it all. 
From blow-out fights to countless text arguments and physical altercations, it became clear to the Jersey Shore cast and fans that Ortiz-Magro and Harley weren't in a healthy relationship. 
Jen Harley blames 'Jersey Shore' for destroying their family 
Ortiz-Magro became a household name more than 10 years ago when Jersey Shore was released. After being in a relationship with Giancola for a majority of the original series, Ortiz-Magro started seeing Harley in 2017. Fully aware of Ortiz-Magro's reality star status, Harley quickly learned what that meant in terms of their relationship.
Initially, Harley was supporitve of Ortiz-Magro's Jersey Shore lifestyle. When Jersey Shore: Family Vacation debut in April 2018, Harley was "excited" for Ortiz-Magro's return. Eventually, she realized how Ortiz-Magro behaved when cameras were around.
"I wish [Jersey Shore] was never part of our lives," she told told In Touch Weekly in April 2020. "It completely ruined our family, ruined the person I was in love with."
After seeing Ortiz-Magro's behavior on the show, Harley "realized everything they were doing and how Ronnie was acting and it was just really sh*tty." His actions drove a wedge between the two and created a rift in their relationship. 
Ronnie Ortiz-Magro and Jen Harley seem to be in a better place now
Despite Ortiz-Magro breaking things off with Harley on multiple occasions, they needed to remain civil for their daughter, Ariana Sky Magro. Regardless of the past police calls, arrests, and restraining orders, Ortiz-Magro and Harley seem to have put their struggles behind them and found a way to co-parent their daughter. 
Ronnie Ortiz-Magro and Jen Harley are seeing other people  
On Oct. 27, Ortiz-Magro and Harley both shared photos of their new significant others. 
Ortiz-Magro shared a picture on Instagram of himself on a yacht kissing Saffire Matos. The two were vacationing in Puerto Rico, spending time near the Dorado Reef. The following day, Ortiz-Magro shared an almost identical photo with a caption that read: "You can't force happiness, when you know it's real you realize it eventually chooses you! #HappinessIsAGift #ThankFul."
According to an E! News source, Ortiz-Magro is "totally smitten" with Matos, who is a beauty technician. "She isn't his girlfriend yet and they are taking it slow, but they really do like each other a lot," they added. "She's very sweet to Ron." 
The same day, Harley shared a photo to her Instagram Stories of a new significant other — Justin Hensley. According to his social media profile, Hensley is a businessman and owner of the Rockstar Models agency. 
While neither reality star has officially their new relationship status, it's safe to say Harley and Ortiz-Magro have both found romance elsewhere.