'Jersey Shore' Star Vinny Guadagnino Gets Slammed for 'Disrespectful' Tweet About Angelina Pivarnick
Just when you think the Jersey Shore drama is over, it kicks back up. This time, it's Vinny Guadagnino and Angelina Pivarnick at the center of it. The situation started on Sept. 3, when Vinny posted a tweet about Angelina that did not go over well on social media. Upon seeing the message, fans started going in on Vinny, calling him "gross," "disrespectful," and more for what he said about his fellow Jersey Shore housemate.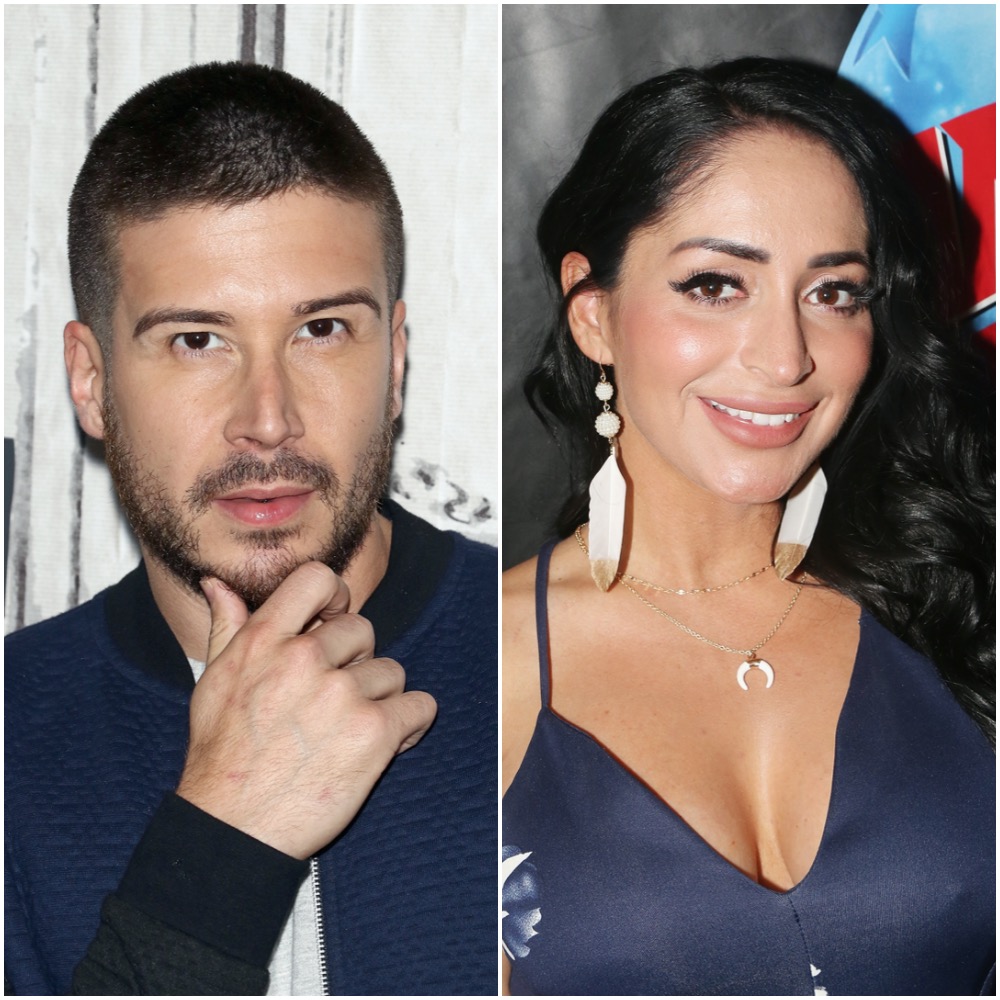 Angelina posted a tweet that generated a harsh reaction from Vinny
Vinny's message came after Angelina went on Twitter to share her thoughts on her castmate and his show A Double Shot at Love, which follows Vinny and 20 contestants vying for his heart. "Ohh wow @VINNYGUADAGNINO your finally trying to be serious with someone !! Finally. #doubleshotatlove," she wrote before over 200,000 followers.
The tweet earned a strong-worded response from Vinny as he wrote back, "Yea not u b*tch."
Vinny's message to Angelina has prompted many negative reactions
Though his message earned nearly 20,000 likes, a lot of his fans were appalled and upset about what he said to Angelina. Flocking to the comment section, critics began calling out Vinny for the way he spoke to and "disrespected" his co-star in the message.
"Why the rude response? Seems to me she's moved on and her response was simply an observation," read one tweet.
"I'm a fan of you but I'm not a fan of you calling a woman that word… Very disrespectful even if joking," a second person wrote, as someone else wondered, "Who raised you to speak to a woman like that."
"HE JUST CALLED THE B WORD…. HE IS SOOOOOOO RUDE AND DISRESPECTFUL…..HE WILL NEVER FIND A REAL RELATIONSHIP….." read a fourth tweet.
But at the same time, fans defended Vinny
Not everyone was critical of the tweet. Some stood by Vinny and said Angelina should have minded her own business.
"dont u got a marriage to worry yourself with," one fan tweeted to Angelina, referencing her relationship with sanitation worker Chris Larangeira, whom she married in November 2019.
It doesn't appear that Angelina has replied to Vinny, but it's not the first time they've gotten into it on social media. The two exchanged words on the platform in June when Angelina returned to Twitter after a hiatus stemming from the drama that happened between her and her cast members at her wedding. (The women of Jersey Shore gave a speech that caused a fallout between them and Angelina.)
When Angelina started tweeting one of Vinny's ex-girlfriends, Vinny tweeted: "Omg Angelina shut up. I liked it better when your Twitter was deleted." She replied, checking him about his facts and the way he spoke to her.
"It was NEVER deleted sweetie pie. Just do yourself a favor and learn how to talk to the QUEEN of Staten Island!!! [You] are a peasant and I am your ruler. Get that straight and we shall be good. Whoever messes [with] the queen shall face [the] consequences," she wrote.
Does that mean "consequences" are coming for this latest drama? We hope not and that these two will be able to keep it cordial, but we'll see.