'Jersey Shore' Star Vinny Guadagnino Petitions to Be Cast in New 'Magic Mike' Movie
Jersey Shore: Family Vacation star Vinny Guadagnino wants to put his experience working with Chippendales to good use. After Channing Tatum announced the third installment of the Magic Mike movies, Guadagnino threw his hat into the ring. Here's what we know about the movie and Guadagnino's petition to be cast.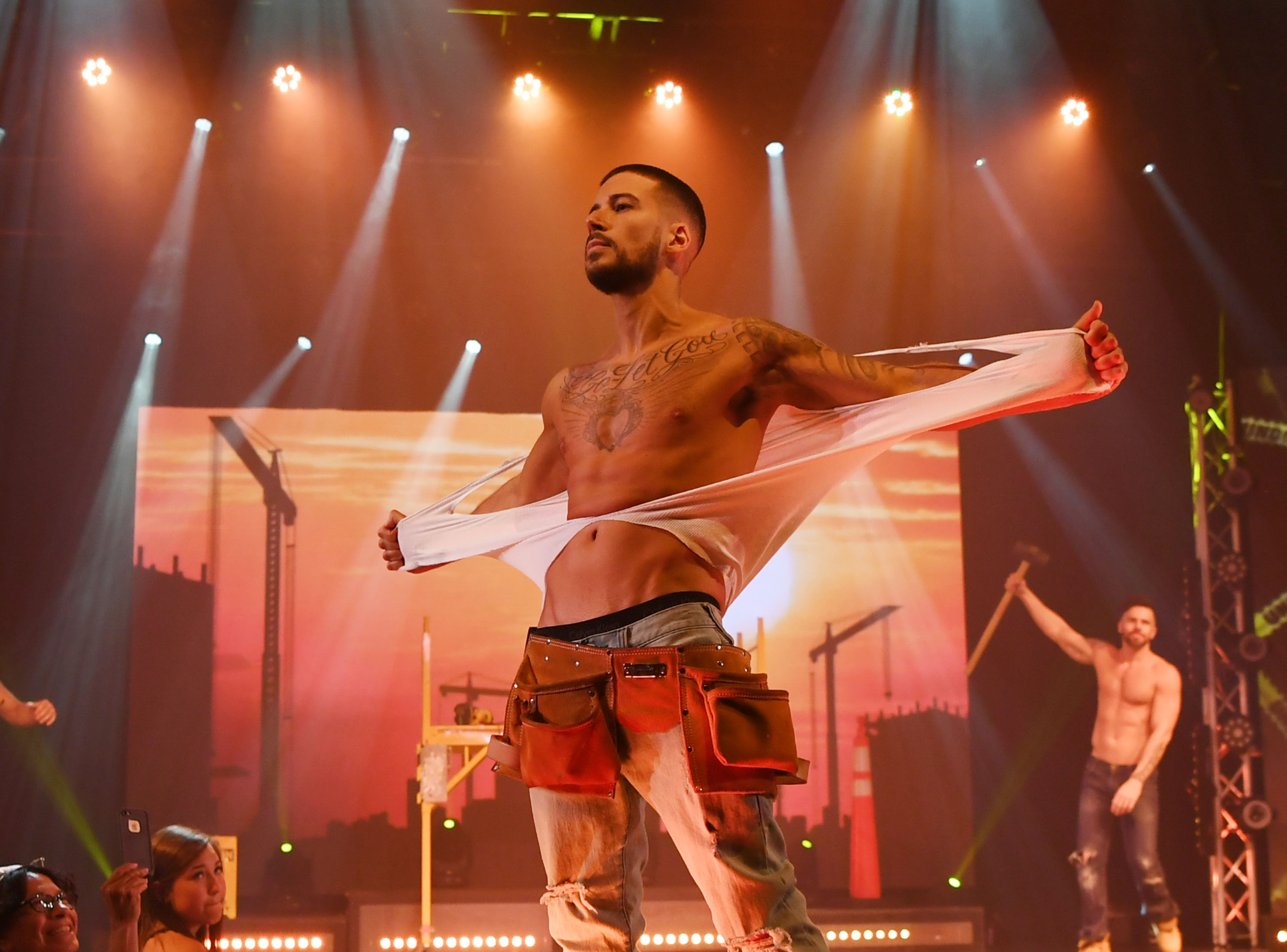 Channing Tatum confirms another 'Magic Mike' sequel 
Almost 10 years after Magic Mike debuted in theaters, Tatum announced a third installment. Tatum and fellow OG Steven Soderbergh are working together on Magic Mike 3, per Variety. 
After the success of Magic Mike, which turned a $7 million budget into $167 million at the box office, the world is ready for more. "There are no words for how excited I am to blow the doors off of the world of Magic Mike with Steven, Greg, Reid and the amazing people at HBO Max," Tatum told Variety. "The stripperverse will never be the same." 
While fans have a list of celebrities they want to see cast in Magic Mike 3, including Adam Driver, Henry Cavill, and Jason Momoa, stars like Guadagnino are petitioning to join the cast on their own accord. 
Vinny Guadagnino wants to be cast in 'Magic Mike 3'
"Lemme get in on this!" Guadagnino tweeted the same day Tatum announced the news about Magic Mike 3. He included a retweet of the script, titled Magic Mike's Last Dance. 
"Please tell me you made the cut??" a fan replied to Guadagnino. "There is no movie without the best stripper in the game," said another fan. 
Right now, it's unclear what Tatum's thoughts are on casting Guadagnino for Magic Mike 3. But considering his experience in the field, Guadagnino might pop up somewhere in the film. 
Is Vinny Guadagnino still performing at Chippendales? 
Guadagnino was slated to begin another residency with the male revue in April 2020, but the coronavirus (COVID-19) forced him to postpone. At the time, Guadagnino promised to communicate the new dates of his residency with fans. But recently, Guadagnino has been busy filming for MTV shows like Double Shot at Love and Jersey Shore: Family Vacation Season 5. It's unclear when his residency with Chippendales will resume. 
'Magic Mike 3' release date and 'Finding Magic Mike' reality TV series 
At the time of publication, there is no release date set for Magic Mike 3. However, Sodebergh and Tatum have another project to keep fans entertained. The duo worked with writer Reid Carolin to produce a reality TV series called Finding Magic Mike. 
The series follows a group of men who discover their confidence and learn about exotic dancing. "From the producers behind the Magic Mike franchise and live shows comes an exhilarating and sexy series that will transform a group of men into real-life Magic Mikes," the logline reads. 
"10 men who have 'lost their magic' will come together in a competition series like no other. They will bare their souls and more as they evolve their bodies, learn to perform spectacular routines, and develop a new level of self-confidence. As they strip off their clothes, they will rid themselves of emotional baggage and regain their mojo but only one will be the Real Magic Mike. He will win a cash prize and an opportunity to perform on the blockbuster Magic Mike Live stage in Las Vegas."
Finding Magic Mike will premiere on HBO Max on Dec. 16, 2021. Stay tuned to Showbiz Cheat Sheet for updates on Magic Mike 3.