'Jersey Shore': This Is the Most Authentic Roommate, According to a Producer
Jersey Shore introduced the world to a group of characters. They might be the cast of a reality series, but one of the roommates let their authenticity shine even when the cameras were rolling. Find out who the most authentic Jersey Shore roommate is, according to a former producer.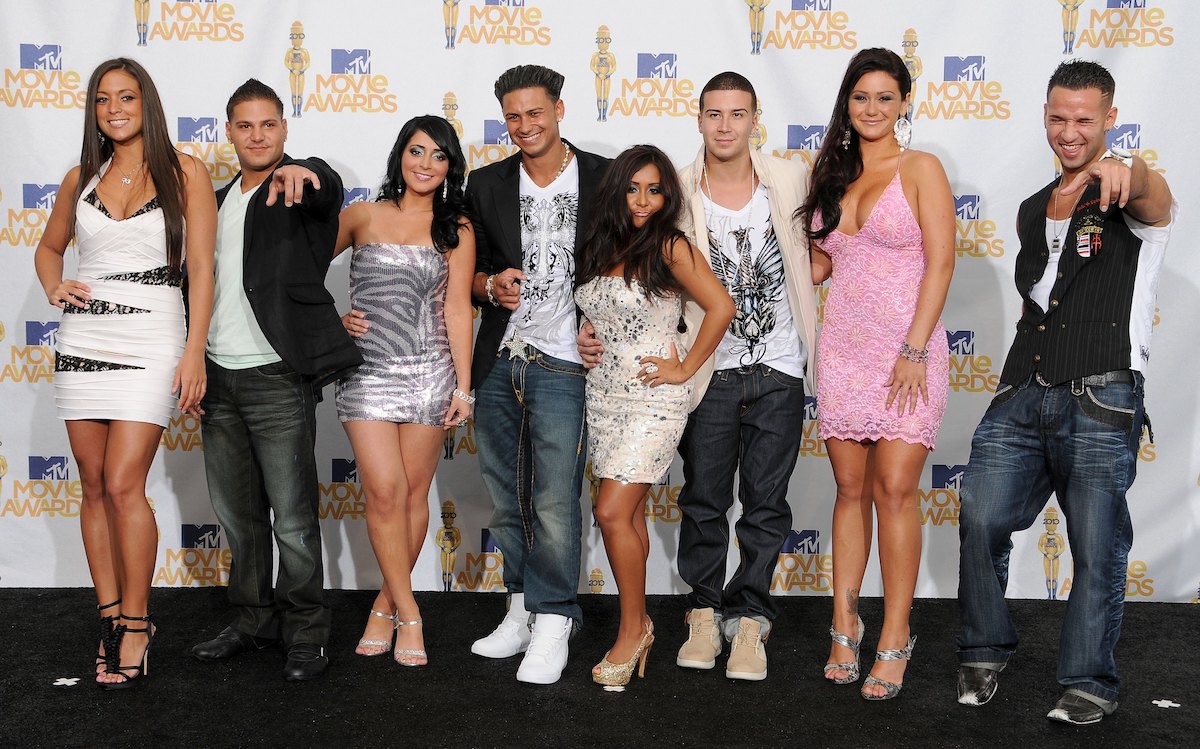 Former producers consider Angelina Pivarnick the worst roommate
Aside from being one of the more brash roommates on-screen, Pivarnick was pretty hard to deal with behind the scenes of Jersey Shore.
"[Pivarnick] would routinely alienate herself from the others when there were no issues," a former producer said on Reddit, adding:
And it really came across as condescending. Many times, the roommates would reach out to her and try to give her helpful advice and she wouldn't ever take it. In fact, she would do the opposite of it, to get a reaction and basically tell everyone to 'f*ck yourself.'
Another producer said Pivarnick "was raised to get what she wanted constantly — spoiled if you will." Behind the scenes, this producer said Pivarnick was disrespectful toward the staff and crew "by cussing them out, demanding she did not want to film at certain times, and was just blatantly a rude individual in general."
Meanwhile, Deena Cortese is a delight to work with 
Both producers previously mentioned have been outspoken about how easy it was to work with the rest of the Jersey Shore cast. Well, for the most part — when they weren't intoxicated. 
One producer shared how Deena Cortese was their favorite roommate to work with. "She was low maintenance and just so grateful to be there!" the producer explained. Nicole "Snooki" Polizzi was a close second. 
"Snooki really is that hysterical," they added. "You can't make up the sh*t that she says and does. Her and Mike were born to be reality television stars."
Pauly DelVecchio isn't the most authentic 'Jersey Shore' roommate — 'Snooki' is  
Pauly DelVecchio might come off as the life of the party, but that doesn't make him authentic. 
"Though Pauly seems the most authentic with how he is portrayed on television, he definitely played it up for the cameras," the former producer shared. "Do not get me wrong, Pauly was one of my favorite castmates to work with. I think that persona came from his DJing career and he knew how to turn it on for TV." 
Regardless of what DelVecchio puts on for the cameras, this producer says he is still a great guy. "He is definitely an authentic person, but being the quiet, cool guy he was on season 1 wasn't going to emphasize his DJ career. Being loud, being energetic — being what we know as Pauly D is what helped promote his career. Still do love him as a person though!" 
The award for the most authentic Jersey Shore roommate goes to 'Snooki' 
"The most authentic I would have to say was, shockingly, Nicole," the producer admitted. "The way she is on TV was exactly how she was in real life. Why do you think she had so much camera time? That's how she was all the time!" 
Sadly, Polizzi won't be returning for the upcoming season of Jersey Shore: Family Vacation. But, fans can still relive all the memories from the original Jersey Shore series.