'Jersey Shore': The Unsurprising Reason Nicole 'Snooki' Polizzi Auditioned for the MTV Series
Nicole "Snooki" Polizzi is best known as the Jersey Shore roommate who couldn't find the beach. Find out why she originally auditioned to be part of the MTV series. Plus, what her career aspirations were before becoming a mega reality TV star.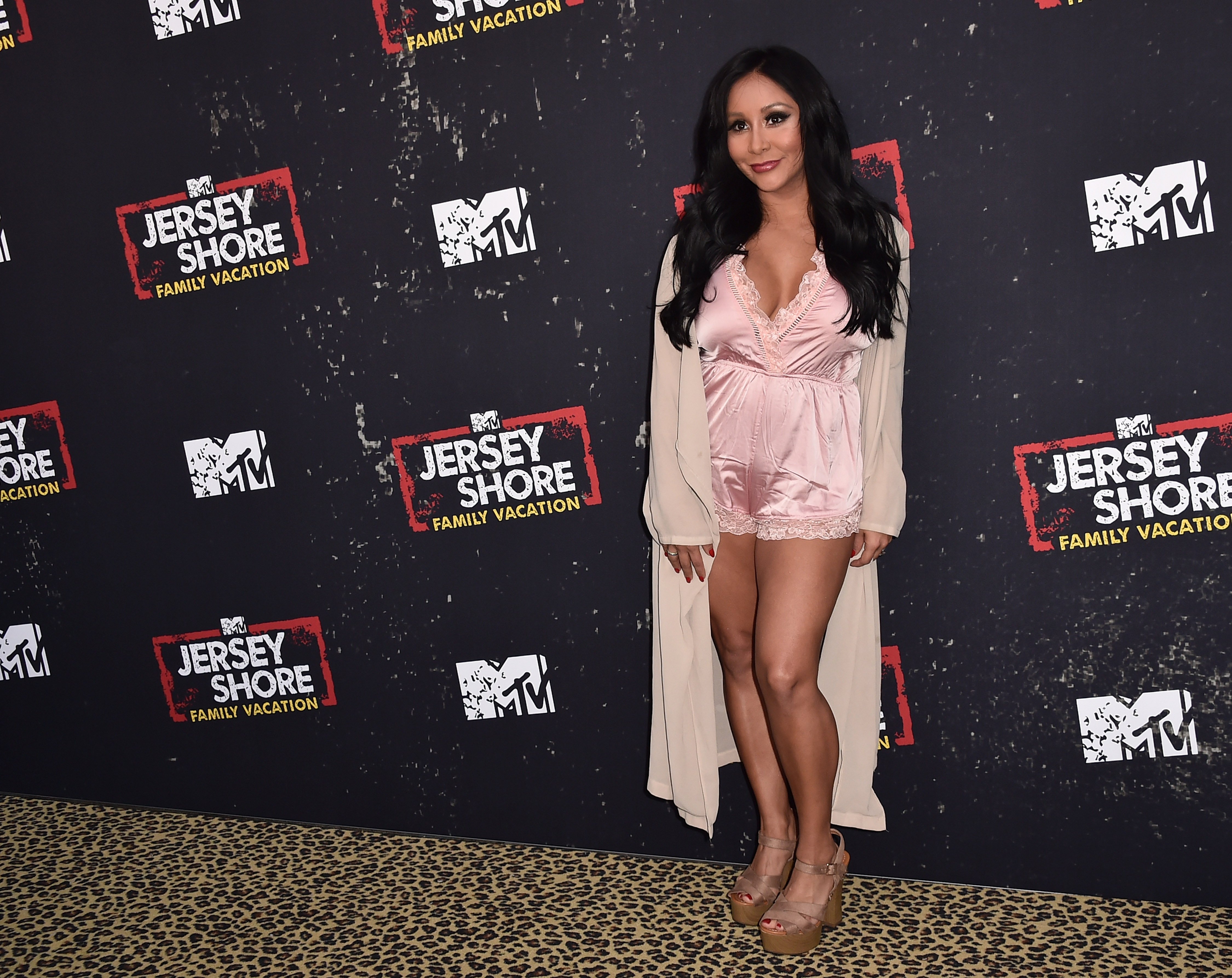 Nicole 'Snooki' Polizzi was drunk at her 'Jersey Shore' audition
What better way to make a lasting impression on producers than show up to an audition under the influence? That's what Polizzi did the day of her Jersey Shore audition. 
"I saw an audition posting on Facebook for a show called Guidos and Guidettes," Polizzi explained to Vulture. "I went there drunk [in a miniskirt] because it was at a bar, and the rest is history."
When Polizzi started doing cartwheels and flips, producers knew she was made for TV. The smudged bronzer on her application helped her stand out, too.
'Snooki' wanted to do 'Jersey Shore' for free alcohol
Polizzi was recently a guest on Paris Hilton's podcast This Is Paris. During their conversation, the duo talked about Polizzi's early days on Jersey Shore.
"I literally went on the show just to get free alcohol," Polizzi tells Hilton in the "This Is…Snooki" episode. Regardless of how crazy things might have gotten for Polizzi during the show's original run, she has no regrets.
When Hilton asks Polizzi what advice she would give her former self, she had the "Snooki-est" of answers. "Keep drinking b—-, keep enjoying yourself," Polizzi said.
'Jersey Shore' cast had nothing to do but drink most of the time
It's a good thing Polizzi auditioned for the reasons she mentions because most of the time, drinking was all the roommates could do anyway. When they were filming the first season of Jersey Shore, producers had to deal with a lot of red tape regarding where they could shoot. 
"The only thing we have is a book that tells us the places that we're allowed to film," Pauly DelVecchio explained Bustle. "We tell the producers where we wanna go [and] we can't go alone."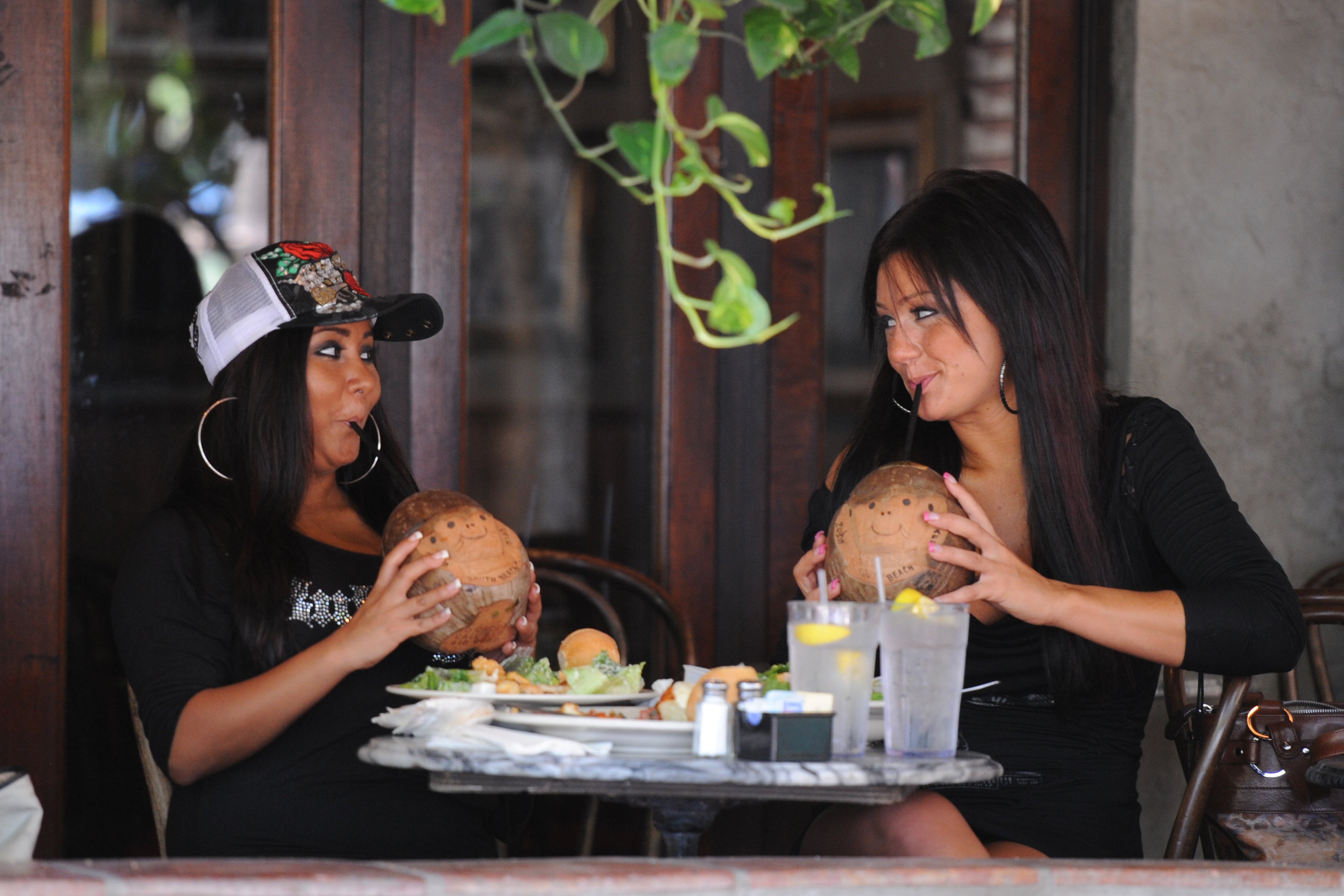 RELATED: 'Floribama Shore' Star Gus Smyrnios Creates TikTok to Share 'Tea' After Leaving Instagram
When they weren't filming outside of the house at clubs like Karma or Bamboo, the roommates were partying at home because it was an approved activity — one that makes for great reality television.
"There was no television, no cell phones, no computers, no writing notes, no going off anywhere in private without a producer," a former story producer explained on Reddit. "Partying was their only form of entertainment." 
Nicole 'Snooki' Polizzi aspired to become a veterinarian before 'Jersey Shore'
Drinking alcohol on reality TV wasn't always the game plan for Polizzi. Before her Jersey Shore audition, Polizzi was studying veterinary science at Ulster County Community College. 
"We would help deliver cows," the reality star explained to Vulture. "I loved it. I had one more semester until I could graduate and then try to get my license." 
Polizzi's studies are mentioned briefly in Jersey Shore Season 1. On a date, "Snooki" talks about leaving school to spend the summer at the shore. 
"[Doing the show] was a huge thing for me because I was missing all my classes," she expressed to Vulture. "I felt very guilty."
Now, it seems Polizzi is happy with her choice and has no regrets. She still works in reality TV and pursues other passions like hosting and running her boutique, the Snooki Shop.