'Jersey Shore' Viewers Reveal the 'Cringiest' Moments Caught on Camera
Jersey Shore and Jersey Shore: Family Vacation has had plenty of moments that made fans turn away from their television screen. However, there have been some moments that have made it to the top of viewers' "cringiest" list. These fans took to social media to share their thoughts about the jaw-dropping moments they can't forget from the popular MTV series.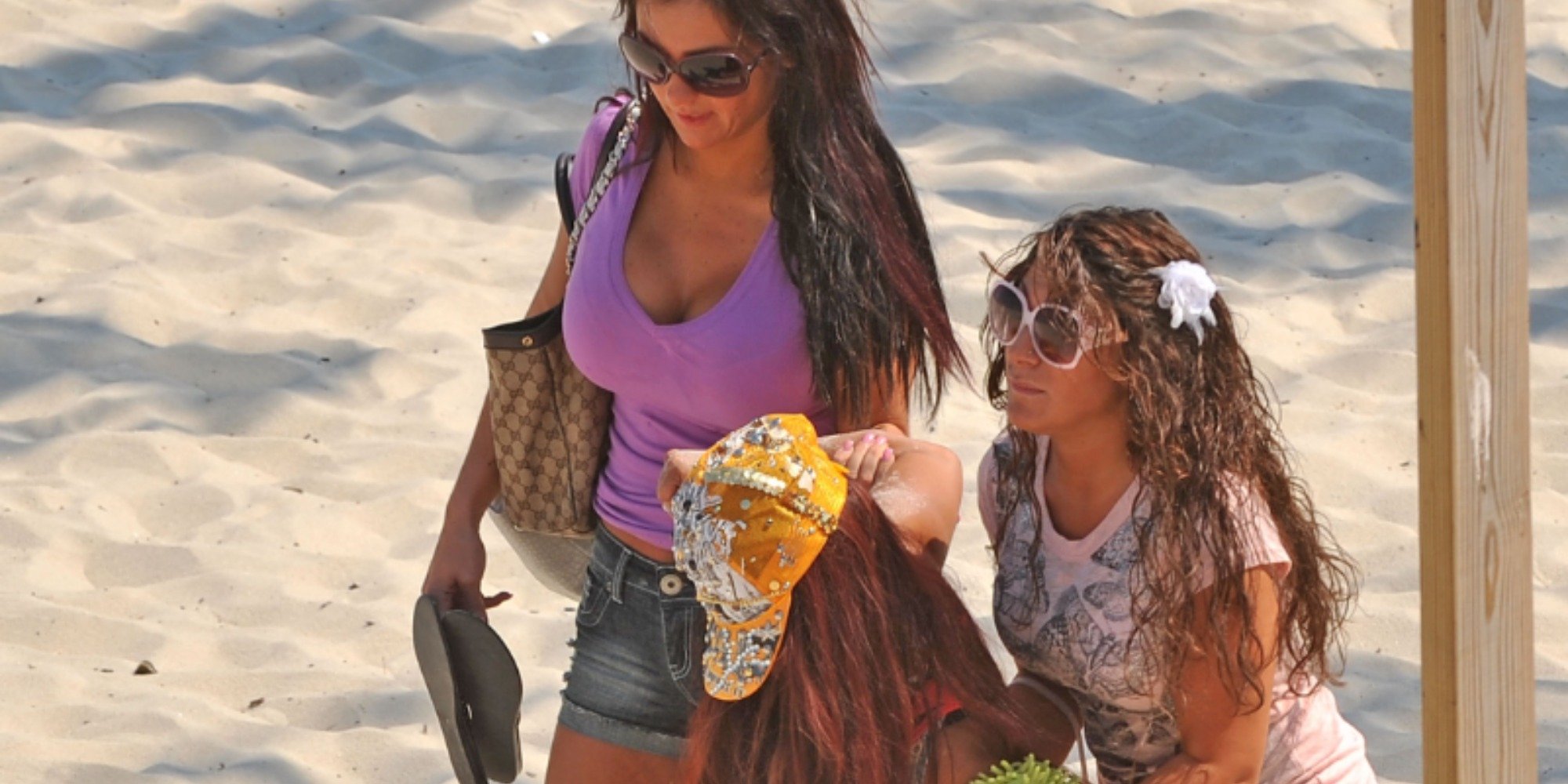 'Jersey Shore' reportedly wasn't scripted but reportedly edited to skew storylines a certain way
The original Jersey Shore series, which ran from 2009 through 2012, had episodes that were reportedly not scripted.
However, the show was reportedly heavily editing storylines to skew in a particular direction.
Nicole "Snooki" Polizzi subsequently addressed this production tactic in a 2018 tweet.
"Not necessarily. We aren't scripted. But what does happen is the editing and how it comes off. That is not our control," Polizzi tweeted.
She also told Buzz Feed News, "Nothing made sense to us because we know what exactly happened. In editing, they try and leave stuff out, so they try to make it seem like something there wasn't. We're not scripted at all. We go in and do our thing. But we never know how they're going to edit it. I could be mad at Angelina (Pivarnick), but they'll make it look like I'm mad at Jenni (Farley)."
Fans claim these are the 'cringiest' moments on 'Jersey Shore'
In a Reddit post titled "random part of Jersey Shore that made you cringe," viewers weighed in on the "cringiest" moments they can't seem to forget no matter how hard they try.
"Snooki and Deena (Cortese) making out," wrote one fan. A second agreed with that remark, replying, "Oh my God yeah, that made me wanna die. Sammi was not wrong when she described it as them 'digesting each other's tongues.'"
"Sorry if this is rude, but most of Ron's (Ortiz-Magro) apologies to Sammi are cringe. They are tough to watch. So is her clinging to him for six seasons," claimed a second viewer.
"The way the show minimizes domestic violence by supporting Ron over the years and acting like the women in his life are crazy. When production doesn't step in to protect sam from him when he picks up the bed, Just all that vibe," suggested a third Reddit user.
"Vinny (Guadagnino) telling the barber his hair is hard to cut. There's nothing complicated about his hair, lol," penned the fourth fan.
'Jersey Shore' viewers wrote about the moments that 'burned their eyes'
Some viewers claimed that watching other moments "burned their eyes."
"Jenni peeing behind the bar burned my eyes," explained one viewer of what they believe was the cringiest Jersey Shore moment. "Followed by Nicole wetting herself."
"Mike (Sorrentino) fat-shaming people during the early episodes. Snooki trying to make out with everyone on the first day. Burned my eyes," wrote another Jersey Shore viewer.
"Of course, Snooki's arrest is iconic and cringe," a viewer said.
Jersey Shore made its 2009 debut on MTV on Dec. 3. Its original title was Number One Guido and set to star only male cast members.
However, Vulture reported Jersey Shore was initially conceived as a male competition show.
Casting director Doron Ofir subsequently spoke of the addition of female castmates.
"Look, the boys preen" — you know, they're peacocks — "but the girls fight," he explained what having female cast members would bring to the fledgling series.
Jersey Shore: Family Vacation is currently on hiatus.
RELATED: 'Jersey Shore': Sammi Giancola Teases Excitement to be Back for 'Another Wonderful Season'