'Jersey Shore' Viewers 'Stunned and Frightened' by These Iconic Show Moments
Jersey Shore was well known for capturing some of the most outrageous moments ever seen on reality tv. However, some scenarios were even too disturbing for die-hard fans to stomach. Some Jersey Shore viewers admit they were "stunned and frightened" by some of the series' most troubling and iconic moments, which continue to live on in syndication on MTV. They shared some of these unforgettable scenarios on social media.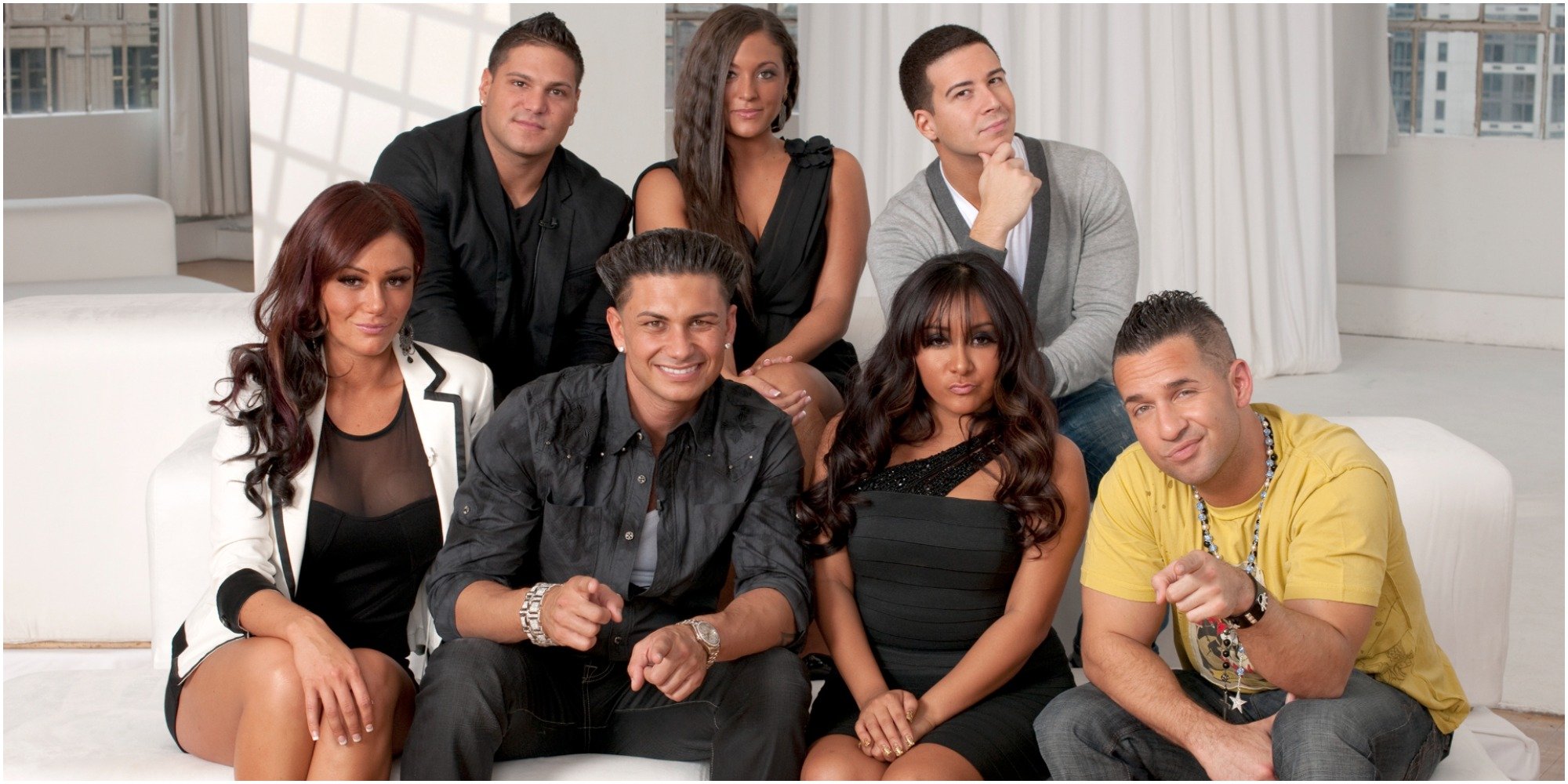 'Jersey Shore' featured young adults living together in a shared house
The show's premise was simple. Find twenty-somethings who loved spending the summer at the Jersey shore. Make sure they like clubbing and having a good time. Then, have them live together in a house where they have to work at a local business to secure their residence. Film them 24/7 to capture all the good and bad of their relationships on camera.
While MTV's The Real World was the first to pull back the curtain on what a reality television show could be, Jersey Shore was one of the first that made real celebrities of its cast.
Nicole "Snooki Polizzi, Jenni "JWoww" Farley, Deena Cortese, Sammi "Sweetheart" Giancola, Angelina Pivarnick, Vinny Guadagnino, Paul "Pauly D" DelVecchio, Ronnie Ortiz-Magro, and Mike "The Situation" Sorrentino became huge television stars.
Their stars continued to rise throughout the series six seasons until 2012 when the show aired its final season.
However, with thier popularity, a more prominent spotlight was shone upon the cast throughout the good and bad moments captured by MTV's cameras. Some of these have become legendary in the show's lore and continue to live on in syndication.
'Jersey Shore' viewers were 'stunned and frightened' by these iconic moments
In a Reddit post titled "what episode or part of Jersey Shore or Jersey Shore Family Vacation stunned or frightened you the most?" fans weighed in on what they believed were the most unforgettable moments of the MTV series.
"The Mike and Ron fight in Italy. Mike gets a concussion, and Jenni's curled up in the corner on a bed facing the wall with her hands over her ears. The image of Jenni, Mike wide-eyed in that scene, the pure hatred in Ron's voice while threatening Mike, Pauly, and Vinny, defeated and helpless. That was a real moment I was not ready for," wrote one follower.
"Snooki getting punched? WOW. It was so graphic that it's since completely censored. Even if you buy the DVDs (yes, I have the whole set, that scene's blacked out). That was one of the worse things I had seen on reality TV. She is 4'8″. Standing on a chair, she was shorter than that guy," penned a second viewer.
Other troubling moments which were difficult to endure
Fans spoke of other Jersey Shore moments they claimed were difficult to bear.
"When Ronnie destroys all of Sammi's stuff, a broken Sammi confronts him with her glasses. That breaks my heart every time," claimed a Jersey Shore fan.
"Jenni getting shoved by Roger in the club, causing her to injure her foot, and not a single male roommate took up for their 'sister' and justified it by saying "girls shouldn't get involved." a viewer explained.
"I can't say that anything on the show ever stunned or frightened me," wrote another Jersey Shore fan.
Jersey Shore: Family Vacation, the Jersey Shore spinoff, is currently on hiatus.
RELATED: 'Jersey Shore': Sammi Giancola Teases Excitement to be Back for 'Another Wonderful Season'