'Jersey Shore': Vinny Guadagnino Shares the Best Parts of His Keto Lifestyle
As a reality TV star, many of Vinny Guadagnino's fans have questions about his Keto lifestyle. Fortunately, the "Keto Guido" is open about being Keto, both on Jersey Shore: Family Vacation and social media. Here's what Guadagnino enjoys most about being Keto, according to his Instagram Stories.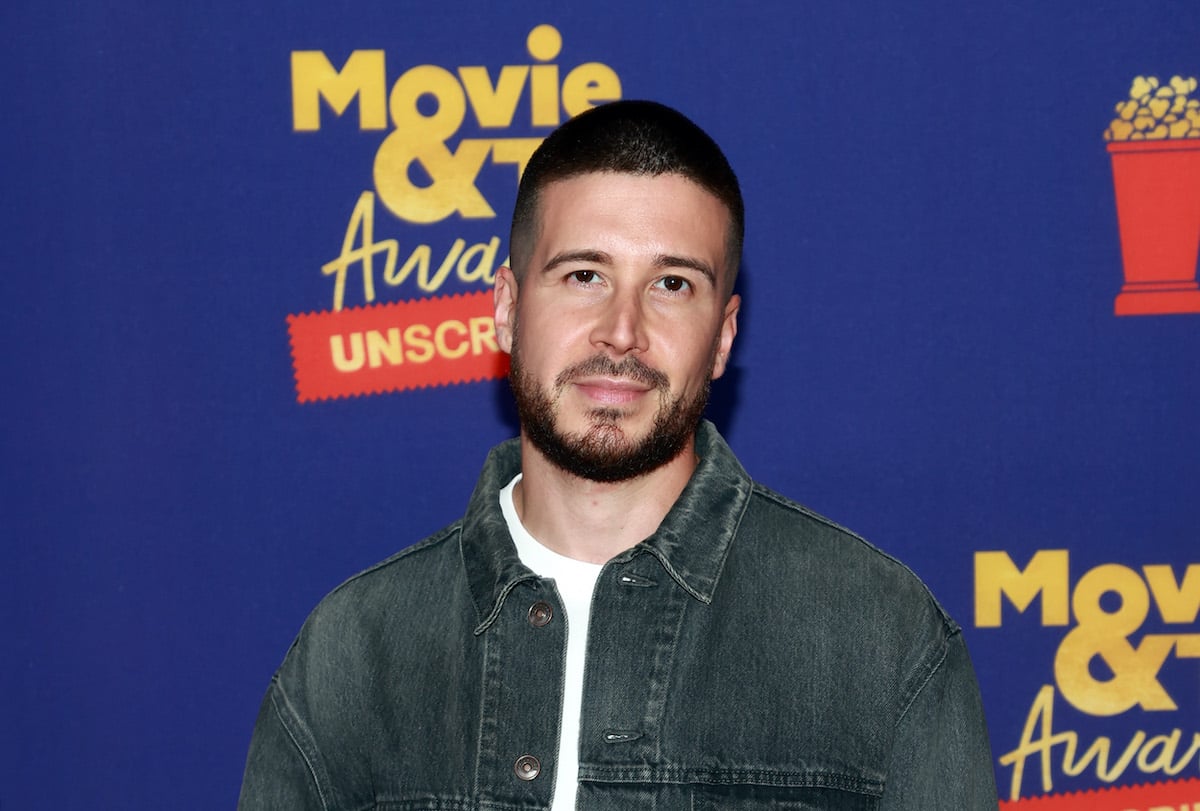 Keto diet helps 'Jersey Shore: Family Vacation' star lose 50 pounds
As Guadagnino shared on Instagram, the Keto diet has helped him stay lean and muscular for several years. He achieved his goals by "flipping the traditional food pyramid upside down and finding a way of eating that's enjoyable, satisfying, healthy." For Guadagnino, it was about creating a lifestyle that didn't require dieting.
Guadagnino discovered Keto in 2015 while listening to Adam Carolla's podcast. "He had a fitness expert on there as a guest, Vinnie Tortorich," Guadagnino writes in the introduction of his Keto Guido Cookbook. 
[He] started talking about this diet where you could get healthy and lose weight without giving up delicious things like bacon and butter. Keto [has] definitely changed my life, and I want to help people change theirs, too.
Vinny Guadagnino's Instagram inspired the 'Keto Guido' cookbook
After returning to reality TV with Jersey Shore: Family Vacation as the "Keto Guido," Guadagnino published a cookbook in 2019. The Keto Guido Cookbook: Delicious Recipes to Get Healthy and Look Great details Guadagnino's Keto journey as well as recipes, meal plans, and shopping lists. 
As Guadagnino explained in his Instagram Stories, his "Keto Guido" social media account sparked the idea for his cookbook. "I saw how many people were interested in this way of life with my ['Keto Guido'] IG page," the Jersey Shore roommate said. "This truly is a passion that I enjoy and want to help people with. I wanted to make an easy-to-follow concise guide that is easy to understand with a bunch of recipes to try out." 
'Keto Guido' recipes Vinny Guadagnino loves to prepare
When asked what his favorite Keto breakfast hack is, Guadagnino shared his morning routine. "When I wake up, I drink water and have an espresso before my workout," he said, adding: 
I truly love fasting and don't eat until after my workout. There is no rule that I have to eat breakfast food first thing in the morning.
RELATED: 'Double Shot at Love' Fans Already Know 1 of the Dates Vinny Guadagnino Will Go on in Season 3
Instead, Guadagnino eats breakfast whenever he "breaks his fast." The reality star included images from his morning routine, including a plate of eggs, bacon, and avocado. 
'Jersey Shore's Vinny Guadagnino believes being Keto lends itself to working out
Thanks to Guadagnino's many jump-roping posts — he has a separate Instagram account for that now — some of his followers wonder how fitness fits into his Keto lifestyle. "One thing lends itself to the other," Guadagnino explained. 
When I am Keto, I have energy and focus that makes me want to work out. When I work out, I want to follow that up with foods that enhance my exercise.
Another fan-submitted question asked Guadagnino if he ever gets bored of the Keto lifestyle. "Not at all," he admitted.
He's a fan of the high fat, low carb way of life because there's so much variety within it. "I get to eat [various] meat and vegetables, and when I have a snack or a craving, there are keto-friendly substitutes."