'Jersey Shore': How Vinny Guadagnino's Definition of a 'Successful Night' Has Changed Since 2009
Jersey Shore made going out and partying until 4 AM cool again. But now, the roommates have changed their ways — it's all about the family vacations! For most of the Jersey Shore: Family Vacation cast, the definition of a "good night" has changed in addition to the way they live. Find out what a "successful night" used to look like for Vinny Guadagnino and what that means for the reality TV star now.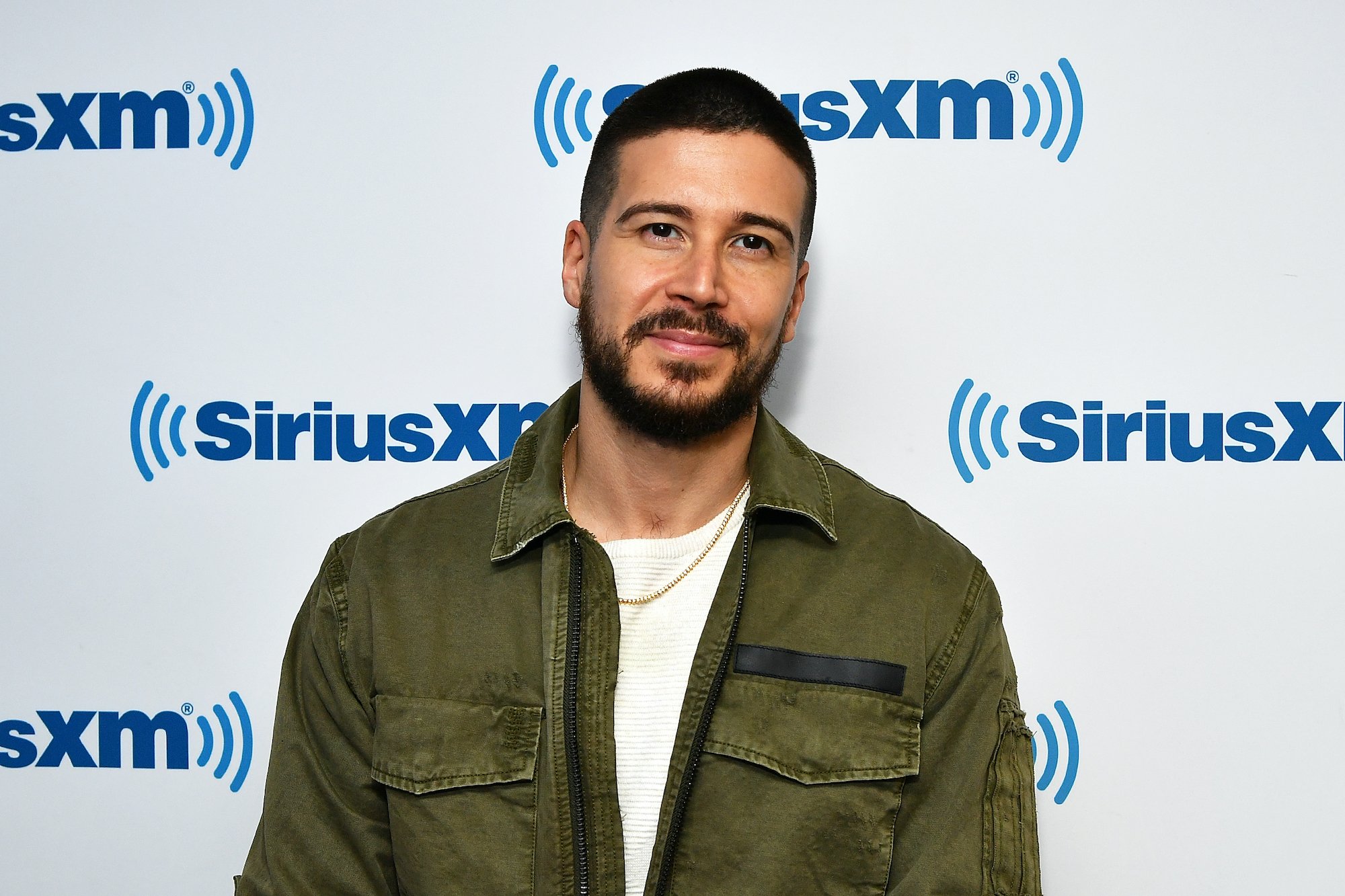 'Jersey Shore' cast used to define a 'successful night' by a good party
In the early days of Jersey Shore, the men in the house focused on three things: gym, tan, laundry. Why? Because in their minds, those things were the keys to attracting women. 
Before they could go out to Headliners, Karma, Bamboo, or any other Seaside Heights, New Jersey hot spot, the guidos would spend hours tending to their physical appearance. Now, since most of the roommates are parents or in relationships, those priorities have shifted.
Though Guadagnino isn't a parent or in a relationship — that we know of — his priorities have also shifted. Guadagnino defines a "successful night" a bit differently since Jersey Shore debuted in 2009.
Vinny Guadagnino's current definition of a 'successful night' means getting enough sleep 
In July 2021, Guadagnino posted a screenshot of his sleep score to his Instagram Stories. According to the app, Guadagnino spent 10 hours in bed sleeping with a 91% "efficiency." Overall, the reality star got a great night of sleep that night. But that's not why he shared the post. 
"When I was younger, a successful night would mean going to the best party, getting laid, etc.," he wrote over the image. "Now, a successful night is when I get nine hours of sleep." Guadagnino concluded his post with the #ThisIs30. 
Being the 'Keto Guido' is part of Vinny Guadagnino's lifestyle 
Guadagnino is one of the roommates who has changed most drastically over the last 10-plus years. Since fans met him in 2009, Guadagnino has lost a lot of weight thanks to adopting the Keto lifestyle.
Guadagnino first discovered Keto in 2015 while listening to Adam Carolla's podcast. "He had a fitness expert on there as a guest, Vinnie Tortorich," Guadagnino writes in the introduction of his Keto Guido Cookbook. 
The Jersey Shore: Family Vacation star lost more than 50 pounds by "flipping the traditional food pyramid upside down and finding a way of eating that's enjoyable, satisfying, healthy." 
Guadagnino has found adopting a lifestyle works better than dieting. That's why he continues to follow the Keto diet today, in addition to cutting back on his drinking and implementing workouts into his everyday life. 
Vinny Guadagnino's new lifestyle helps him manage his anxiety and depression
During Jersey Shore Season 5, Guadagnino left the show abruptly because of his anxiety. "I want you to come and get me," Guadagnino tells his mom in the series. "I've been strong, I'm a fighter, but there is no fight left in me."
Guadagnino's anxiety and depression were not new. But the fast-paced, hedonistic lifestyle he was living in the Jersey Shore house wasn't helping, so he left to focus on himself.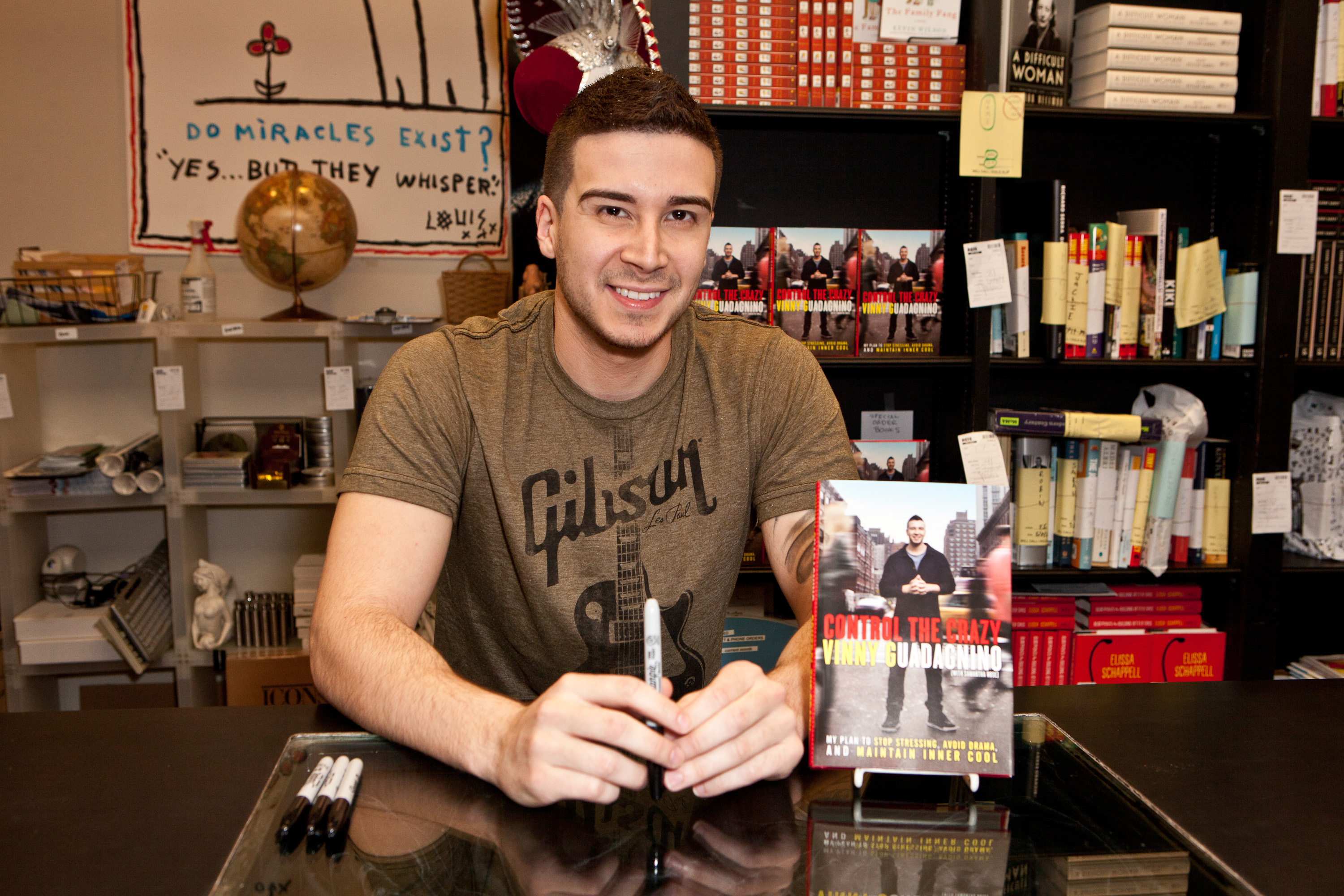 RELATED: 'Jersey Shore': Sammi 'Sweetheart' Giancola Confirms 2 Things Fans Have Been Questioning
Later in 2012, he co-authored Control The Crazy: My Plan To Stop Stressing, Avoid Drama, and Maintain Inner Cool. Guadagnino's book addresses the impact social anxiety has made in his life and the techniques he uses to maintain his sanity. 
Fortunately, it seems like the positive changes Guadagnino has made in his life have had a lasting impact. That includes his Keto diet and his dedication to quality sleep.