'Jersey Shore': What's Really Going on Between Pauly D and Jennifer JWoww Farley?
DJ Pauly D. DelVecchio and Jenni JWoww Farley definitely hook up on this season of Jersey Shore Family Vacation.' But what is really going on between them?
When the cast of Jersey Shore moved into the shore house for the first time, there was definitely flirtation going on between Jenni JWoww Farley and Pauly DelVecchio Jr. But Farley was always in a relationship so nothing really happened between the two of them. Though the pair have now known each other for over a decade, apparently that attraction has never faded.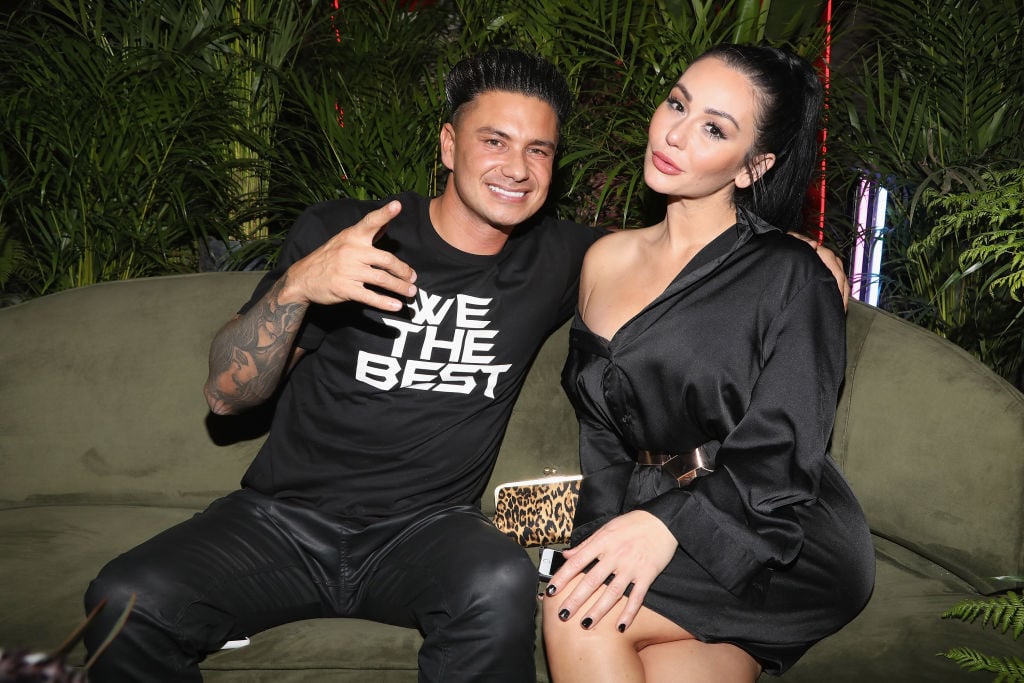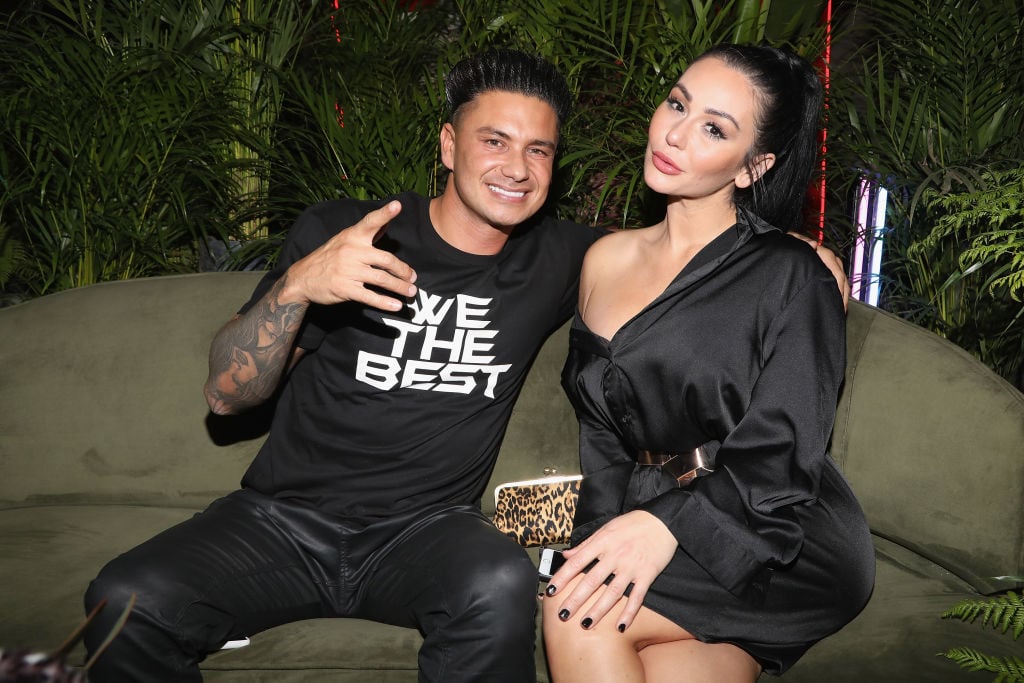 In the trailer for the new season of Jersey Shore: Family Vacation, it looks like the two might finally be ready to explore what a relationship between them would look like.
What happens between JWoww and Pauly D?
During this season, Farley's divorce from Roger Matthews is finalized which leads to DelVecchio finally making a move.
"I know he has feelings for you," Angelina Pivarnick says to JWoww in one scene. She adds that she has been waiting for DelVecchio and Farley to hook up for a while and hopes that it happens at her wedding.
Pauly is already way ahead of Pivarnick.
"When I get that green light, me and Jenni — we are going to hook up," he tells the camera.
"Should I go in there and do it?" he later says when the cast is at a hotel.
The two later share a kiss.
Are Pauly and JWoww dating?
Though the pair is obviously down to hook up, they reportedly would not get serious with one another.
"JWoww and Pauly have always had a very flirty relationship but they'd never actually date one another," a source told HollywoodLife. "At the core, They consider one another family and love each other so much. Pauly is very protective of Jenni and was such a rock through her divorce to Roger. He's always there for her through anything."
"They'd never do anything sober as far as hooking up goes," the source continued. "They like to be fun and flirty, but that's where it stops."
Farley is currently dating Zack Carpinello, but the two did break up for a bit in October of last year after Carpinello was accused of hitting on Pivarnick. The two have since gotten back together so obviously things didn't get serious between the Jersey Shore costars
JWoww and Pauly's past relationships
Farley's relationship with Matthews got really ugly towards the end. In Instagram videos, Matthews alleged that Farley had been shouting at him and threatened him which caused him to call the cops.
"While we have chosen not to comment further, we will note that a judge immediately ruled in Jenni's favor and issued a temporary order of protection last night," a rep for Farley told People at the time. "Please respect Jenni's decision for privacy in an effort to protect herself and her children during this time."
The two have since gotten on better terms and have been able to celebrate holidays as a family with their children.
DelVecchio has had a pretty interesting dating history. He famously dated Aubrey O'Day from Danity Kane. When that didn't work out, he and Vinny Guadagnino had there own show, A Double Shot at Love in which they both looked for partners but DelVecchio ended up alone.