'Jersey Shore': Why Jen Harley Wants Ronnie Ortiz-Magro to Quit the Show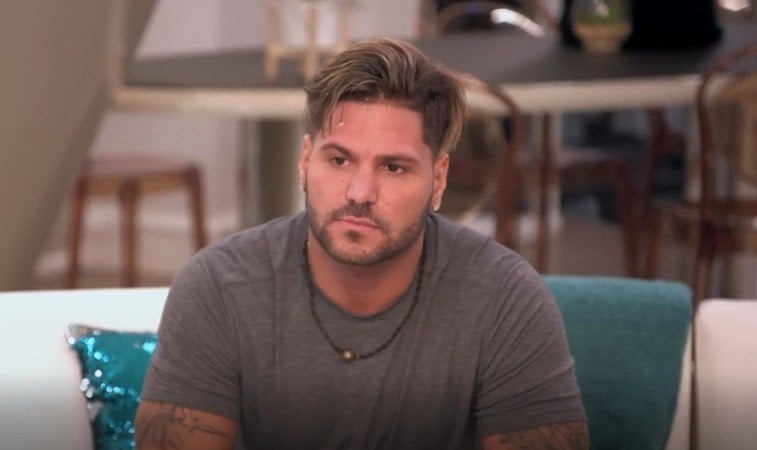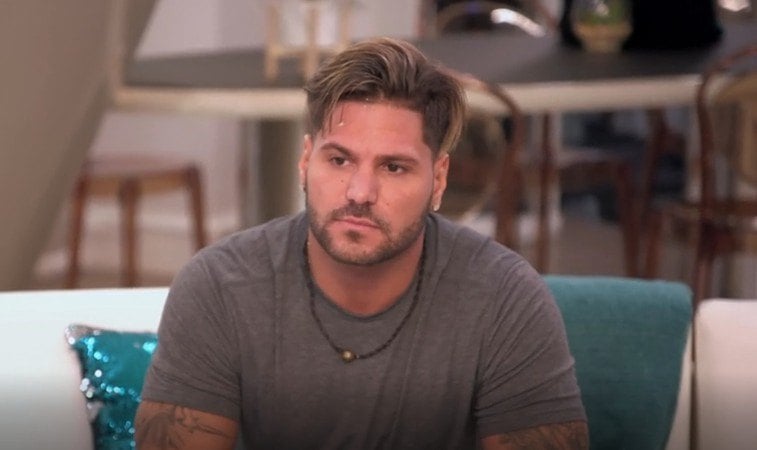 The show has followed some of the relationship drama between Ronnie Ortiz-Magro and his girlfriend and mother of his daughter, Jen Harley. The two have fought over social media and now on Jersey Shore: Family Vacation. But what is the real source of all of their problems? Harley answered that and here is everything you need to know.
Jen Harley blames Jersey Shore for her relationship problems with Ronnie Ortiz-Magro
Harley was answering people's questions in an Instagram Story. One person asked, "I know you won't answer this but how do you like being on jersey shore." That's when she opened up about how she feels when it comes to Ortiz-Magro continuing to do the reality show.
"Honestly the show has been the route [sic] to all our problems," she wrote back according to People.  Another fan asked if she'd want him to quit. She answered "DUH." She also wrote, "I legit do not watch the show."
Harley previously claimed the show edited her fight with Ortiz-Magro
The couple got into a heated fight in front of the cameras in Las Vegas. In the episode, "The Truth About Ronnie" Harley goes to the cast's hotel room to confront Ronnie Ortiz-Magro. She claimed he called her a wh*re and texted her many times before she blocked him.
Things came to a boiling point with her spitting on him and she said, "I'll go to jail." Harley responded to the episode in another Instagram Story. She wrote:
They edited out the whole side of my story and [they] just showed me flipping out, not me on the phone with the vet crying after finding out my dog was brought in deceased,, I was pissed everyone was hiding it from me and ignoring me! anyone who [owns] a dog would feel the same way !! They made me go there [and] film it for everyone to see they couldn't tell me any other way and it was f*cked up and they made it something completely different!
The couple seems to be back together and co-parenting their daughter
The two are always off-and-on again, but it looks like they're back on. Earlier this month, they posted on social media of them being in Central Park with their daughter, Ariana Sky.
According to People, the mother posted a picture with Ortiz-Magro and their baby with the caption, "How we are all the time. We went through a rough time but we are strong and the best we've ever been 🙂 I love you and have your back always."
Jersey Shore has reportedly come between other couples
Jen Harley is hardly the first person to say the show has affected her relationship. Jenni "JWoww" Farley filed for divorce from her husband, Roger Mathews on Sept. 12. A source told Us Weekly that the couple has been having problems and Mathews backed out of regularly filming Season 2 Jersey Shore: Family Vacation because he doesn't want to be personally involved with it.
Farley also told Angelina Pivarnick on the show "It's a whole insecurity thing. No man is secure in this type of sh*t, it's just not a thing. We've all been there." Nicole "Snooki" Polizzi said she has had this issue in her relationship. Farley added "Same. Mine almost led to divorce."
Farley has since been seen celebrating her anniversary with Mathews despite filing for divorce so there might be hope for them. So will Ronnie Ortiz-Magro continue to stick it out with his girlfriend? Will he think about giving up the show for their relationship? Only time will tell.
Read more: 'Jersey Shore: Family Vacation': Did Vinny Guadagnino and Angelina Pivarnick Hook Up Again?
Check out The Cheat Sheet on Facebook!