'Jersey Shore': Why Mike 'The Situation' Sorrentino Isolating With His Wife Is Like 'a Huge Nesting Moment'
Mike Sorrentino of Jersey Shore is staying at home with his wife, Lauren. He did an interview talking about how they're dealing with spending so much time together. Find out why they said isolating is like a nesting moment and more.
Mike Sorrentino talked about life in prison with the 'Jersey Shore' cast
This new season of Jersey Shore: Family Vacation showed Sorrentino reuniting with his co-stars after being released from prison.
They asked him if it was anything like Goodfellas. "We did eat like that sometimes," he answered. Sorrentino said Vinny Guadagnino's uncle helped him out. "You needed to know someone. But maybe dudes that Uncle Nino put the word out for your boy here," he said.
The reality star also talked about other people he spent time with while inside prison. "I had this Boston crew looking out for me," Sorrentino revealed. "They controlled the kitchen and they made sure I ate well," he later said.
He is trying to have a baby with Lauren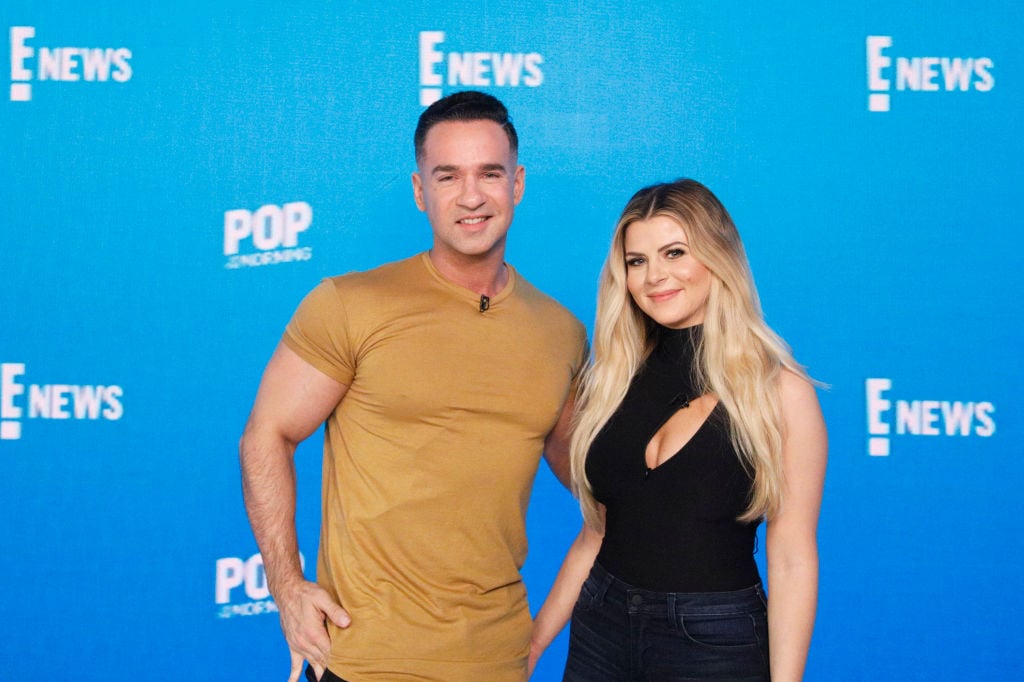 The married couple has been open about wanting to have a baby. They revealed that Lauren was pregnant then had a miscarriage shortly after his release.
"The night he came home we actually conceived," she said on Good Morning America. "And then at about six and half, seven weeks I miscarried."
Lauren talked about her feelings after finding out she conceived. "When I found out we were pregnant I felt like this is why we went through all these challenges for years and that this was our time and it was our blessing," she said. "It was hard. It was really difficult."
The couple talked about being hopeful they'll have a baby one day. Now they are stuck at home together like many other couples because of coronavirus.
Sorrentino said they're nesting
Sorrentino talked about what it has been like staying inside with his wife to avoid the further spread of coronavirus. The reality star noted everything they've been through before this.
"We're doing good! Me and my wife have a really, really strong foundation. I was in prison for eight months and we were able to handle that situation very strongly, and also we handle addiction very well," he told Entertainment Tonight. "So this right here… it's a different situation, which is quarantining. But at the same time, we take things day at a time. And we're doing just great."
Sorrentino gave advice to other couples for this time. "I would just suggest, if anybody was listening, 'Happy wife is a happy life!'" he said.
Lauren said they recently made a big change together. "We just bought our new home end of last year, so we have a lot to fix up and do and decorate," she said. "So, it's like, a huge nesting moment with this quarantine."
Sorrentino said they're spending time watching Tiger King. He is also keeping in touch with his Jersey Shore co-stars through a group chat.