'Jersey Shore': Why Ronnie Ortiz-Magro and Sammi 'Sweetheart' Giancola's Relationship Fell Apart
No relationship is more infamous than Ronnie Ortiz-Magro and Sammi "Sweetheart" Giancola's. The Jersey Shore couple fell in love quickly, but things turned sour just as fast. Find out why their relationship didn't last according to a producer who worked on the early seasons of Jersey Shore.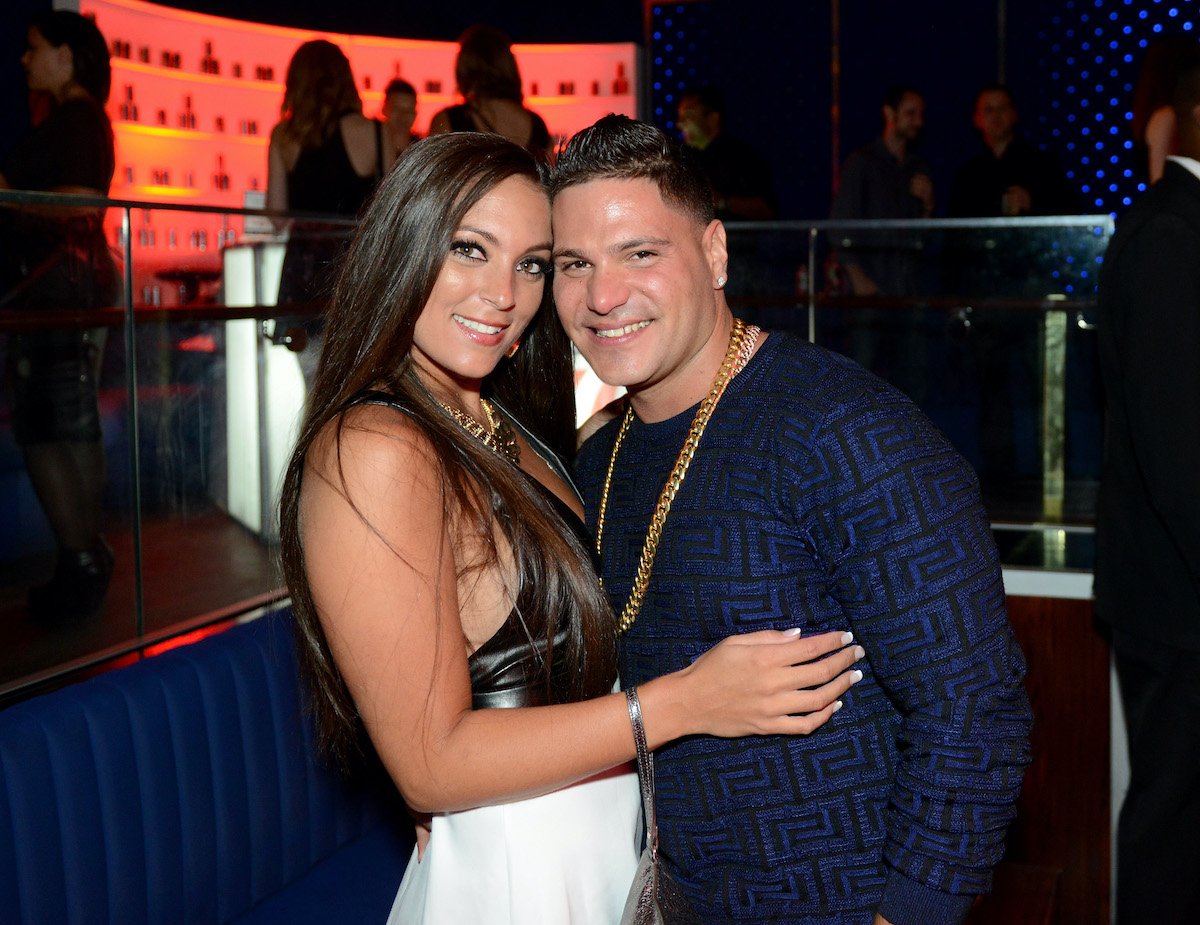 Ronnie Ortiz-Magro and Sammi 'Sweetheart' Giancola hit it off on 'Jersey Shore' 
Ortiz-Magro broke his number one rule — "Never fall in love at the Jersey Shore." He and Giancola expressed interest in each other almost immediately. They would continue to date throughout the show's future seasons, but their relationship would grow more toxic with each year. 
From drunken arguments to cheating accusations and physical fights, Giancola and Ortiz-Magro went through it all. Most of the time, producers avoided intervening with their conflicts. But in some cases, the fights got so bad, production had to do something. 
"Producers definitely stepped in during a vast majority of the [fights] with Sam and Ron," a former producer shared on Reddit. 
Giancola and Ortiz-Magro threw in the towel in 2014. When Jersey Shore: Family Vacation was announced in 2018, Giancola did not return so as to avoid the toxic situations from her past. 
Ronnie Ortiz-Magro and Sammi 'Sweetheart' Giancola didn't work because they wanted different things 
According to the former Jersey Shore producer, Ortiz-Magro and Giancola were on two different playing fields. 
"It truly is upsetting because Ronnie was an ambitious young man who only wanted to drink, party, and hook up with girls," they said. "Unfortunately, he got wrapped up in everything with Sam, production, the fame, the fortune.
For some people, handling the pressures of being a reality star is doable. But in this producers opinion, Ortiz-Magro couldn't handle those pressures and balance his relationship with Giancola.
Sammi 'Sweetheart' Giancola was allegedly abusive toward Ronnie Ortiz-Magro behind the scenes
This producer had a lot to say regarding Ortiz-Magro and Giancola's relationship. In their opinion, Giancola exhibited toxic behaviors before the Miami season of Jersey Shore. 
"I also do not want to discredit anything Ronnie did to Sam during the series," they started. "But I can say, even before Miami, that Sam would express mental toxic behavior — making fun of him all the time, and rudely too." 
While this doesn't justify Ortiz-Magro's behavior, the producer felt it was worth noting that Giancola wasn't innocent either. "They were equally as bad and too young and too wrapped up in the fame of JS to do anything about it," they said.
Producers wanted Ronnie Ortiz-Magro and Sammi "Sweetheart" Giancola's toxic energy 
As sad as it is, production was looking for people who would blow up in front of cameras. It makes for good television. What's more, production would often encourage such toxic behavior.
"These shows were meant for this type of disastrous behavior and was even encouraged," the former producer explained. "Nobody really stepped in to give the cast a talk. Why would they, you know? To hurt ratings?" 
Fortunately, Ortiz-Magro and Giancola are both in a better place now. Giancola is expected to get married at some point this year, and Ortiz-Magro is sober and co-parenting his daughter with his ex-girlfriend, Jen Harley.