'Jersey Shore's Angelina Pivarnick Has Returned to Twitter and Vinny Guadagnino Isn't Happy
When the Jersey Shore: Family Vacation finale aired Pivarnick's wedding, fans and the Jersey Shore roommates had a lot to say about it online. Now, after a brief break from Twitter, Angelina Pivarnick has made her return to the social media platform.
While many of her fans were happy about Pivarnick reactivating her account, castmate Vinny Guadagnino was less than thrilled.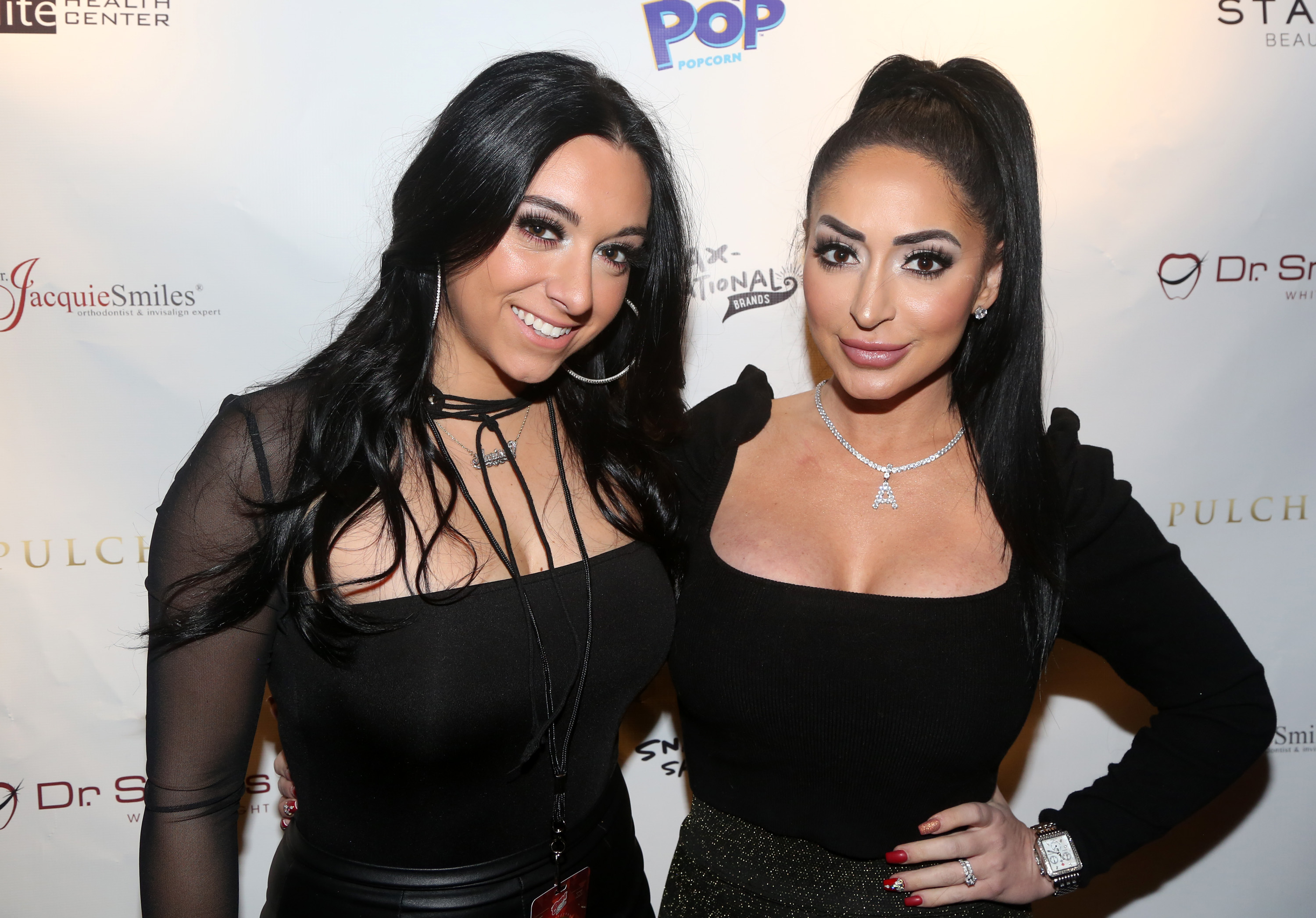 Angelina left Twitter after her wedding episode aired
Pivarnick was married in November 2019 to Chris Larangeira. Their wedding made for an exciting finale to season 3 of Jersey Shore: Family Vacation. After seeing the episode, many Jersey Shore fans were outspoken about how they perceived Pivarnick's behavior. She received a lot of backlash for her outburst and even more for speaking out on social media about her roommates. 
Jenni "JWoww" Farley addressed Pivarnick on Twitter after the episode aired. She and Pivarnick both threatened to expose one other by sharing screenshots of text messages, but nothing surfaced. Farley explained how Pivarnick was the reason for her and Nicole "Snooki" Polizzi deciding to leave the show. Ultimately, Pivarnick deactivated her Twitter account for the sake of her mental health. "Cleared my head," she explained to a fan who welcomed her back. "I'm good now. Thank [you]." 
Angelina made her comeback defending the women of 'Double Shot at Love' 
After a week-long break, Pivarnick decided to reactivate her Twitter account. "Im back b*tches," she tweeted. "Did you miss me?" Upon her return, she was extremely active. Pivarnick replied to several fans and friends of hers — including Guadagnino and Pauly DelVecchio's ex-girlfriends from Double Shot at Love. Pivarnick is seemingly close with much of the cast, as she often shares photos of herself hanging out with Marissa Lucchese and Derryn Paige. 
When Lucchese tweeted at Maria Elizondo: "You handled that perfectly, I would have been the same way — YOU ARE NOT A TROLL F*CK THAT BULLSH*T," Pivarnick replied. 
Guadagnino took notice, calling Pivarnick out for leaving Twitter and coming back again. "Omg Angelina shut up," he tweeted. "I liked it better when your Twitter was deleted." Pivarnick replied, standing up for herself and her decision to leave the social platform: "It was NEVER deleted sweetie pie. Just do yourself a favor and learn how to talk to the QUEEN of Staten Island!!! [You] are a peasant and I am your ruler. Get that straight and we shall be good. Whoever messes [with] the queen shall face [the] consequences."
Vinny doesn't support Angelina's self-proclaimed title of 'Queen' 
Guadagnino and Pivarnick's back-and-forth relationship is something many Jersey Shore fans are familiar with. As he has done on the show many times, Guadagnino continued to push Pivarnick's buttons. After she referred to herself as the "Queen of Staten Island," Guadagnino was quick to notice the number of followers Pivarnick's Twitter account had. At the time, her profile boasted 70-something followers. "A queen with 70 followers?" he questioned. 
According to Pivarnick, her deactivating the account caused the follower total error. "It's a glitch [you] moron," Pivarnick replied. "Get it together. And for your info, a queen can have 0 followers and still be better than your lunatic a*s." 
At this point, it seems like Pivarnick is ready to move forward from the drama that resulted in the last season of Jersey Shore: Family Vacation. However, her beef with Guadagnino lives on.