'Jersey Shore's Mike 'The Situation' Sorrentino Said This Was Always on TV in Prison
Jersey Shore star Mike "The Situation" Sorrentino was sentenced to eight months in prison in October 2018. The then 37-year-old entered the Otisville Federal Correctional Institute in January 2019. This is how "The Situation" kept himself entertained during his prison sentence.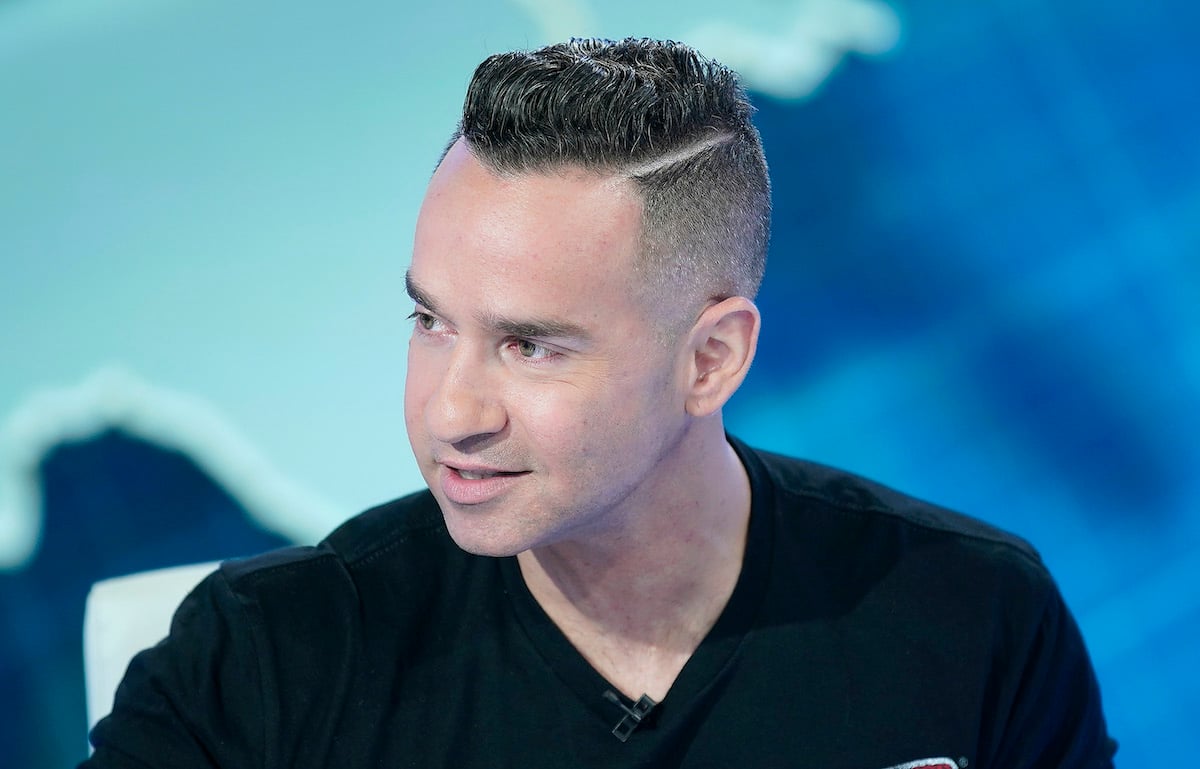 Mike 'The Situation' Sorrentino went to prison for tax evasion
In 2014, Sorrentino and his brother Marc were charged with tax fraud. Sorrentino wasn't paying taxes on the money he earned from Jersey Shore, which totaled to $8.9 million (via Market Watch).
At the time, Sorrentino was making structured deposits to fly under the radar of the IRS. By depositing less than $10,000 into various bank accounts, he was able to avoid government detection — until he wasn't. Sorrentino was also claiming luxury purchases as business expenses, according to the Chicago Tribune. 
Before Sorrentino was sentenced, his brother pleaded guilty for tax evasion. He served two years in prison. Later, Sorrentino was sentenced to eight months. 
Mike Sorrentino worked on 'The Situation' in prison
During his time at the Federal Correctional Institute in Otisville, New York, Sorrentino underwent a dramatic physical transformation. 
"When you realize that your freedom is being taken away from you, you're like, 'You know what, I'm not going to get good food in prison, so I'm going to order McDonald's, Wendy's, Chick-fil-A,'" Sorrentino explained to ET. "'We're turning up and living our best life,' and I did that. I gained a couple of pounds [before prison], but I had the time once I was in prison to concentrate on being my best self and losing the weight."
Working out became a way to pass the time for Sorrentino. Out of force, he adjusted his diet. But by choice, Sorrentino took control of the way he was eating — another thing that helped him get "the situation" back.
"I was practicing intermittent fasting while I was in prison," Sorrentino added. "My window of intermittent fasting was between 16 and 17 hours on the weekdays, and 18 and 19 hours on the weekends." 
Mike 'The Situation' Sorrentino watched 'Double Shot at Love' in prison 
During his eight-month prison sentence, Sorrentino spent a lot of time working on himself, both internally and externally. He got into the best shape of his life and adjusted his attitude completely, as documented on Jersey Shore: Family Vacation. 
What's more, when he wasn't working out or negotiating with other prisoners for extra portions of chicken, Sorrentino was watching his friends Pauly DelVecchio and Vinny Guadagnino search for a girlfriend on Double Shot at Love. 
Sorrentino and his wife, Lauren, were guests on part 1 of the Double Shot at Love reunion special. Before they discussed DelVecchio's relationship with Nikki Hall, Sorrentino talked about watching his friends on television in prison. 
"Double Shot was on every single week," Sorrentino said. "Whoever controlled the TV, they would pretty much fight you if they changed the channel. Pauly and Vinny were big hits in prison." 
With his time served, Sorrentino is free to watch Double Shot at Love from the comfort of his own home.