'Jersey Shore's Pauly DelVecchio Shares How the Coronavirus Pandemic Made His Relationship With Nikki Hall Special
Jersey Shore: Family Vacation will feature a few special guests in season 4, including Pauly DelVecchio's sweetheart, Nikki Hall. DelVecchio recently opened up about how the global pandemic has impacted his relationship with the Double Shot at Love star.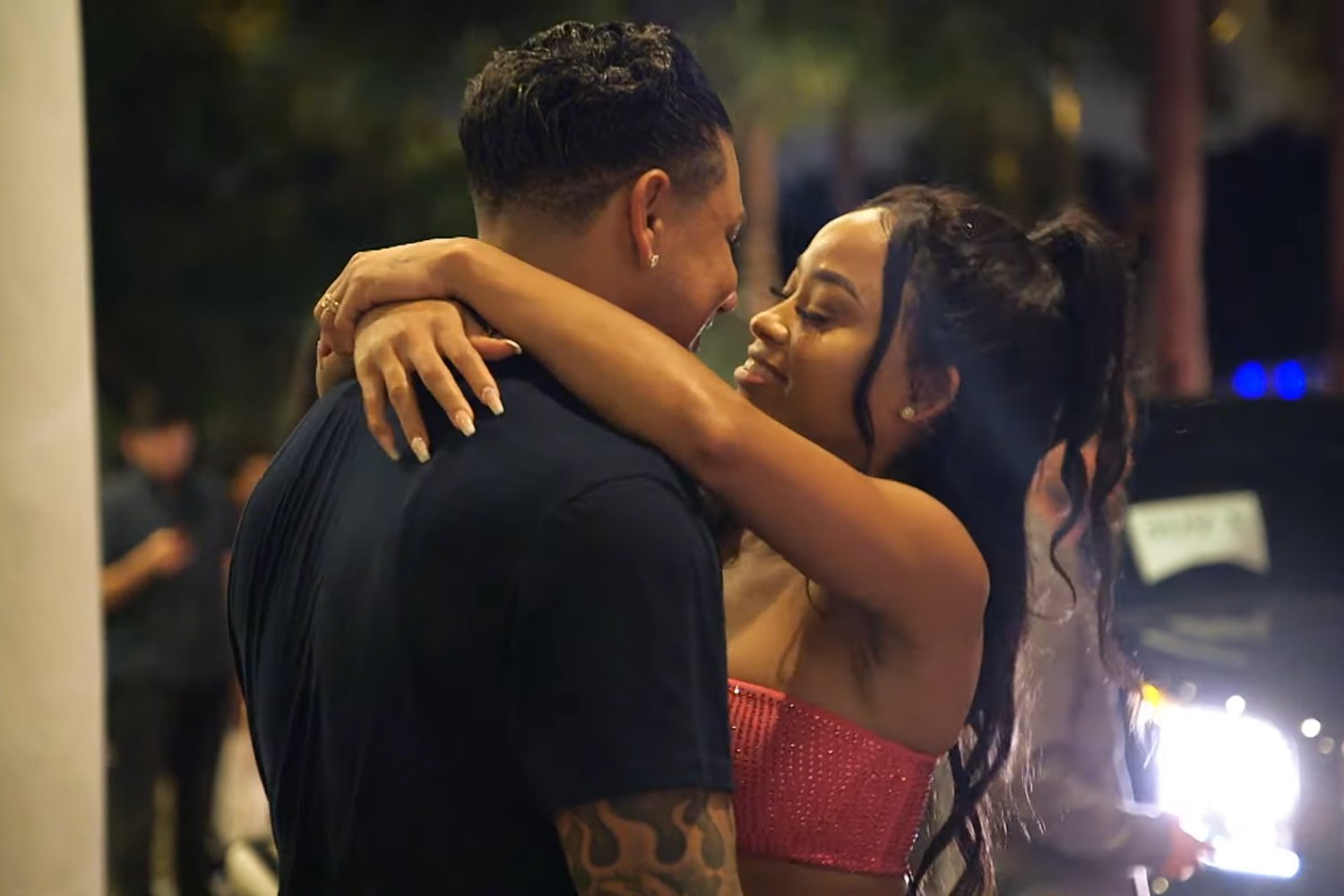 Pauly DelVecchio and Nikki Hall gave their relationship another shot at love
DelVecchio met Hall during the first season of Double Shot at Love. Out of the 20-some women in the house, it was clear DelVecchio had feelings for Hall. She felt the same, but when the season finale came around, DelVecchio decided to "roll solo." 
When MTV announced Double Shot at Love Season 2, fans wondered if Hall would return. When she did, things were awkward at first. Slowly but surely, Hall and DelVecchio decided to start over. By the end of season 2, they were a couple.
RELATED: 'Jersey Shore' Fans Think Chris Larangeira and Angelina Pivarnick Are Getting Divorced
Hall has been living with DelVecchio in his Las Vegas home since season 2 wrapped.
Fans are eager to see more from Nikki Hall and Pauly DelVecchio on 'Jersey Shore: Family Vacation'
Hall keeps much of her personal life and relationship with DelVecchio off of social media. Most of the time, her posts consist of recipes, home organization, or, more recently, holiday decor. DelVecchio does the same, mostly sharing his "Pauly D Positivity" quotes or promotional clips.
That's why so many fans are excited about Hall being part of Jersey Shore: Family Vacation Season 4. DelVecchio has been single a majority of the time he has been a reality star. It will be refreshing for many to get a glimpse of "taken Pauly." 
The dynamic will undoubtedly be different than previous seasons of the MTV series. Still, fans can't help but want to know more about DelVecchio's relationship.
The global pandemic made Pauly DelVecchio's relationship with Nikki Hall stronger
Things are still going well for Hall and DelVecchio, who spoke to Us Weekly about their relationship.
"[We're] still going strong," DelVecchio said. When asked what makes his relationship with Hall so special, DelVecchio said, "how it all happened."
RELATED: 'Double Shot at Love': Proof the Cast Checks Reddit
"You never really can plan things that go on in your life," DelVecchio admitted. "I wasn't expecting this. It kind of didn't really work out the first time I met her and the second time we gave it a real shot."
Ironically, the coronavirus (COVID-19) pandemic has helped DelVecchio and Hall's relationship tremendously.
"Then the pandemic hit and quarantine gave [our relationship] a real shot," DelVecchio added. "[Quarantine] actually helped. I think it helped put me in one spot for a period of time instead of being on tour." 
Usually, DelVecchio is on tour DJing in various nightclubs across the world. Thanks to the pandemic, he has been forced to stay at home and slow down for a bit.
Many 'Jersey Shore' fans are happy for Pauly DelVecchio
After learning about how well DelVecchio and Hall are doing as a couple, fans celebrated on Reddit.
"He sounds so happy and excited about his relationship," one fan said. "I love them together. And it's nice to see [the Jersey Shore roommates] are all happy for him."
"Pauly sounds so happy and excited about his other half, I just love them together," another added. "I'm so happy for them, I think he has found the one."
Tune in to Jersey Shore: Family Vacation Season 4 beginning Nov. 19.