'Counting On': Jessa Duggar Claps Back at a Fan Who Criticizes Her Boys' Haircuts
Counting On star Jessa Duggar doesn't take anything negative from anyone. Duggar has stood up for herself on social media before, and she's been largely regarded as the Duggar with the most leadership qualities. Duggar recently clapped back at a fan who had negative things to say about her ability to cut her sons' hair.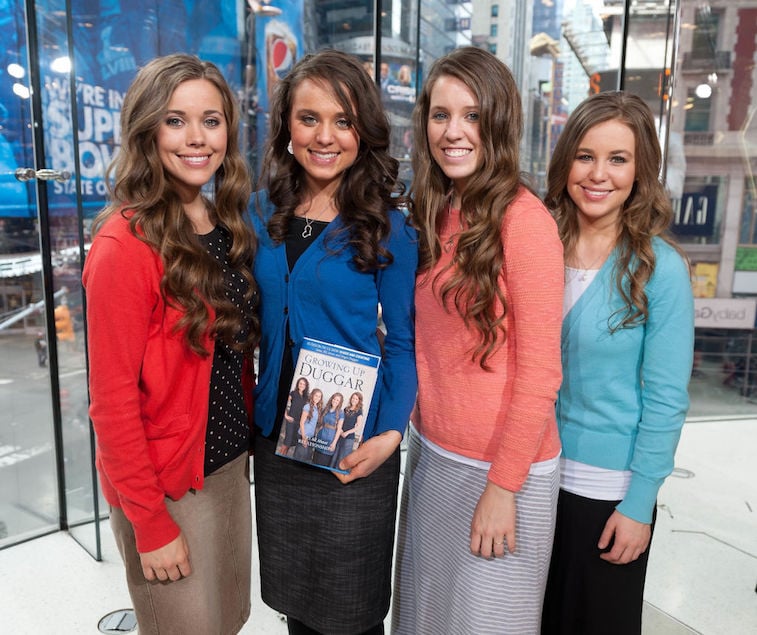 Quarantine has certainly been hard on those with young kids
Any parent understands that having the kids home all the time these days is certainly difficult. Though Duggar is a stay at home mom, that doesn't negate that she's had to make some schedule changes since quarantine started. And Duggar is so close with her family that it's likely been tough not being able to visit her parents frequently.
Duggar has been learning new skills in quarantine, since most essential businesses are closed. But critics have gotten on her case about how she's handling things while staying at home.
Critics often snap at the Duggars' way of doing things
The Duggars' views have made them quite a controversial family. Michelle and Jim Bob Duggar are very religious, and they raised their children with strict values and beliefs. The family has outwardly opposed gay marriage and abortion, and as a result, people have been quick to criticize.
The family's parenting techniques have raised questions, too, such as whether they received the proper education and whether the kids had enough food and nutrients growing up. Though there is nothing to confirm the theories, people haven't hesitated in calling out the family on certain behaviors.
Jessa Duggar finally clapped back at a fan
Michelle and Jim Bob Duggar raised their kids to be very self-sufficient. The boys are taught how to build and fix things, while the girls are taught how to cook and care for the family (Michelle and Jim Bob believe in very traditional gender roles). But when Jessa Duggar showed off her haircutting skills on Instagram, one fan had harsh words — and Duggar clapped back.  She had posted photos after giving her sons haircuts, and though she isn't a professional stylist, she remarked in her caption that "it isn't as complicated as it might seem."
"Let me just show you how to start an IV… I'm not a nurse but it's super easy," one user commented, presumably mocking Duggar's suggestions that cutting hair isn't that "complicated." However, Duggar wasn't in the mood for the backlash and responded with a lengthy comment to the critic.
"I like to learn new DIY skills and save money when I can… It's not like I'm performing surgery," part of Duggar's response read. Others responded to the critic as well to defend Duggar, saying there is a "huge difference" between a haircut and a medical procedure and that "it's just a haircut."
Duggar often posts her skills to Instagram
Duggar seems to enjoy learning new things, and she loves showing them off to her followers. She's posted YouTube videos with recipes in the past, and the family loves working on DIY projects. Of course, in any other time, it might be better for Duggar to take her kids to a professional salon to ensure that their haircuts are done right as well as to support a local business, but in these trying times, it's hard to blame her for finding an alternative to the typical salon visit.