'Counting On': Jessa Duggar Shocks Fans By Wearing Pants For the First Time
Jessa Duggar and her husband, Ben Seewald, have always been more traditional than some of her other sisters and their families. Michelle and Jim Bob Duggar raised their children very conservatively, but as some of the kids have grown up and moved out, they've adopted new family rules that are a bit more relaxed than the ones they were raised with.
Jessa had never branched out into pants the way some of her sisters did, but she shocked fans when she posted a recent photo wearing them.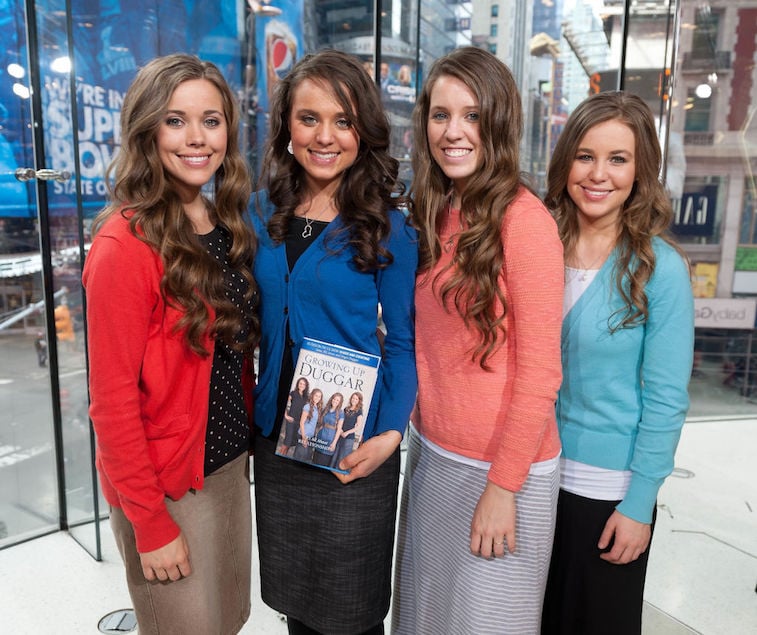 Jessa Duggar has always been a rule follower
Ever since 19 Kids and Counting premiered back in 2008, Jessa has always been a major part of the show. When TLC canceled the first show and started up the Counting On reboot, Duggar and her older sister, Jill Duggar, were the focus. But once Jill and her husband left the show in 2017, it became more about Jessa than ever.
Jessa has always followed closely in Jim Bob and Michelle's shoes. She's lived nearby since marrying Ben Seewald back in 2014, and she hasn't branched out much from her parents' rule book until now.
Some of the Duggar sisters have started wearing pants
When Jinger Duggar married Jeremy Vuolo, the two moved to Texas and started living their lives a bit differently than Jinger had been used to. She could express herself more once she married Jeremy, and she started wearing pants and even dyed her hair. Her older sister, Jill Duggar, who is married to Derick Dillard, has also expanded her horizons and started wearing pants. Jill even wore ripped jeans on a family outing at the beginning of March.
Both Jill and Jinger have cut much of their hair off — something they weren't allowed to do growing up. And now, it looks like they've had some influence on Jessa's style.
Jessa recently shocked fans by wearing pants in a photo
Llike much of the rest of the country, Jessa has been spending her days at home with her family in an effort to "flatten the curve" of coronavirus, which has wreaked havoc on much of the world. Jessa recently posted a photo of herself alongside her husband and three kids. And though she was squatting in the photo, it didn't take long for some people to realize that Duggar was wearing pants.
"Pants!!!!" one user commented; it received more than 70 likes, and it was one of the most-liked comments on the post. "I had to go back and look," one user replied. People were also surprised at Jessa's socks and Birkenstocks combo, but she owned it.  
It's unclear if the Duggars will raise their kids differently
Right now, most of the Duggars' kids are still too young for us to be able to tell how they'll be raised. While they all still teach their kids plenty about religion, it's possible they'll raise their children more modernly than they were raised.
Jill Duggar just enrolled her older son in kindergarten, and fans think Jinger might do the same when her daughter is old enough. Time will tell if Jessa follows in her sister's footsteps.