How Did Jesse Williams Meet His Ex-Wife Aryn Drake-Lee?
Grey's Anatomy actor Jesse Williams had an interesting journey leading to his acting career. Part of that was falling in love with Aryn Drake-Lee. They later got married, had children, then divorced. This is how they met and the latest update on them.
How did Jesse Williams meet his ex-wife Aryn Drake-Lee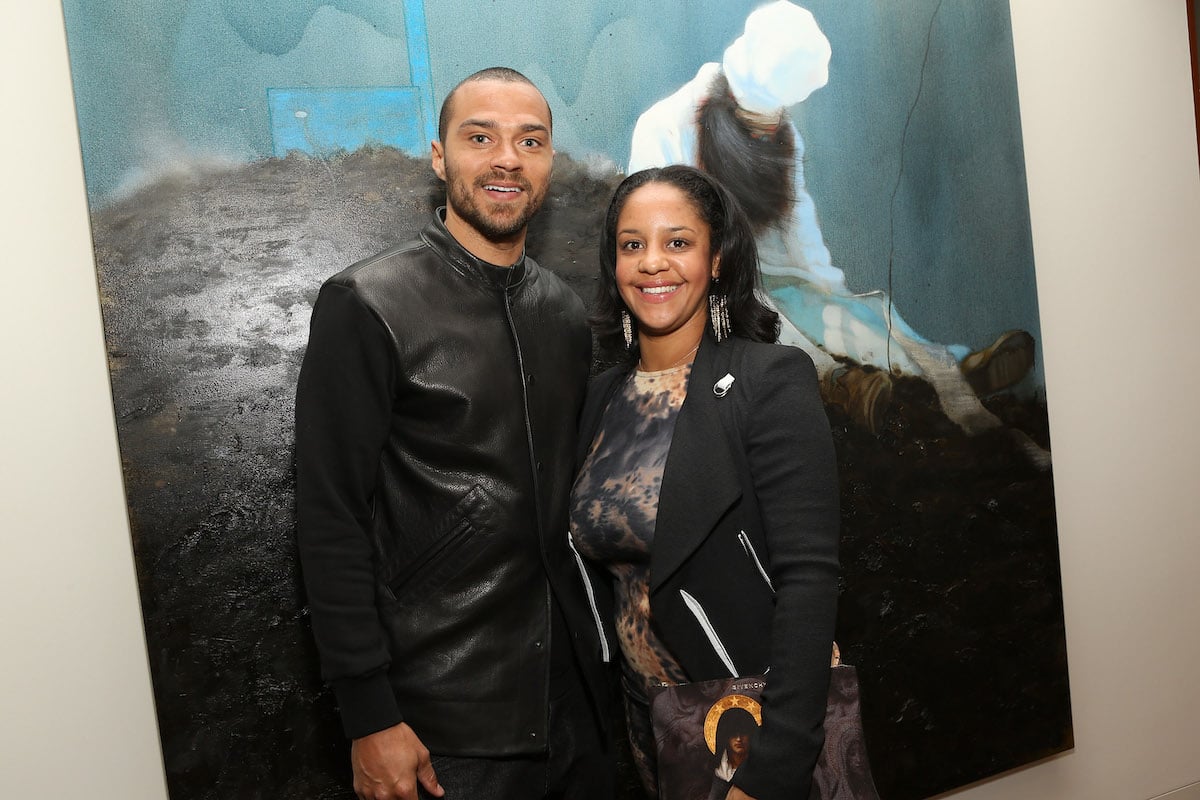 RELATED: 'Grey's Anatomy': Is Jesse Williams the Only Cast Member Who's Won an Oscar?
The former couple met when Williams was a teacher in New York. Williams taught high school and middle school students. He dated the real estate broker for five years before getting married in 2012.
"I was a teacher when I met her, so she's been with me through all different facets of my career. She's stuck with me through thick and thick and thick and thin," he told USA Today.
"We know each other in and out, and she was very happy to move out here," he continued. "She loves California and was tired of the weather on the East Coast."
The actor talked to Essence about his teaching career and how acting still plays into his passion. "I've always been obsessed with history and taught history," he said. "I thought there are ways that we could tell stories that could have a lot of value in communities that are constantly being told that they've come from nothing."
They later had two kids named Maceo and Sadie. The former couple then split up after five years.
Jesse Williams and Aryn Drake-Lee were ordered to attend "high conflict" parenting classes 
RELATED: What Is Jesse Williams and Taylour Paige's Age Difference?
The divorce was finalized in 2020, but they are continuing their custody fight. Entertainment Tonight reports they were ordered to attend "high conflict" parenting classes called Between Two Parents.
Divorced parents are taught conflict resolution tactics through six sessions online. The goal is for the children to be less stressed. This is after Williams requested to change their previous custody agreement, then it was denied. Williams and Lee currently have legal and joint custody.
Williams has since moved on to dating other women. He dated Minka Kelly while getting divorced. He's now dating Zola star Taylour Paige. Williams gained his fame by playing Dr. Jackson Avery in Grey's Anatomy. Executive producer/showrunner Krista Vernoff announced he's leaving after 12 seasons.
RELATED: 'Grey's Anatomy': Jesse Williams Is Leaving as Jackson Avery — Here's When His Last Episode Airs in Season 17
"Jesse Williams is an extraordinary artist and activist. Watching his evolution these past 11 years both on screen and off has been a true gift," Vernoff said, according to Deadline. 
"Jesse brings so much heart, such depth of care, and so much intelligence to his work," she said. "We will miss Jesse terribly and we will miss Jackson Avery — played to perfection for so many years."