Jesse Williams Responds to Nude Video Leak — 'It's Whatever'
Using your phone to take photos and videos is a pretty big no-no when it comes to attending theater shows, and that goes double when one of the lead actors is going fully nude on stage. Jesse Williams recently shared his thoughts on the nude photos leaked from his latest performance.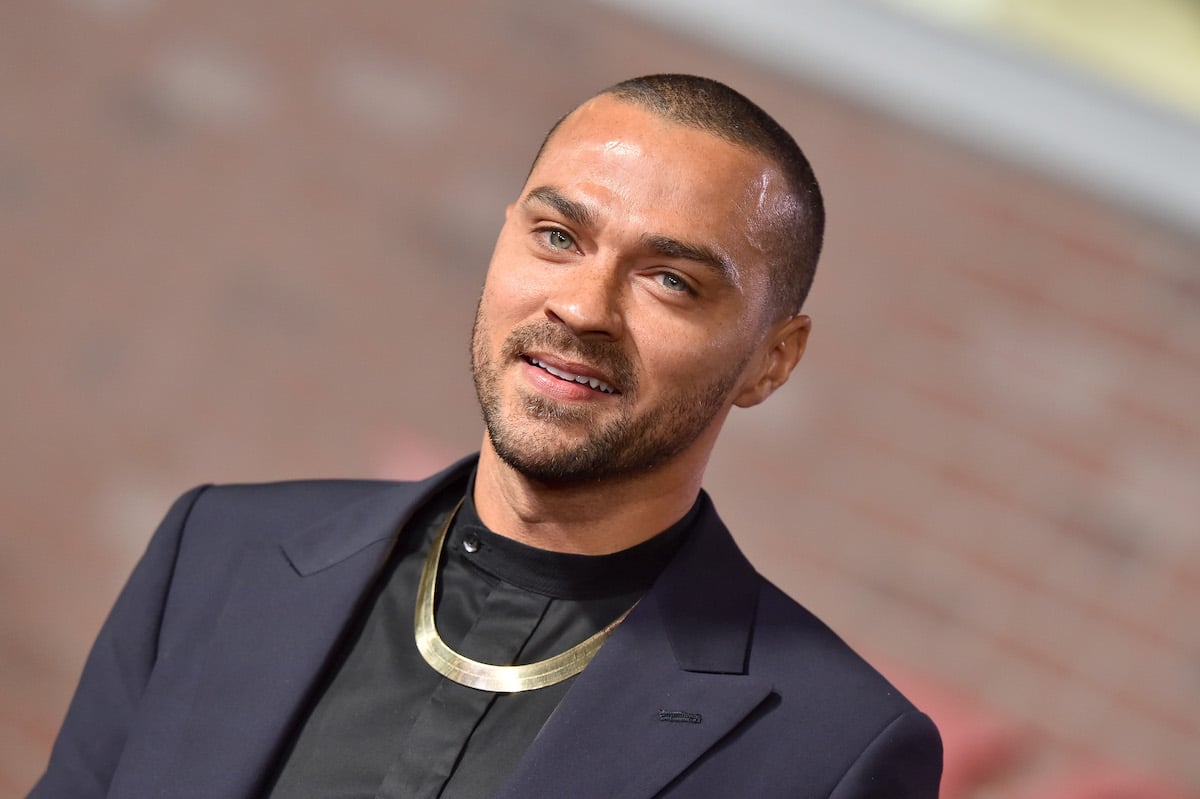 Jesse Williams says nude photo leak is 'not that big of a deal'
Williams is currently starring in Take Me Out on Broadway. In one scene, the actor goes completely nude, and some sneaky fans have taken photos of Williams while he was naked.
When asked about how he feels about the photo leaks during an appearance on Watch What Happens Live's After Show, Williams responded, "It's a body, once you see it, you realize it's whatever, it's a body! I just have to make it not that big of a deal."
Host Andy Cohen asked if an actor might feel more confident going nude if they "feel good" about their body, the actor replied, "I would imagine so." He then joked, "I don't, so I don't know."
Online reactions to Jesse Williams' on-stage nudity
While Williams is trying to shake off the comments about his naked performance, fans have expressed their thoughts on the actor's latest role.
"I haven't been to a Broadway show in years. I guess now is a good time to start back up," one person joked. Another tweeted, "Whoever took one for the team and snuck [a] camera to broadway to give us these Jesse Williams videos, thanks."
Others have blasted those who leaked the photos and videos, criticizing people who were not following proper theater etiquette and who violated Williams.
"If this Jesse Williams situation was the other way around? These jokes wouldn't be as 'funny'. It would be a TOTAALLLYYYYY different discussion," one person tweeted. "Society is wild."
The Los Angeles Times wrote, "If actor Jesse Williams' recent Broadway experience proves anything, it's that people really do need their phones taken away before a live performance."
Co-star Jesse Tyler Ferguson comes to Jesse Williams' defense
Broadway stars have come to Williams' defense, including his co-star Jesse Tyler Ferguson, who tweeted, "I'm appalled by the disrespect shown to the actors of our company whose vulnerability on stage every night is crucial to Take Me Out. Anyone who applauds or trivializes this behavior has no place in the theater which has always been a safe space for artists & audience members."
He continued, "And truly, if nudity is what you are coming for…you are in for a long boring night. It's within a challenging 2 and a half hour play with big ideas, beautiful language & remarkable acting from a company of 11 actors that you will have to sit thru as well. You'll be bored. Trust."
While the internet is divided on Williams' nudity onstage, it's undeniable he has worked hard on his performance; on the same day the photos leaked, Williams was nominated for a Tony for his work in the play.
RELATED: Are 'Grey's Anatomy' Stars Ellen Pompeo and Jesse Williams Friends in Real Life?