What Is Jesse Williams and Taylour Paige's Age Difference?
Like his character in Grey's Anatomy, Jesse Williams is a divorced father. But unlike Jackson's recent ups and downs in the romance department, the actor is in a committed relationship. How long have Jesse Williams and Taylour Paige been dating, and what is their age difference?
Jesse Williams stars in 'Grey's Anatomy'
Williams began acting in the '00s. He made recurring appearances in TV shows such as Greek and had a role in the movie The Sisterhood of the Traveling Pants 2. But it wasn't until he began portraying Dr. Jackson Avery in Grey's Anatomy that Williams rose to prominence.
More than a decade later, and Williams remains a fixture on the long-running medical drama as the wealthy plastic surgeon with a heart of gold and tumultuous love life. He's also appeared in the miniseries Little Fires Everywhere and films like The Cabin in the Woods and The Butler.
He and ex-wife Aryn Drake-Lee split in 2017
Before Williams began acting, he was a teacher. They moved to Los Angeles so Williams could pursue his entertainment career, marrying in 2012. Together, they have two children, Sadie and Maceo. After five years of marriage, Williams and Drake-Lee separated, filing for divorce.
"Hollywood and I bump heads," Drake-Lee told People in 2019. "It was never my value system, and it was never something that I was striving for." The divorce was a long and contentious one, not finalized until October 2020. However, she noted that "much of what [the press] say [about the split] is wrong."
Williams and Paige began dating in 2018
Drake-Lee was likely referring to the rumors that infidelity played a part in the divorce. Shortly after news of the split went public, Williams was spotted with actor Minka Kelly, who he dated for several months. After they broke up, he met Paige at a September 2018 Emmys party.
"I was in the middle of a conversation with a very close friend, and she walked by," Williams told GQ in 2021. "Everything got quiet. I stopped that conversation and said, 'I'll be right back.' I just zoomed in on her. The rest of the night, we were this close to each other, talking, laughing, dancing, and ended up together in conversation until six in the morning."
How much older is Williams than Paige?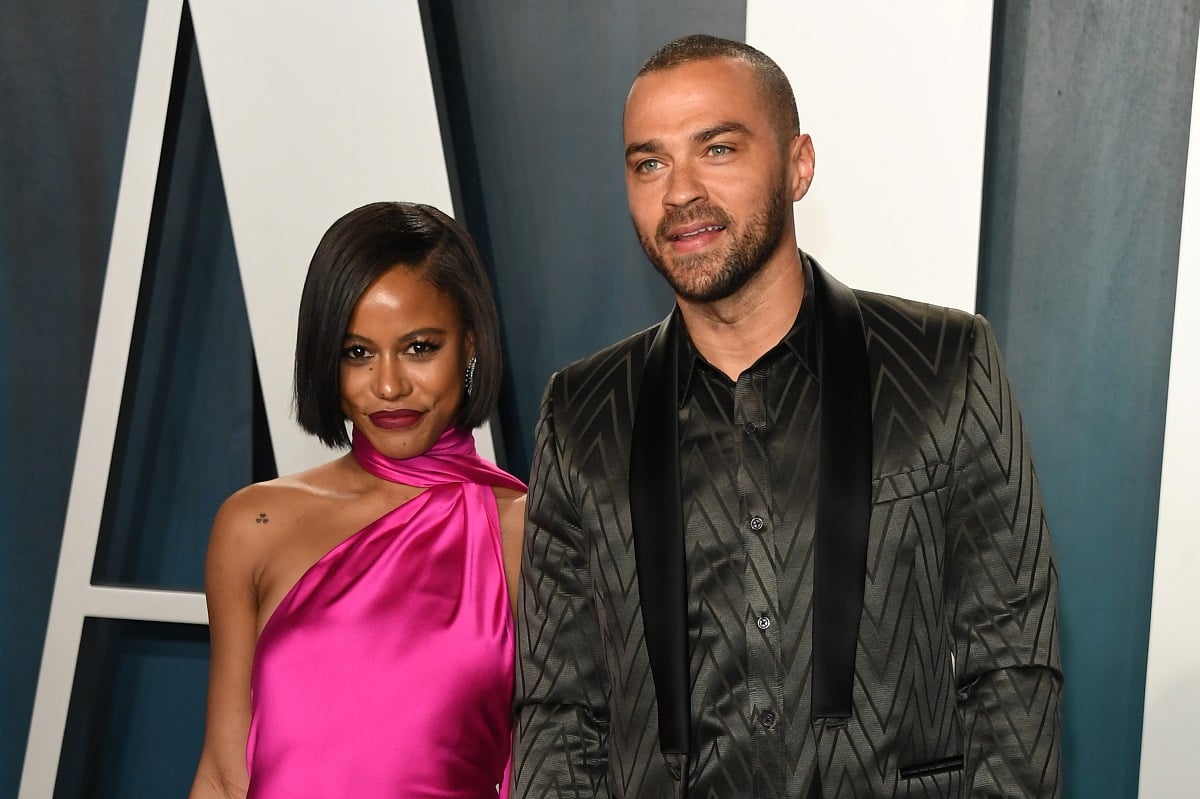 Like Williams, Paige is in entertainment. She began her career as a dancer and actor in the '00s. She even once appeared in a 2016 episode of Grey's Anatomy as Emma, a patient who Alex Karev diagnoses with a rare disease when everyone else thinks she's an alcoholic. But Paige and Williams didn't interact on screen.
Williams, at 39, is nine years older than Paige. But their age difference isn't all that separates them. "We came from very different worlds," Williams explained. "I just went along for the ride, as scary as that was and has been. She blew in—" he explained of their meet-cute. "Like a wrecking ball," Paige finished.