Jessica Alba Drinks Her Water With 1 Unpopular Add-On
Find out what Jessica Alba has admitted to adding to her water.
Celebrities don't just wow us on the screen or the stage with their creative talents. They also serve as lifestyle gurus, and fans look up to them for tips on everything from parenting to home decor to fitness.
Since stars often live extravagant lifestyles with access to tools and resources that their fans couldn't imagine, these glimpses into their personal lives often serve as a kind of escapist fantasy as well. Still, some of the tips they share are completely doable for everyday people, and when they offer up an affordable beauty product recommendation or a recipe they swear by, trends can easily take off. 
Jessica Alba has a dietary tip that's easily achieved at home, but it's unlikely a lot of people will jump on board. 
Jessica Alba rose to fame as a child star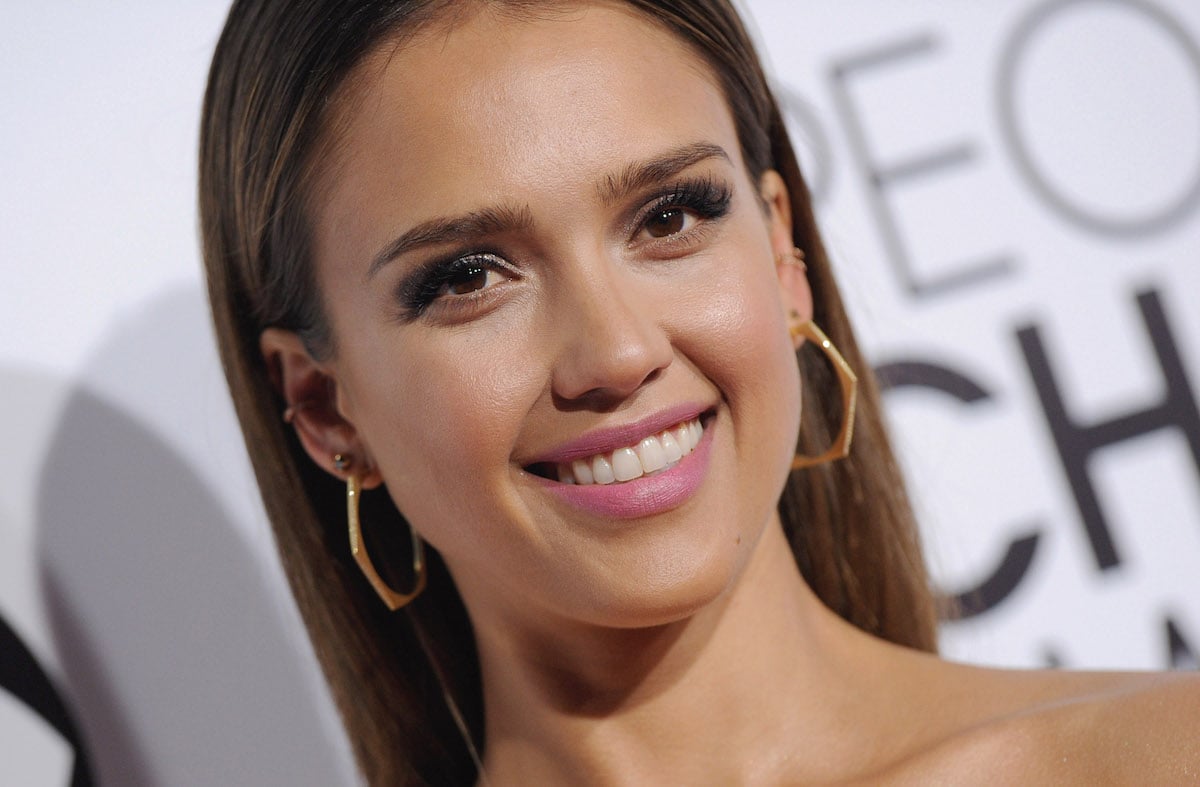 Born in 1981, Alba first began acting as a teen with her first role in 1994's Camp Nowhere. A series of guest appearances on television shows like Beverly Hills, 90210 and a role in the universally-panned 1999 film Idle Hands left Alba's early career floundering a bit.
Her most notable role from these years was the lead in the Flipper reboot, which ran from 1995 to 1999. In 2000, however, Alba's career took a more mature turn as she had a major part in Dark Angel. 
Solidly into her adulthood and making films that catered to an older audience, Alba had a series of hits and misses. Her 2003 film Honey was not well received, but 2005's Sin City was a hit. She's maintained this kind of mixed but steady performance throughout the years, creating an impressive filmography that has recently included action comedies like Barely Lethal and dramas like Dear Eleanor.
Her most recent appearance has been in the television series L.A.'s Finest. 
The Honest Company was Jessica Alba's foray into lifestyle advice
It's not uncommon for a celebrity to use their platform to launch their own brand. Gwyneth Paltrow has Goop, and Kourtney Kardashian has Poosh. In 2012, Alba added her name to the celebrity-endorsed lifestyle brands with the launch of The Honest Company.
The brand is aimed at parents who care about using natural childcare products and includes diapers, baby wipes, household cleaners, and beauty products — making it an ambitious and far-reaching endeavor. 
Naturally, Alba herself is a spokesperson for her brand, and that means that her own lifestyle choices and the public discussion of them have become a platform for sharing the values of The Honest Company. The company's own about page boasts quotes from Alba on why she was inspired to start the brand: "I created The Honest Company because you shouldn't have to choose between what works and what's good for you."
Jessica Alba adds something unusual to her water
Since positioning herself as a lifestyle expert, Alba has drawn more attention to her personal habits and practices. The result is plenty of close looks at the star's diet and fitness routine. In one article for Delish, Alba's daily eating habits were examined in close detail.
Among the details revealed are that Alba's fridge is stocked with multiple kinds of hot sauce and that the star has low blood pressure and low blood sugar, which factors into her diet. 
In fact, this particular health metric influences her drinking as well as her eating habits. She noted that she gets "woozy" if she doesn't have enough salt.
"When I do hot yoga, water isn't enough. I need to have salty water or I'll have coconut water," Alba explained. When asked whether salt water was something she purchased or made, Alba stated she simply adds salt — "pink Himalayan" — to her drinking water.