Who Is Jessica Alba's Husband Cash Warren & What Does He Do?
Actor Jessica Alba and her husband find themselves in the spotlight due to her career. While she is known for starring in action franchises like Fantastic Four and Sin City, she's also made a name for herself in the comedy world. After taking a break from TV following Dark Angel, she returned for two seasons on L.A.'s Finest, a police procedural with Gabrielle Union.
Then, there's her personal life. Who is Jessica Alba married to? She inspired fans with her long-lasting marriage to Cash Warren. Along with her business, The Honest Company, she stays very busy. But who is the man beside her through all of this? Here's what you need to know about Warren.
Who is Cash Warren and how did Jessica Alba meet her husband?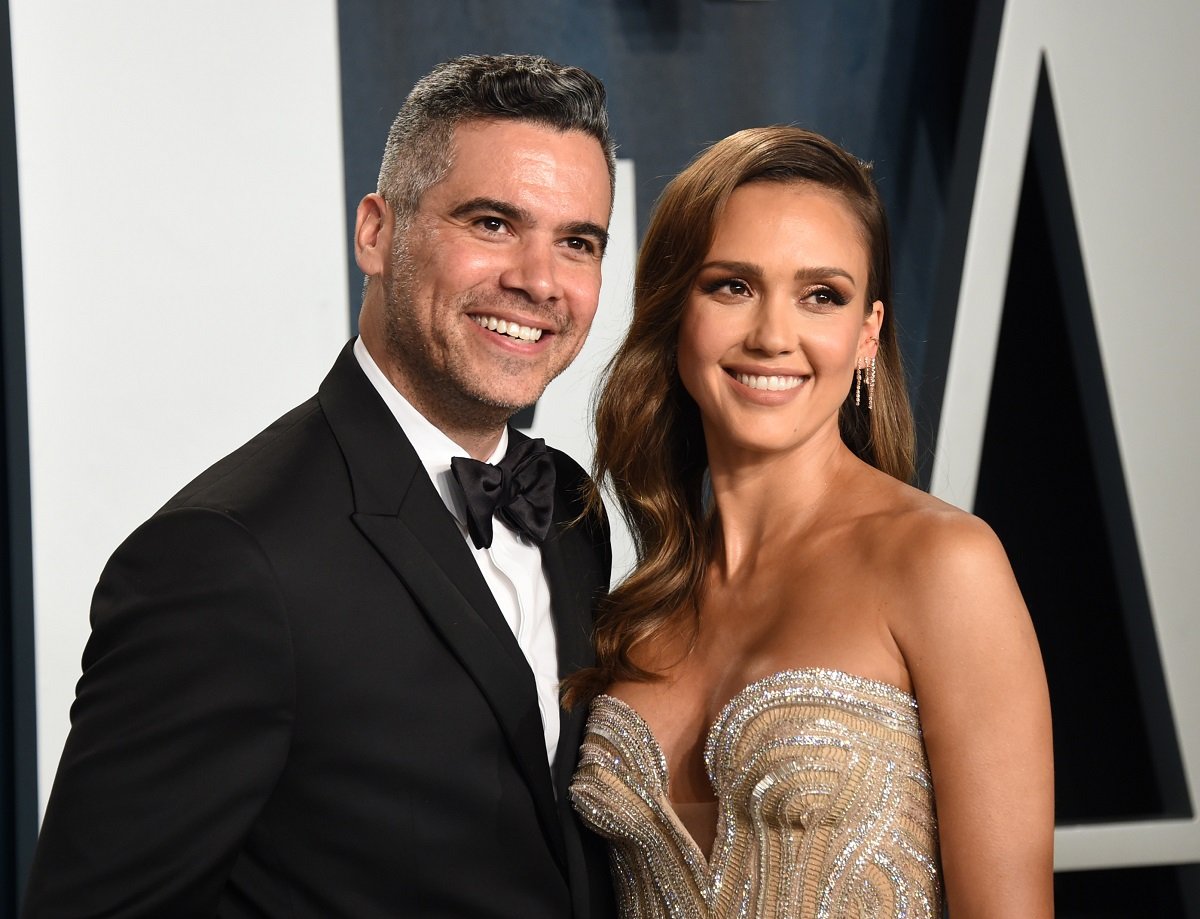 Warren is, like his wife, a Los Angeles-area native. He is the son of Michael Warren, an actor who is best known for his starring role in the long-running series Hill Street Blues. Warren is one of four children born to Michael from his two marriages.
Given that he grew up in the business, it may not be surprising to learn that Warren also kicked off his career in the entertainment industry. According to his IMDb page, he started as an assistant. Later, Warren became a producer.
IWarren and Alba met one another through a job. In a 2019 Wired Autocomplete Interview, Alba said that she met Warren when he was working as the assistant to the director, Tim Story, on the set of Fantastic Four. This was not long after she called off her engagement to Michael Weatherly, her Dark Angel co-star.
Since meeting Alba, Warren has gone on to build his career as a producer for various TV series and documentaries. He is also the founder of Pair of Thieves, a retail site that sells socks and underwear.
When did Alba and Warren get married?
Does Jessica Alba have any kids? Alba and Warren were together for a few years before she became pregnant with their eldest daughter, Honor. Shortly before she gave birth, the pair tied the knot in a small courthouse ceremony, according to an Instagram post Warren once shared.
In the caption, Warren stated that May 19, 2019 marked their 11th anniversary as a married couple. He wrote that he wasn't sure whose idea it was to make it official, but that "prior to that day, neither of [them] thought marriage was important." Clearly, they changed their minds. And the rest is romantic Hollywood history.
Years earlier, Alba reflected on how she knew Warren was "the one." "I just knew when I met him that I was going to know him forever, she told InStyle. "We got each other," she added. "We're kindred spirits."
They have three children together
Cash Warren and Jessica Alba have built a beautiful life for themselves. And Alba embraces motherhood — her business, the Honest Company, creates products for moms and babies, making her a big name in the celebrity health game. In addition to Honor, she and Warren have another daughter, Haven, and a son, Hayes. How sweet are those "H" names?
In addition to managing businesses, her thriving acting career, and a full household, Warren and Alba seem to have no trouble focusing on their marriage. At a 2019 event at The Wing in Los Angeles, Alba praised her "feminist" husband for all that he does for their family and for her.