Jessica Alba Reveals What Happened After Her Daughter Walked in on Her and Her Husband During an Intimate Moment
Jessica Alba takes the most pride in being a working mom and wife. The Honey star is a proud mom of three with her husband Cash Warren. She's not shy about sharing parenting tips and even how to recover from embarrassing mom moments. Alba recently revealed her reaction to her youngest daughter catching her and …
Jessica Alba takes the most pride in being a working mom and wife. The Honey star is a proud mom of three with her husband Cash Warren. She's not shy about sharing parenting tips and even how to recover from embarrassing mom moments. Alba recently revealed her reaction to her youngest daughter catching her and Warren in an intimate moment.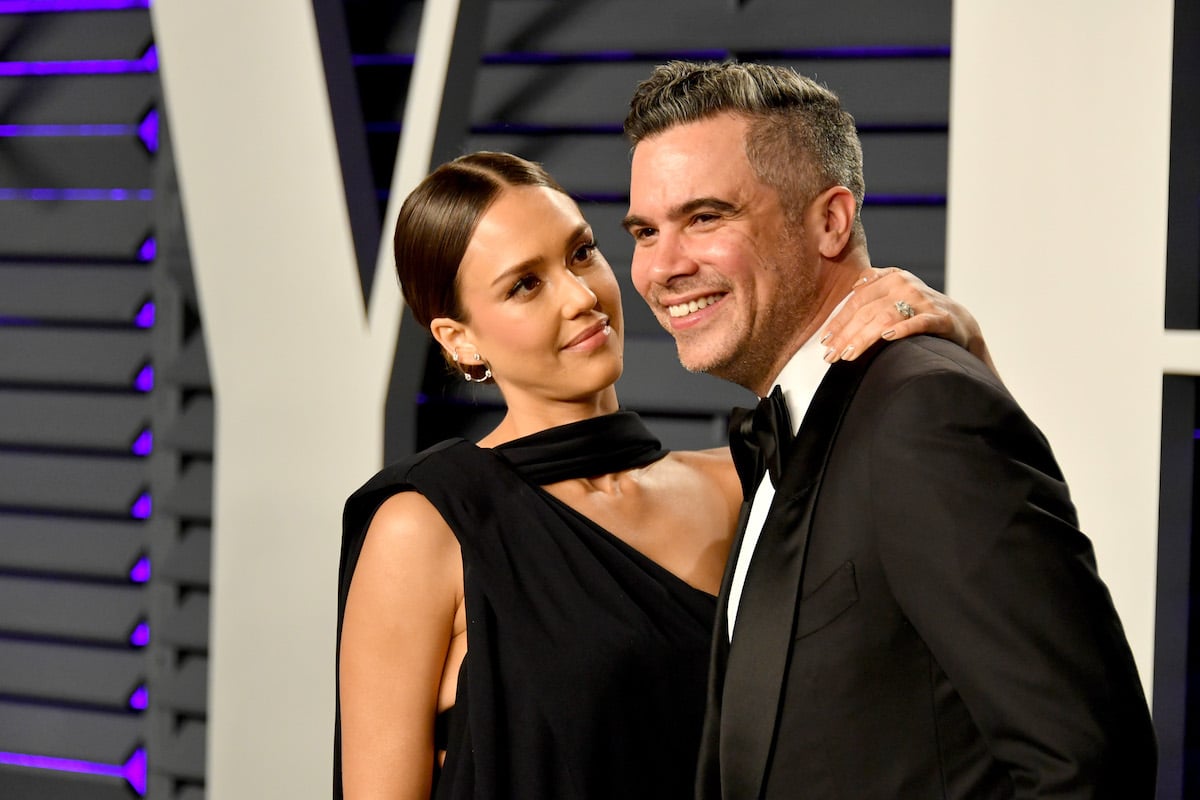 Jessica Alba and Cash Warren's family
Alba and Warren met while filming Fantastic Four in 2004. They married four years later in LA in May 2008 while Alba was pregnant with their first child.
They have three children: daughters Honor Marie and Haven Garner. Their son, Hayes, was born in December 2017. 
Of her relationship with Warren, Alba told InStyle Magazine:
Related: Jessica Alba Jokes Her Three Kids 'Exploded' Her Body but She's 'Cool With It'
I just knew when I met him that I was going to know him forever. It was weird; he instantly felt like family. It was so easy. I'd never felt like that with anyone. I was usually pretty self-conscious, minding my p's and q's, very aware of every time my fork hit the plate when I was having dinner on a date. With him, there was none of that. We got each other. We're kindred spirits.
The Honest Company founder attributes motherhood to helping her run a successful business. The company name is inspired by her daughter, Honor.
"I actually think that being a mom and trying to be the best mom, a lot of those same lessons that I've learned are what I try to apply when running my business," she told Us Weekly. 
Cash Warren and Jessica Alba hilariously recall their daughter walking in on them
In a new episode of Alba's YouTube show Getting Honest, the couple reveals the awkward moment during a chat with celebrity parents Rachel Zoe and her husband Rodger Berman. Alba says their 9-year-old daughter Haven caught her and Warren during an intimate moment. The husband and wife had fairly different reactions. 
"It was the worst," Warren says. "We like spent five minutes in our bedroom laughing. And being like, 'I can't believe we just ruined our daughter, we just ruined her.'" 
But while Warren found it funny, Alba couldn't hold back the tears from embarrassment and admits she began crying. She was able to calm down after a conversation with her sister-in-law.
Related: Jessica Alba Finds Sex Scenes 'Weird' and 'Disgusting'
"I called Koa [Warren's sister]," Alba says. "She's so good at helping us through challenges, I feel like she just has such a kind, gentle soul."
Warren says he went to speak with Haven about what she witnessed just moments after but she'd already spread the news to family.
"We just have to own this one. We can't pretend it didn't happen," he recalls thinking before his intended talk with Haven. "I think by the time we called Koa, Haven had already texted her. She went right in and told everyone."
Warren says Haven learned a valuable lesson since the incident, noting he told her, "I went downstairs and said, 'Haven, I bet that's the last time you walk into our room without knocking.' Now she knocks, it was like she learned her lesson."