Jessica Biel Admits She Was on 'This Angelina Jolie Kind of Path' But Wanted a Meryl Streep Career After '7th Heaven'
When Jessica Biel left 7th Heaven, the show that made her famous, she was at a crossroads in her career. She was well known for her role as a wholesome teen, but she'd also shaken up the public perception of her with a few surprising choices. But although she was ready to pursue serious roles, her agents were more interested in a different path for her.
Jessica Biel: Growing up on '7th Heaven'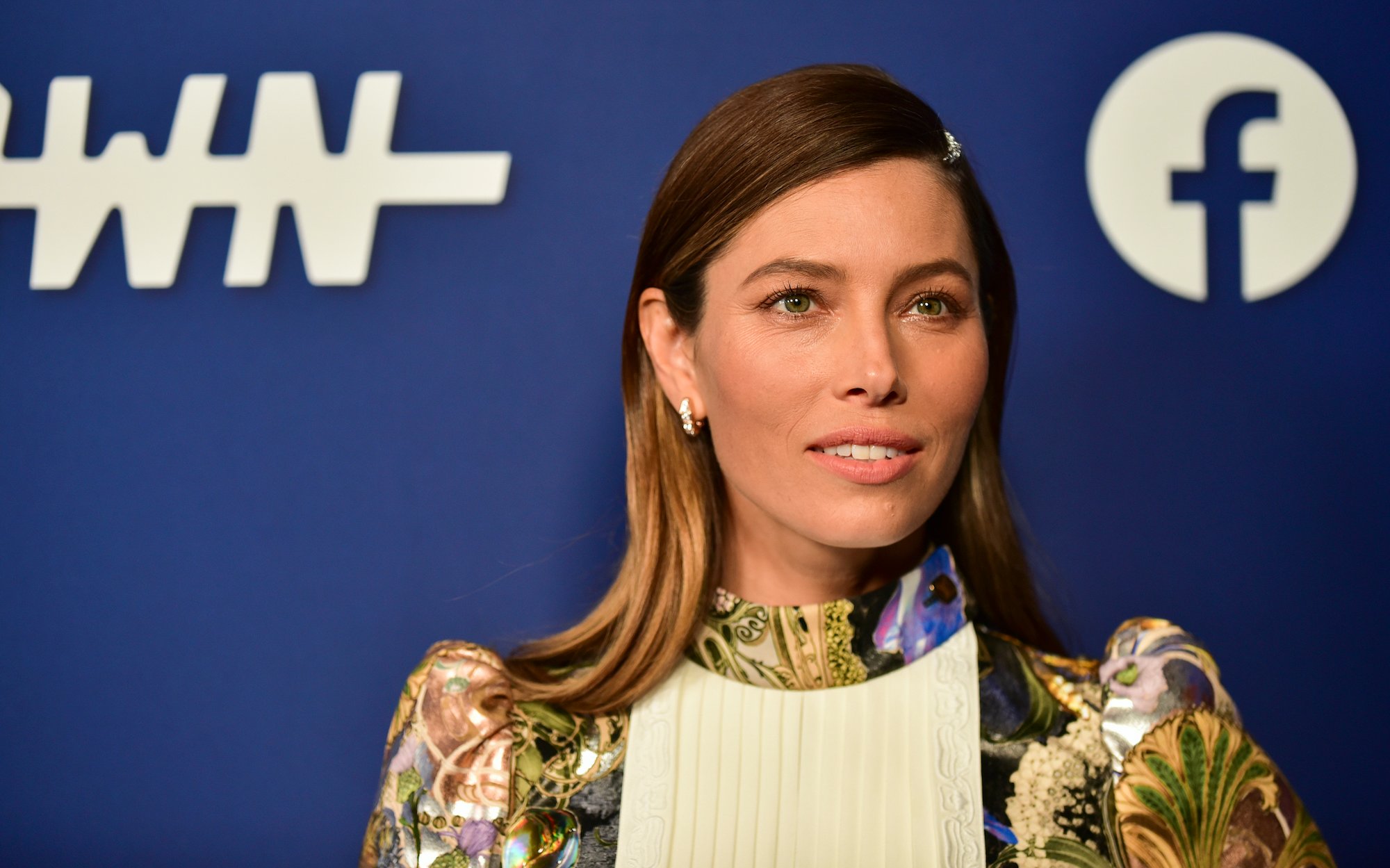 Biel's first big role came when she was only 14 years old, and according to E!, she often struggled with the expectations that came along with it. She played the part of Mary Camden, the daughter of a minister.
The squeaky-clean series debuted in 1996, and it featured a large, religious family that grappled with moral challenges and the demands of home life. Biel was loved by fans for her role as Mary, but she had a hard time maintaining that innocent image.
The first time she disappointed the cast and crew was something that seemed pretty innocuous.
"I did cut my hair and I got in a lot of trouble for that," Biel remembered. "I had to apologize to everybody, which is sort of the theme of my experience on 7th Heaven. I was always apologizing."
But that trouble was soon forgotten in an actual scandal, when she posed for a magazine wearing very little in the way of clothes.
Like many young people, Biel was figuring out who she was, and when she left the show in its sixth season, she had to decide what direction to take her career.
"Shoot some guns and wear a tank top."
Recently, Jessica Biel appeared on the Armchair Expert podcast with Dax Shepard. Among the topics they discussed was finding her direction after 7th Heaven. 
"Being a woman, you're always kind of looking at like Meryl, right? Like, oh, that's the career that you just do anything you want and goes forever and she's the classiest, coolest," she explained. Shepard suggested that it seemed more likely that she would follow in Angelina Jolie's footsteps.
"You know, I think my representatives, that was sort of the goal," she laughed. "I was sort of feeling Glenn Close and they were going, 'Let's do Tomb Raider and the A-Team and shoot some guns and wear a tank top.' And by the way, that worked for me for a while. But there was a lot of times where I was kind of on this Angelina Jolie kind of path, and it just wasn't creatively fulfilling."
Finding her path
Biel tried her hand at many different roles, from The Texas Chainsaw Massacre to The Illusionist. But in recent years, she's built a career that is much more satisfying. According to The Wrap, she's established a production company, Iron Ocean Productions. In 2020, she and her partner Michelle Purple signed a two-year deal with Paramount Television Studios.
The company's projects include the USA drama The Sinner. Biel was both executive producer and star in the series, which earned Golden Globe and Critic's Choice nominations.
Biel doesn't regret her exploration of less serious roles, although she's happy where she is today.
"And those were cool experiences, and I feel like I look back at my slate and I look at it and I go, 'I don't know who that is. Who is that person?' But it was cool doing all the different things in one's career happens for a reason, so you can't regret anything."
RELATED: Jessica Biel Sets the Record Straight: 'I Am Not Anti Vaccinations'
Related post url: