Jessica Biel Once Destroyed a $300,000 Camera on 'Blade Trinity' Set With Her Archery Skills
Jessica Biel might have become too good with a bow and arrow on the set of Blade Trinity. In the third film of Wesley Snipes' Blade trilogy, Biel joined the cast as a vampire hunter armed with a bow and arrow. But the actor was eventually so good at her archery skills she damaged a camera worth over $300,000 with a perfect shot from her bow and arrow.
How Jessica Biel prepared for 'Blade Trinity'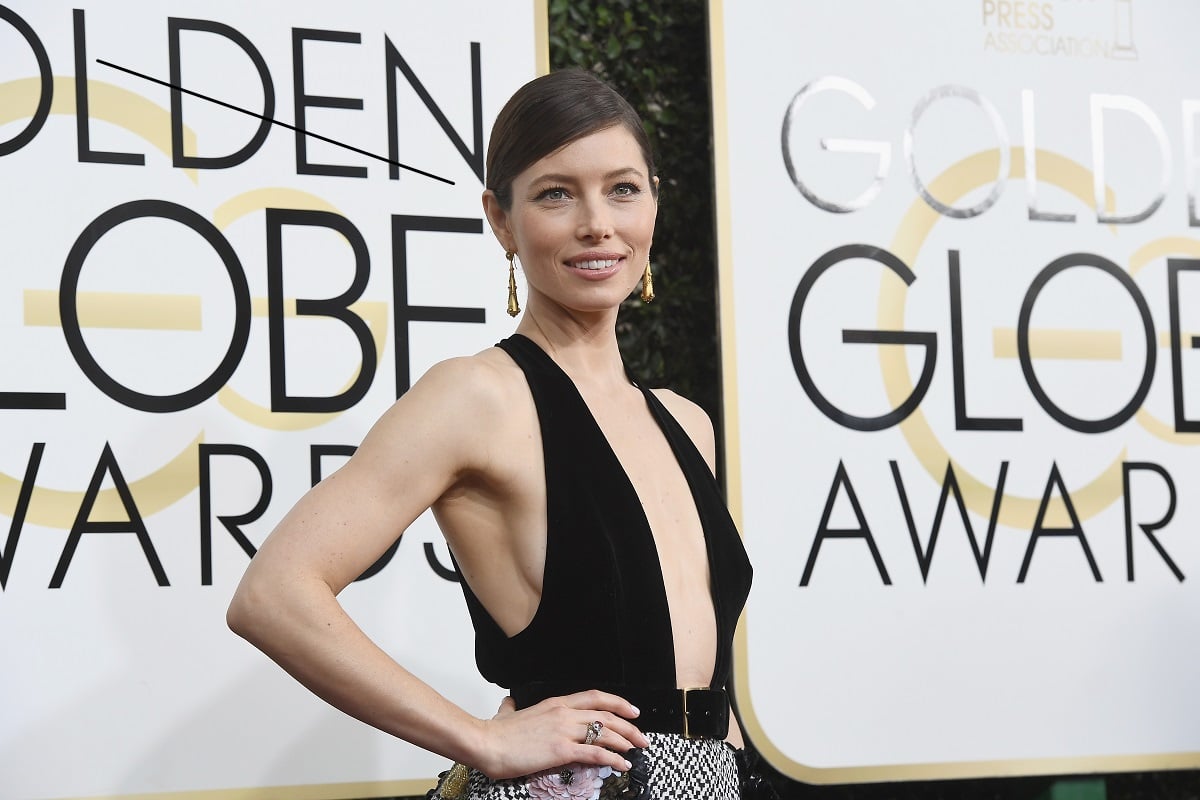 At first, Biel wanted to put on muscle for the role so she could do her role justice.
"If I was going to play a female action star I wanted to look like one and perform like one," Biel once said in an interview with Superhero hype. "My character couldn't just be skin and bones so I bulked up. I want people to believe I could lift a guy up and kick him around a room. It will be a whole new look for me."
To do this, Biel trained almost every day to match the physicality of her Blade character.
"Yeah, heavy weightlifting for bulk. To bulk up in the beginning, then once I got to a certain size it was a more a maintaining and lots of cardio to kind of lean as much we can down," Biel told Movieweb. "That's why I have those striations down my muscles. Work to build, then maintain, then lean it out as much as we could."
To further master her character, Biel felt that she had to master archery as well. The 7th Heaven alum was a little too good with a bow and arrow, though. So much so The Sinner star ended up damaging thousands of dollars worth of equipment with her newfound skills.
How Jessica Biel destroyed a $300,000 camera on set
Talking to Movieweb, Biel revealed that she would practice her archery skills an hour a day for six days. But the training paid off in more ways than one. Reddit shows that the actor became so good at archery she ended up perfectly hitting a camera lens in an action sequence.
"We needed her to fire an arrow towards the camera," director David S. Goyer said in a behind-the-scenes look of Blade Trinity. "In order to protect the crew and the camera we had everything walled with plexiglass so that everyone would be safe. And the only thing that wasn't walled off was a little 2×2 square directly in front of the lens of the camera."
Goyer also noted how Biel was 40 feet away from the camera, as well as 50 feet in the air. However, Biel's archery skills improved so much that she was able to directly strike the camera lens from the distance.
"She hit a complete bullseye and the arrow embedded about six inches into the camera, went through the lens, and ended up destroying about a $300,000 camera," Goyer said.
Biel's crossbow trainer, Chuck Land, emphasized how incredible of a feat that was. He asserted that Biel was capable of performing archery at an expert level after her display of skill.
"By the end of the film, she could have been a competitive archer," Land said according to Contact Music. "There was an opening for the lens and she hit six inches to the right and the director was thrilled, but we did it again and the next arrow went straight through the lens. Most real bow hunters couldn't do that. She's the best bowman ever on the big screen."
Jessica Biel was intimidated by Wesley Snipes in 'Blade Trinity'
As some know, certain actors claim that Wesley Snipes was difficult to work with on the Blade Trinity set. Biel doesn't have any of the outlandish stories most do of Snipes' time on the movie. But she does admit the Money Train actor made her uncomfortable.
"It was weird. He's very intimidating anyway because he doesn't talk to you," Biel said according to Pop Entertainment. "When someone doesn't talk it can get very awkward, but I got used to it. I don't know if I said more than 10 words to the guy."