Jessica Biel Reveals She Had to Learn Some Things 'From Scratch' With Her 2nd Child
The Sinner star Jessica Biel and husband Justin Timberlake welcomed their second child, Phineas, in 2020, making their son Silas a big brother. In a recent interview, Biel shared that she had to relearn some parenting steps the second time around.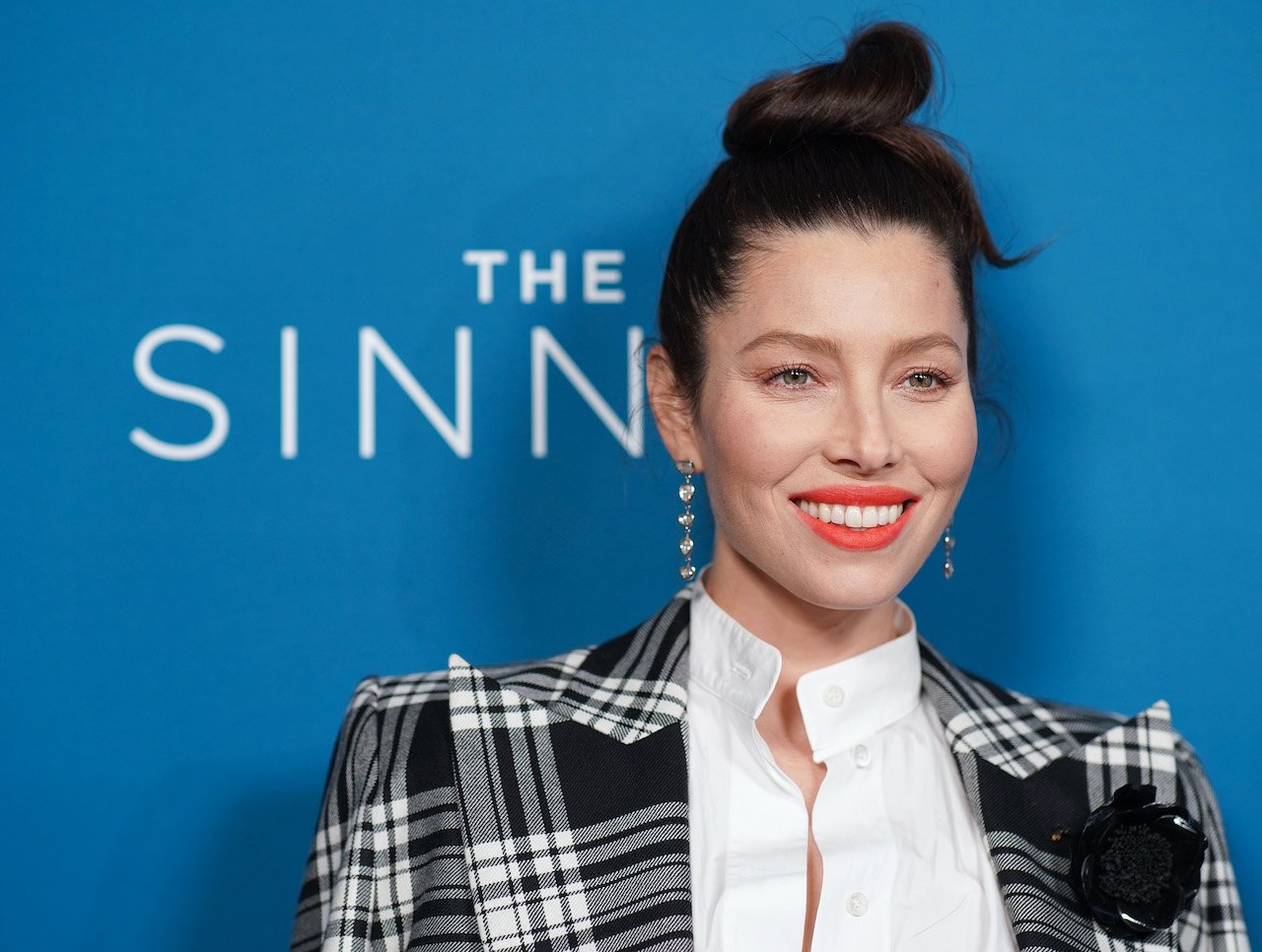 'It was amnesia', Jessica Biel said
Speaking with Hoda Kotb and Jenna Bush Hager on Today with Hoda & Jenna, Biel spoke of adjusting to a two-child household. With Silas now 6 years old, the 7th Heaven alum discovered she needed to reeducate herself on certain parenting steps with Phineas, 1.
"I remember going, 'When does he eat real food? What kind of cream? What bathtub?'" Biel told Kotb and Hager. "I felt like I forgot — it was amnesia. I started from scratch all over again, and I didn't expect that. I just sort of thought, 'Well, I'm an expert now. You know, I've done this before, and I can do it again.' No, I needed a full education all over again."
Biel made similar comments back in June, revealing that having a newborn again took her a bit by surprise.
"I forgot what happens," Biel said, according to Today.com. "To you, as a person, as a human. With your partner, with your sleep schedule. I forgot. I'm happy we're 11 months in because it was serious."
Jessica Biel considers herself 'pretty lucky'
The Valentine's Day star described the dynamic between her two boys, which naturally includes some ups and downs. Overall, they are off to a great start on brotherly bonding.
"He thinks Phineas the baby is hilarious," Biel said of Silas. "He also is starting to get irritated about him snatching his toys. We're in that mode… But, he finds him really funny, and the baby thinks that Silas has hung the moon. So, that's really cute."
Biel is clearly appreciating this time with her sons and noted that she and Timberlake are very grateful for their family.
"He, of course, wants to do everything that his older brother's doing and follows him around everywhere," she noted of Phineas. "But Silas is the best big brother. He's so sweet, and he's just a lovely guy. We're pretty lucky. They're sweet boys."
Going from 1 to 2 kids was both 'hard' and 'amazing' for Jessica Biel
After Phineas was born, Biel found out that parenting takes a new turn when you increase your numbers.
"Someone said to me, 'Two is like having a thousand,'" she said in June. "And that's exactly what it feels like. The balance of everything is very different and super hard."
The Cruel Summer executive producer was quick to share the joy she gets from watching her boys at different stages of life. With the 5-year age gap between her sons, Biel is enjoying the growing maturity of Silas while simultaneously getting a steady dose of adorable baby vibes from Phineas.
"I mean, it's amazing," she explained. "It's so interesting. It's so funny. The conversations I'm having now with my 6-year-old is so cool. Like, he's a real person saying the funniest stuff and he's so sensitive and tender. It's just so interesting to see that part of it happen, and the little one is just cute as hell."