Jessica Biel Was Pregnant When Justin Timberlake's Hand-Holding Scandal Happened
Jessica Biel and Justin Timberlake just became parents for the second time. But it looks like Biel may have been pregnant when Timberlake was spotted holding his co-star's hand.
Justin Timberlake and Jessica Biel reportedly became parents for a second time this week with the birth of their new baby boy. The celebrity couple kept their pregnancy a secret, and fans are anxiously waiting for them to confirm the good news.
But last year, Timberlake made headlines when he was seen holding hands with his Palmer co-star Alisha Wainwright. He issued a public apology for the incident in December 2019. And after doing the math, it looks like the whole scandal happened when Biel was just a few weeks pregnant.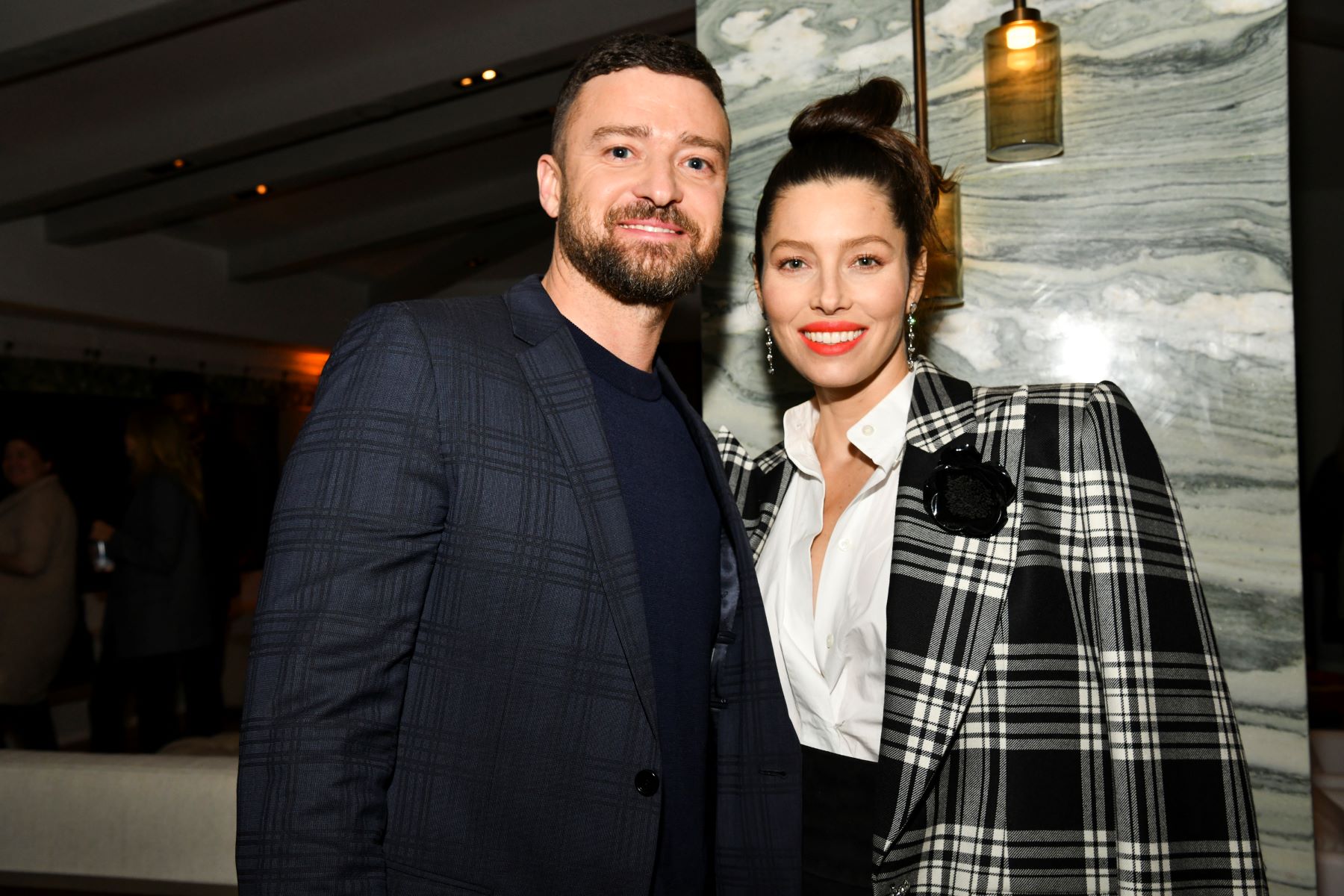 Justin Timberlake and Alisha Wainwright were seen holding hands in November 2019
During the filming of their upcoming movie, Palmer, Timberlake and Wainwright were spotted getting cozy at a New Orleans bar. The two were photographed holding hands, and in one picture, Wainwright has her hand on Timberlake's knee. At the time, a source close to Timberlake told E! that the two were just hanging out and may have gotten carried away.  
"They are downplaying everything and trying to laugh it off as nothing, but it was definitely inappropriate and something that would make any wife uncomfortable," the source said. "He had too much to drink and got carried away.  [Justin] says it was not a big deal, they were all hanging out together and that's the end of the story."
RELATED: Jessica Biel Puts Justin Timberlake Split Rumors to Rest With This 1 Move
Justin publicly apologized for the incident in December 2019
Just days after the pictures of Timberlake and Wainwright surfaced, the pop star decided to clear the air. He took to Instagram to issue an apology to his family. 
"I stay away from gossip as much as I can, but for my family I feel it is important to address recent rumors that are hurting the people that I love," Timberlake wrote. "A few weeks ago I displayed a strong lapse in judgement – but let me be clear – nothing happened between me and my co-star. I drank way too much that night and I regret my behavior."
"I should have known better," he continued. "This is not the example I want to set for my son. I apologize to my amazing wife and family for putting them through such an embarrassing situation, and I am focused on being the best husband and father I can be. This was not that."
Jessica Biel must have been a few weeks pregnant at the time
On July 18, The Daily Mail reported that Timberlake and Biel became parents for the second time. The news came as a shock to fans, especially those who have been following the celebrity couple on social media. It seems that for the last few months, Biel only posted pictures from the chest up, which indicates she likely wanted to keep her pregnancy a secret.
But if Biel gave birth in July 2020, she would have been just a few weeks pregnant when Timberlake was seen holding Wainwright's hand. With all the news surrounding the scandal, it must have been a truly stressful time for them both.
However, as reported by Us Weekly, Biel and Timberlake used their time in quarantine to work on their marriage. "Although the pandemic is very stressful, Jess is trying to look on the bright side of things and thinks the extra downtime that comes along with the situation is great for her and Justin's relationship," a source told the outlet. "They of course both have their moments of being irritated, but it has ultimately brought them closer and having the main focus be each other and [son] Silas has been a good thing."
And now, looking at it  in hindsight, this time away from the public eye probably gave the couple a chance to relax and actually enjoy their second pregnancy.