Jessica Biel's Scandalous Magazine Cover Had Her '7th Heaven' Co-stars Avoiding Eye Contact
7th Heaven always had a lesson. The popular family drama, which ran for nine seasons, followed the family of a minister. His seven kids are constantly learning lessons and dealing with normal childhood dramas. But off-screen, the actors were all dealing with their own childhood dramas. It turns out child actors on a family TV show have a lot in common with the children of a minister. There are strict expectations for their behavior, and they can't always meet them. That's what happened to Jessica Biel. She played the oldest Camden girl, Mary. But it was hard for Biel to conform to the expectations of 7th Heaven's producers. Eventually, her off-set career moves had coworkers avoiding eye contact.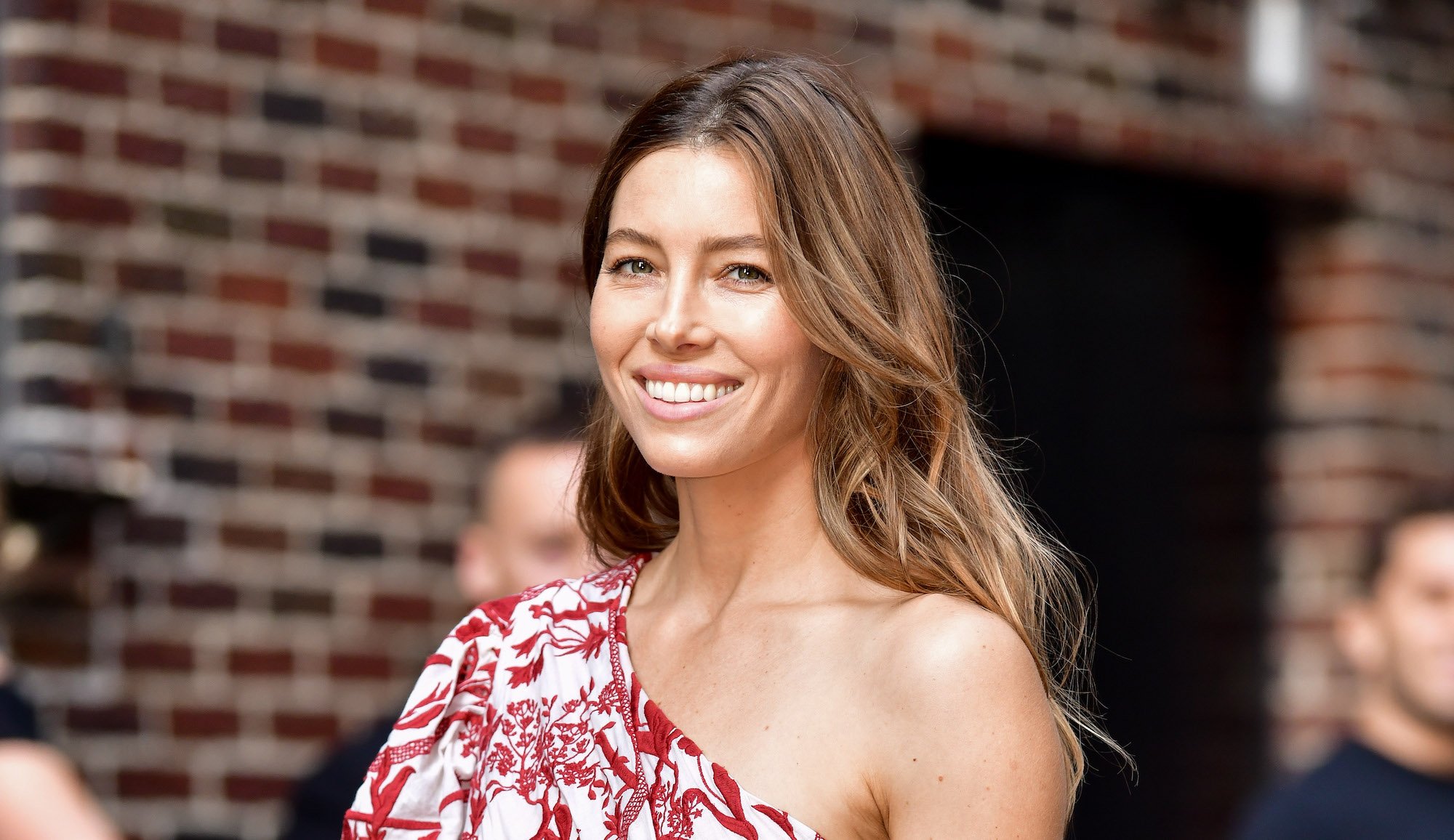 Jessica Biel posed for sexy photos 
In 2000, a 17-year-old Biel posed on the cover of a men's magazine. The magazine, Gear, is no longer in print. In the photos, Biel is topless, wearing only underwear. The words next to her picture reference her role on 7th Heaven, which probably made the cover even more scandalous to the show's producers. The caption reads "Fallen Angel, 7th Heaven's Jessica Biel." 
Producers were horrified when they saw the cover. It hurt Mary Camden's "good girl" image and was a violation of Biel's contract. Although Biel posed for the photos when she was 17, they weren't released until she was over 18. Still, she was underage at the time of the photoshoot. Biel had to apologize to producers for her actions in order to salvage her 7th Heaven role. 
That wasn't the only time Jessica Biel had to apologize for her behavior
Biel told the Awards Chatter podcast that she had to apologize after the cover came out. "I certainly had to apologize to Aaron Spelling. I think my entire crew and cast were, needless to say, shocked," according to E!. Her coworkers couldn't look her in the eye after seeing the revealing cover. "Everybody was … they didn't know if they should look me in the eye and I was just a mess. I didn't … you're young. You don't mean to hurt people. You don't mean to do this."
According to Biel, she was "always apologizing" to the 7th Heaven producers, usually for normal teenage rebellions. Biel's contract was strict, and the producers upheld the terms with an iron fist. Biel wasn't even permitted to cut her hair. When she did, she had to apologize. "I had to apologize to everybody, which is sort of the theme of my experience on 7th Heaven. I was always apologizing."
Jessica Biel moved on from '7th Heaven' 
The Gear cover didn't get Biel fired. But she was written into fewer episodes. In fact, it's not clear if Biel's gradual withdrawal from 7th Heaven was even related to her Gear cover. Biel clearly wanted to move on from the show, which was part of the reason she did the Gear cover. She moved on to the big screen before 7th Heaven ended. Although she would officially stay on the show until 2006, when it ended, Biel did movies in between her 7th Heaven episodes. 
According to IMDb, she starred in Summer Catch in 2001, a sexy teen thriller. Then, in 2002, she had a role in The Rules of Attraction. 2003 saw the release of Texas Chainsaw Massacre. Biel probably wouldn't have gotten all of these roles if she were still typecast as the perfect Mary Camden. By posing for Gear, Biel proved she could be edgy and sexy. That may have led to her being cast in edgier and sexier roles, like her early movie parts.