Jessica Chastain Admits 'Permanent Damage' Filming 'The Eyes of Tammy Faye'
It's not always glitz and glam for a dedicated actor. Jessica Chastain, known for her wide variety of movies, discussed the "permanent damage" she experienced on-set of her upcoming project, The Eyes of Tammy Faye.
The new biopic is scheduled for a Sept. 17, 2021, theatrical release by Searchlight Pictures. Since Chastain was apparently scarred by her movie, what did the actor say about her work on the film?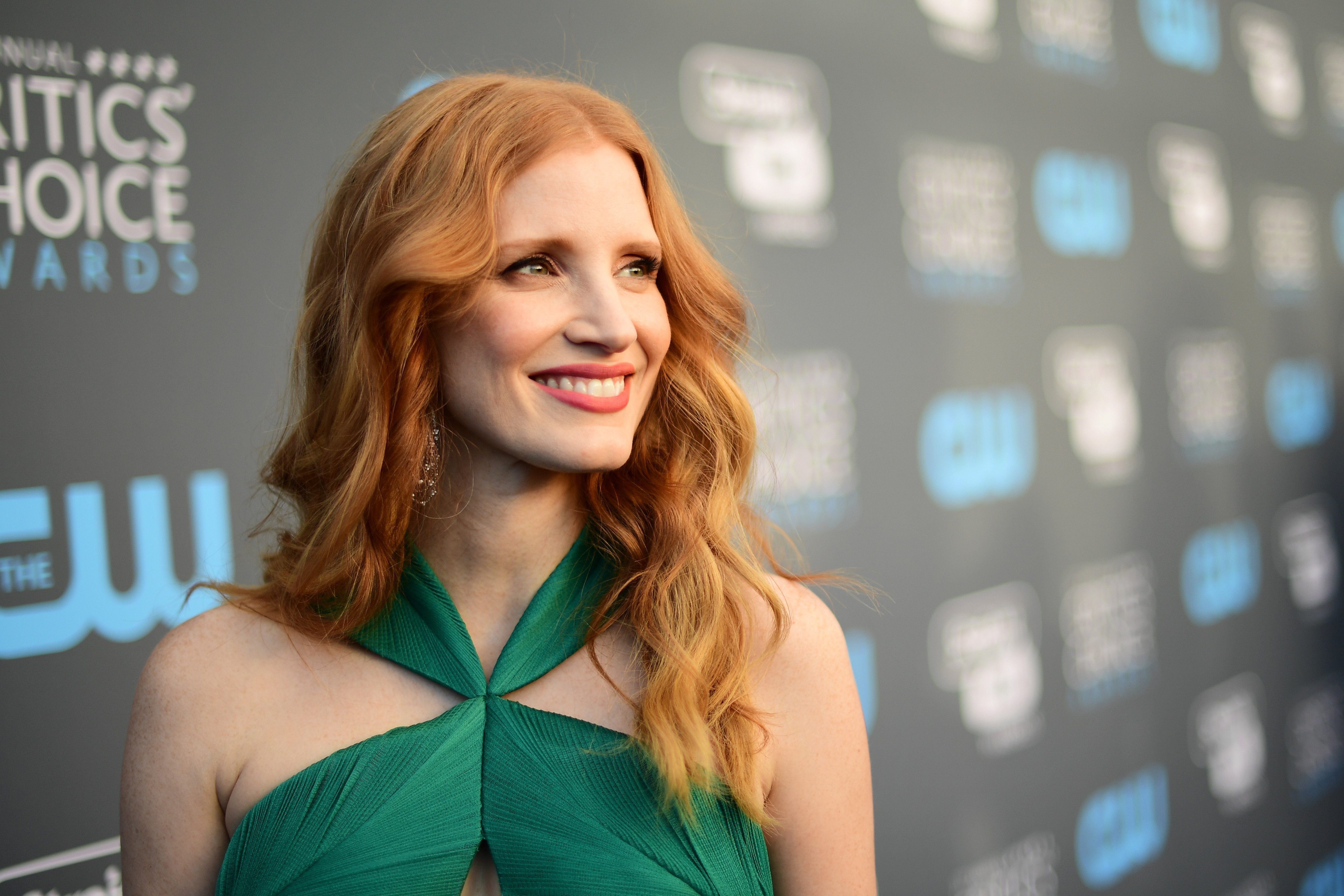 What is 'The Eyes of Tammy Faye' about?
Based on the real-life talk show host, singer, and evangelist, Tammy Faye Messner (formerly Bakker), the biopic will focus on the controversiality behind Tammy and her husband, Jim Bakker. Tammy's husband was convicted of several counts of fraud, stealing millions of dollars from parishioners.
Im reality, the television personality star remarried with Roe Messner. She was known for her glamorous and unconventional public character. Her beliefs tended to separate from traditional evangelists, such as her inclusivity for the LGBTQ community.
Messner died in 2007 from a long battle with cancer.
The Eyes of Tammy is also based on a documentary of the same title and was met with critical acclaim.
How was Jessica Chastain permanently damaged?
In an interview with the Los Angeles Times, Chastain admitted she was nervous about portraying the television host. Known for her heavy makeup and Minnesota accent, the It: Chapter Two star "was scared the people were going to make fun of me."
Chastain discovered the idea for the film in 2012 when she came across the original documentary. The actor said she envisioned herself portraying the televangelist, seeing "shades" of herself in Tammy.
But Chastain wasn't always a fan of Messner. "I had been fed that she was a terrible human being–a clown, a joke," the Zero Dark Thirty actor said. "The media taught me that she used people and stole their money. I had this judgment against her, and I realized it's so fascinating how the media can give everyone a collective memory that may not really be the truth. It's not right. I wanted to do something about it to honor her."
However, Chastain wasn't damaged by the concept of the media. She was, rather, uncomfortable with the massive makeup she wore for the character. "I think for sure I've done some permanent damage to my skin on this," Chastain revealed about the heavy makeup. "When you're wearing it all day every day–the weight of it on your body, it stretches your skin out. I finally took it off, and I was like, 'I look 50 years old!' No, I'm kidding."
The actor may have skin troubles from the overwhelming amount of makeup; nevertheless, she accepted the minor consequence. "But it's fine," Chastain concluded. "It's for my art.
Jessica Chastain's roles
Most moviegoers recognize Chastain from her wide array of flicks. Later in her career, Chastain found further success in the sci-fi genre. She starred in Interstellar as Murphy Cooper with Matthew McConaughey and Anne Hathaway. Also, viewers saw Chastain in The Martian as Commander Melissa Lewis alongside Matt Damon and a large, all-star cast.
Chastain is known for the CIA thriller, Zero Dark Thirty, based on the reality behind the manhunt for Osama bin Laden. While she promoted the film, Chastain discovered the documentary, The Eyes of Tammy Faye.
One of her earliest successes was The Help, when she played Celia Rae Foote alongside Viola Davis, Emma Stone, Octavia Spencer, and Bryce Dallas Howard. Her cheery, southern-accented character experiences low self-esteem from the bullying and miscarriages she endures.