Jessica Chastain Calls Jeremy Strong's New Yorker Profile 'Incredibly 1-Sided': 'Don't Believe Everything You Read, Folks'
Ahead of the Succession Season 3 finale, The New Yorker published a profile on star Jeremy Strong. The article detailed his portrayal of the wisecracking middle son, Kendall Roy, on the HBO television series. And Jessica Chastain wasn't a fan.
Many people found the information about Strong illuminating. However, several fellow actors, directors, and producers found the need to defend his stellar reputation.
Chastain worked alongside Strong on Molly's Game. She called The New Yorker article "incredibly one-sided." Chastain tweeted, "Don't believe everything you read, folks."
The New Yorker shines a negative light on Jeremy Strong
The New Yorker profile, at times, does not look positively on Strong. Writer Michael Schulman provided an in-depth look at his acting methods. He also discussed how Succession stars Kieran Culkin and Brian Cox felt about working with the charismatic actor.
Culkin plays the lead role of Roman Roy. He revealed of Strong, "After the first season, he said something to me like, 'I'm worried that people might think that the show is a comedy.' And I said, 'I think the show is a comedy.' He thought I was kidding."
E! News explained that the level of concern from Cox was bothersome. The actor, who plays patriarch Logan Roy, discussed Strong's intense nature. "The result that Jeremy gets is always pretty tremendous," he told The New Yorker. He said, "I just worry what he does to himself. I worry about the crises he puts himself through in order to prepare."
Cox added, "I've worked with intense actors before. It's a particularly American disease, I think, this inability to separate yourself off while you're doing this job." Culkin explained that Strong's approach to acting "might be something that helps him." But he also said, "I can tell you that it doesn't help me."
Jessica Chastain came to Strong's defense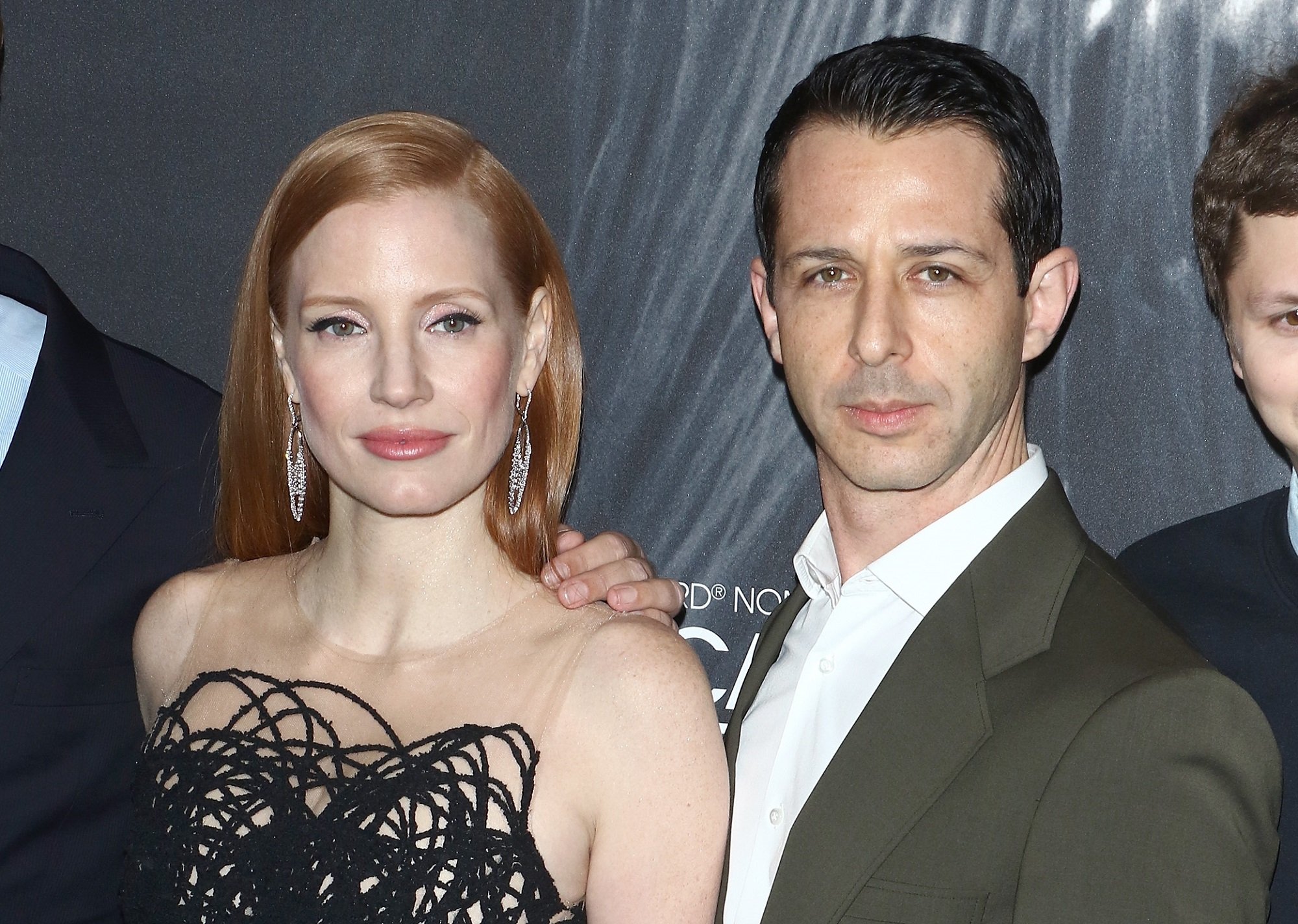 Chastain, who also worked with Strong on the film Zero Dark Thirty, referred to The New Yorker piece as "snark." On Twitter, she stated, "He's a lovely person. Very inspiring & passionate about his work."
Additionally, actor Anne Hathaway chimed in. She's filming Armageddon Time with Strong. Hathaway posted a picture of her friend holding his Emmy on Instagram, following the controversial article's release. "I would like to send some love to Jeremy Strong, who I'm lucky enough to have worked with twice and who I am proud to consider a friend," she captioned her post.
After praising his many virtues, The Princess Diaries actor said, "He is an incredibly talented and inventive artist who is fully engaged and committed on set, as well as a passionate, open person in life. I find all of these things inspiring. (oh, and he's fun.)."
The New Yorker's response to the intense criticism
Director Aaron Sorkin wrote a lengthy response to the article. He asked Chastain to post his thoughts on her Twitter account. Sorkin stated that he feels the writer painted "a distorted picture" of Strong.
He continued, "Let me be clear, Jeremy would never suggest endangering a member of the cast or crew or anyone else. Nor would Jeremy ever consider disrespecting an actor."
Succession producer Adam McKay responded to Sorkin's open letter, "I couldn't agree more," he tweeted. McKay touted Strong as "a lovely guy" and "a brilliant actor." He added that he feels Strong won the role "precisely because of his passion the New Yorker writer mocks."
Deadline reported that The New Yorker responded to the intense criticism the publication received from so many prominent people in Hollywood. A statement read: "This is a nuanced, multi-sided portrait of an extremely dedicated actor. It has inspired a range of reactions from people, including many who say that they are even more impressed by Jeremy Strong's artistry after having read the article."
Vulture joked about the actor, writing, "Jeremy Strong is probably still at Kendall's birthday party, paying no mind to what those outside the family think of him."