Jessica Chastain Didn't Want the Hollywood 'It Girl' Label
With her movie, The Eyes of Tammy Faye, doing the rounds at several fall film festivals and its recent premiere at the Toronto International Film Festival, Jessica Chastain finds herself in the limelight once again.
Recently, at the Venice Film Festival, her slow-motion moment with co-star and friend Oscar Isaac went viral. The video, which featured Isaac and Chastain posing on the red carpet, turned into a display of their chemistry and fondness for each other and their fans couldn't have asked for more. This fame and attention, however, isn't new to Chastain. She became a popular actor quite early in her career.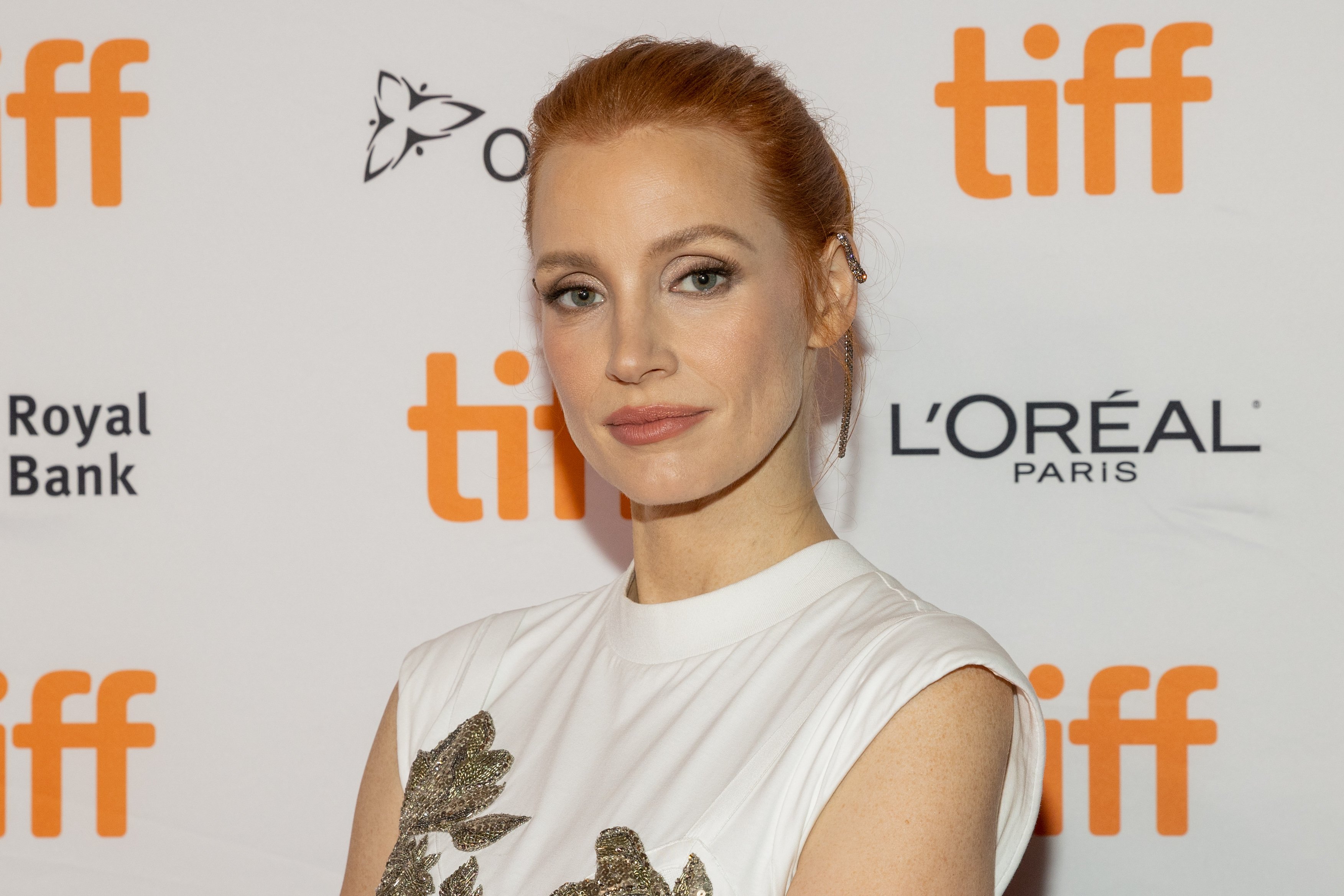 Jessica Chastain sped into the spotlight in 2011
A California-born and Julliard trained actor, Chastain was one of those who got into acting quite early. Chastain is also a critically acclaimed theater actor. After appearing in television shows like Law & Order: Trial by Jury, Chastain headed toward movies.
She made her debut in Dan Ireland's Jolene in 2008. But 2011 was the year for her. She appeared in six films that year. Three of those films: Jeff Nichols' Take Shelter; The Tree of Life, in which she co-starred with Brad Pitt and Sean Penn; and The Help gained international acclaim.
Her role in The Help got her an Academy Award nomination for the Best Supporting Actress. Two of her films premiered at Cannes Film Festival in 2012: Madagascar: Europe's Most Wanted and Lawless. She also got into Time's 100 Most Influential People in the World list in 2012.
The next year, Chastain got another Academy Award nomination for her role as the CIA Analyst who aided in the hunt for Osama Bin Laden in the movie Zero Dark Thirty. She won the Golden Globe Award for the same role. 
Apart from starring in commercial successes like Interstellar and It Chapter Two, Chastain has also maintained a steady performance in dramas like A Most Violent Year and Molly's Game. Another feather in her cap is her production company Freckle Films, through which she also produced her new movie The Eyes of Tammy Faye.
Once again, a front runner for a possible Oscar nomination for her role as Tammy Faye, Chastain now is at ease with the attention she garners with her films. But that wasn't the case always.
The 'It Girl' label made Chastain anxious
During a press conference at the Toronto International Film Festival, the actor got candid about her tryst with the attention that came her way earlier in her career, The Hollywood Reporter wrote.
Recollecting her appearance at the festival with three movies in 2011: The Help, The Tree of Life, and Take Shelter, Chastain noted how her life changed.
"It's wonderful to look back at it now because at the time I felt so much anxiety. I was getting so much attention, so soon. Immediately my life changed. There was no slow gradual entry for me," Chastain said.
2011, which was markedly an important year for Chastain, also forced her into the limelight. Chastain detested that she was then labeled as the "It Girl."
"Every time someone said that I thought, 'oh no,' because you have such a short life. That's your death sentence as an actress," Chastain said.
Since then, however, things have changed.
Chastain will be awarded the TIFF Tribute Actor Award at the Festival
Now as an actor and a producer, Chastain is at the festival for her recent movie The Eyes of Tammy Faye, which Chastain spent a decade developing. As a female actor known for playing strong feminist roles throughout her career, Chastain has added another character to her list in the form of famous televangelist Tammy Faye Bakker.
"She[Faye] was never tried or convicted for any crime. Her husband[Jim Bakker] was, but she wasn't," Chastain said. "In society throughout history, women for some reason have been guilty of their husband's crimes and so she was labeled with that."
The movie, The Eyes of Tammy Faye will release on Sep. 17.

RELATED: 'The Eyes of Tammy Faye': Andre Garfield Had This Concern Before He Signed On For the Movie