Jessica Chastain Went Vegan on a Whim: 'I'm Going to Just Listen to My Body Now'
Actor Jessica Chastain is known for being very health conscious. But becoming a vegan wasn't exactly her first choice.
Jessica Chastain is no stranger to making hard choices. While that usually has to do with her thriving movie career, the Oscar winner adopted a vegan lifestyle. From surviving posh vacations with piles of homemade Italian food to handling very traditional in-laws, Chastain has made it 15 years as a vegan and advocate for plant-based food options.  
Jessica Chastain didn't become a vegan to be trendy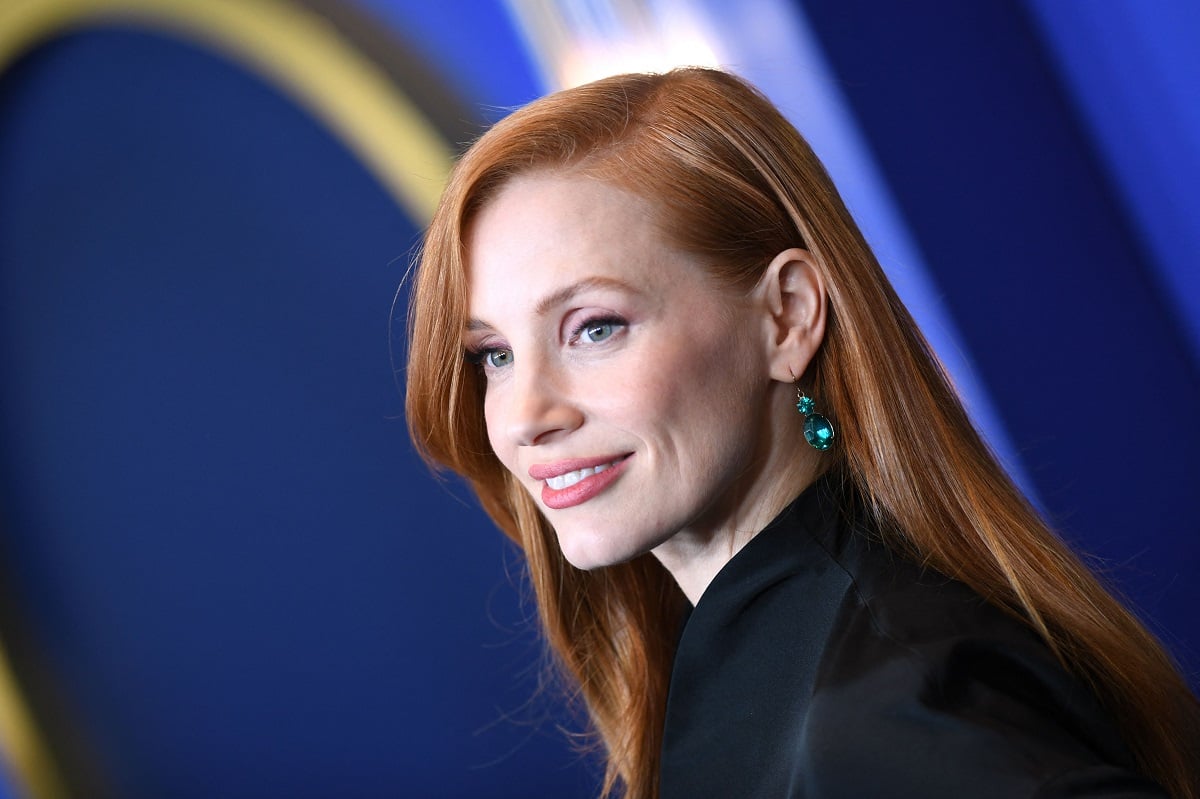 Chastain was feeling a little low on energy back in 2007. At the time, she was attempting to move from TV appearances to films like The Help. Following a role that required changing her body to showcase different ages, she admitted her "body was wrecked," as she told Shape. A friend suggested a two-week trial. And it stuck.
"Being vegan was not anything I ever wanted to be," Jessica Chastain explained to W Magazine. "I just really was listening to what my body was telling me." After settling into her new diet, "I just had more energy than I've ever had in my life," the It: Chapter 2 star said. The move also helped combat the unusually high cholesterol levels she'd battled for years. Per US Magazine, Chastain became a vegetarian in the early 1990s, though her cholesterol problems persisted.
Chastain soon became an outspoken advocate of plant-based meals and animal rights. She was even an early investor in Beyond Meat, joining other celebrities like Leonardo DiCaprio and Bill Gates (per Time). When Beyond Meat had its IPO in 2019, Chastain was there to ring the opening bell on Wall Street.
She dished on an awkward vacation with her in-laws
Staying within the vegan guidelines has its challenges, especially outside of Hollywood. Chastain found out how tough it can be to make it through a family vacation with traditional Italian in-laws. In 2018, Chastain explained to Jimmy Kimmel that she struggled while vacationing with her husband, Gian Luca Passi de Preposul, and his extended family in the Italian Alps.
Chastain recalled that meals would last for hours on end—with most of the food being off-limits for a vegan. Food was also supposed to be a common point for two families that didn't speak the same language; while her side only speaks English, her husband's family only speaks Italian. And when Chastain first explained that she was a vegan, she remembers her mother-in-law saying, "No problem, we have fish." Of course, vegans don't eat fish.
Chastain's solution? She pushed around the food on her plate until she was off the hook. Although no doubt dramatized to an extent for Kimmel's audience, the encounter showcases how much discipline it takes for Chastain to retain her diet while assimilating to a new family.
Going vegan fits Jessica Chastain's fiercely independent philosophy
Chastain's route to veganism should not come as much of a surprise. The star, who won the Best Actress Oscar for The Eyes of Tammy Faye in 2022, is a big believer in natural instincts and individual choice overcoming societal constraints. In the same interview with W Magazine, Chastain spoke at length about her belief that movies should allow women to be themselves instead of being locked into stereotypes.
Speaking of her role in The Zookeeper's Wife, Chastain said, "… what's so interesting about that character is, yes, she's very feminine, very compassionate, but then you see how courageous and brave and strong she was also, and I like the idea of looking at society and saying we need to get rid of these stereotypes of what we interpret a woman to be and allow ourselves to ask the woman who she is." Flashing some frustration at the "strong woman" mantra, Chastain made it clear she loves playing characters who define femininity on their terms.
For Chastain, showcasing that independence means being true to yourself, especially when it's difficult. From choosing acting roles to her dietary guidelines, Chastain understands that intuition and instinct are indispensable parts of finding the right path forward.