'Jessica Jones': What Is Krysten Ritter's Net Worth?
We don't know how much Jessica Jones charges for her work as an investigator, but if you were to hire Krysten Ritter as an actress, you would add to her net worth of an estimated $7 million, per Celebrity Net Worth.
You wouldn't be able to "hire" Jessica Jones for much longer, however – her Marvel/Netflix show will end its run with the third season, which drops June 14. Meanwhile, Ritter has big plans for the future (involving something very little), and she has at least one more acting role on her plate.
Here's how Ritter became a millionaire, and how she is very likely to maintain that status.
Krysten Ritter got her start by modeling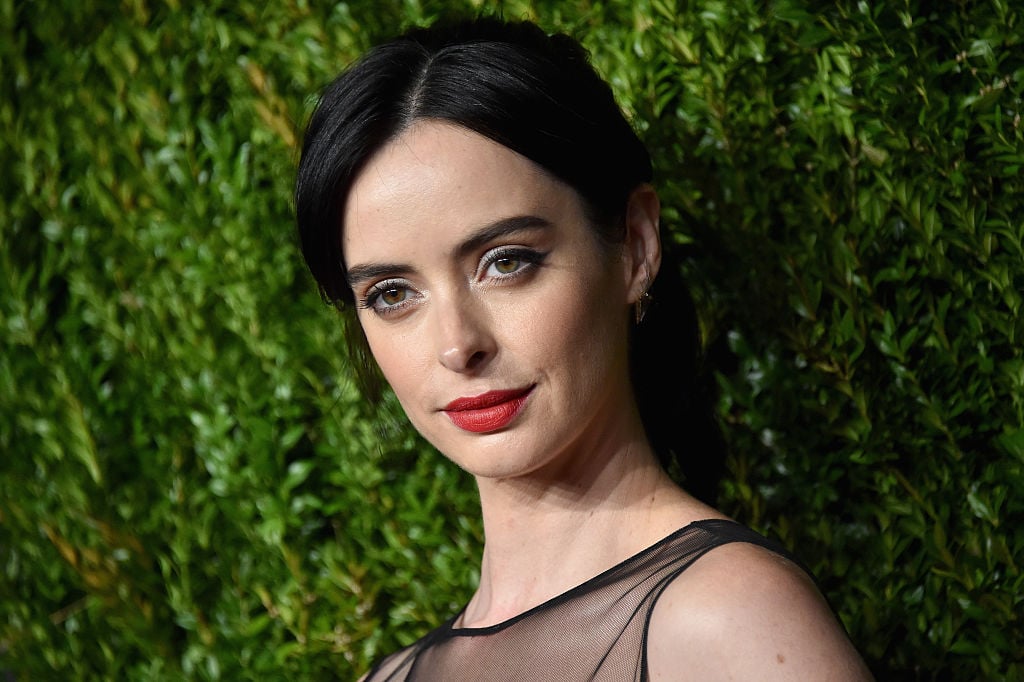 Like many performers, Ritter, 37, initially got her start in modeling. She was spotted by a scout at her local shopping mall, when she was "tall, gawky, awkward, and really, really skinny," as she described herself. She traveled between Philadelphia and New York, eventually moving to the Big Apple when she was 18.
Her first acting gig was a Dr. Pepper commercial, and her first movie was the 2001 Angelina Jolie vehicle Someone Like You, where she was an uncredited model. She was also an unnamed art history student in 2003's Mona Lisa Smile, which starred Julia Roberts and Kirsten Dunst.
Ritter told Philadelphia Style magazine that acting was a logical progression from modeling, with common skills that complemented each other.
"It naturally developed because it was the world I was in," she said. "I was always a performer who was outgoing and bubbly and funny, so the acting division at (the agency) Wilhelmina started taking notice of me right away. My first audition was for a Dr. Pepper commercial. With modeling, you go to [appointments] and they encourage you not to talk, but… going to the auditions, it was like the casting people wanted me to entertain them. And I did .. I felt like this is where I belonged."
Her profile gradually rose from there, as she guest-starred in series such as Veronica Mars, Gilmore Girls, and Breaking Bad, so that when people catch reruns now, they can say, "Hey, isn't that Krysten Ritter?" and be correct.
Krysten Ritter makes a name for herself
The actress continued to climb the ladder. In 2011, she not only starred in cut co-wrote an independent film called Life Happens, co-starring Kate Bosworth and Rachel Bilson, about her character having a baby after a one night stand.
She finally landed a leading role on the 2012 TV series Don't Trust the B- in Apt. 23, which ran for two seasons. After that wrapped, she got Jessica Jones, with showrunner Melissa Rosenberg saying that Ritter "brings both the hard edge and the vulnerability the role demands."
Funnily enough, Ritter had already been known for playing dark, surly types even before she played a dark, surly investigator with super strength.. In 27 Dresses, her character was called "Gia the Goth."
"I have naturally black hair, so I have a leg up in the goth department. If there's a goth role, you have some stiff competition if I'm up against you," she said.
Life after 'Jessica Jones'
Ritter will be keeping busy in numerous ways as the third season unfolds. She made her directorial debut, helming the second episode of the second season, and she also recently published her first novel, a psychological thriller called Bonfire.
More than anything else, she's concerned with learning how to be a mother. At the Oscars earlier this year, she revealed she and her partner Adam Granduciel are expecting their first child. She is also planning to reunite with her Jessica Jones co-star David Tennant and with Oscar-winner Ellen Burstyn for a movie called Fuddy Meers, about a woman who wakes up every day with no memory and relives her past each day.