Jessica Seinfeld's Sinfully Delicious Chocolate Sheet Cake Was Given a Thumbs-up by Her Kids: 'This Doesn't Taste Vegan'
Jessica Seinfeld's sinfully delicious chocolate sheet cake was given a thumbs-up by her kids who didn't know the treat was a vegan recipe.
Celebrity chef Jessica Seinfeld has made a culinary career out of creating recipes that are healthy and taste good. Her latest book titled "Vegan at Times" explores the world of vegan cuisine. This volume reaches out to those who are looking to change their eating habits and those who have already immersed themselves in vegan cuisine. Seinfeld baked a delicious treat, a vegan chocolate sheet cake, that was given a thumbs up by her kids, who told her "this doesn't taste vegan."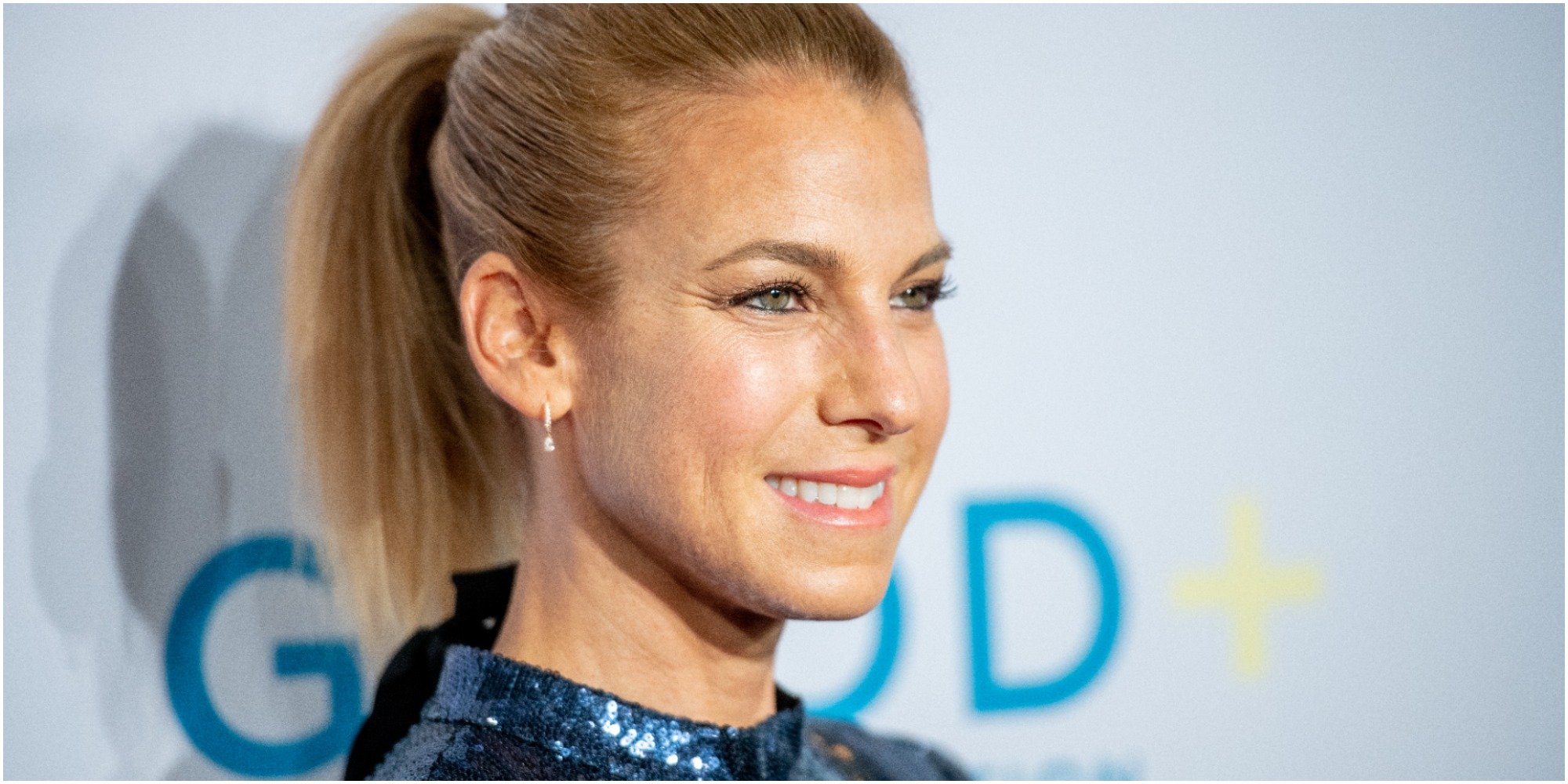 Jessica Seinfeld claims the recipes in her book are perfect for those who want to try vegan cuisine
In the introduction to "Vegan at Times," Seinfeld explained her thoughts on embracing Vegan cuisine as part of her lifestyle.
"Humans love variety," she wrote. "Sometimes we eat healthily and at times we don't. At times we can commit to a marathon and at times, we are content with talks in the park."
"This is also a fact," Seinfeld continued. "If you eat vegan food a few days a week, you will feel better, have more energy, do good for animals and the planet. And experience that warm glow of accomplishment from having changed your eating habits."
Jessica Seinfeld's chocolate cake is sinfully delicious and vegan
Ahead of the recipe, Seinfeld admitted that many of the ingredients for this chocolate sheet cake recipe are pantry staples.
Outside of the everyday items are apple cider vinegar, coconut milk, and coconut oil.
The basic components of this sinfully delicious chocolate cake are as follows: mashed bananas, olive oil, sugar both white and dark brown, vanilla, and flour.
Also needed are cocoa powder, apple cider vinegar, baking soda and powder, kosher salt, and water.
For the icing, Seinfeld beats together confectioners' sugar, cocoa powder, coconut milk, coconut oil, and vanilla.
Mix the cake ingredients together and bake. Make the icing while the cake bakes, as it has to be poured over the cake as soon as it comes out of the oven.
The cake must cool completely before cutting it into servings.
Seinfeld admitted she was skeptical of vegan cuisine at first
The author shared that she was skeptical of vegan cuisine at first. She admitted she was "turned off" by its image.
However, once she began eating vegan "at times" Seinfeld admitted she "felt the difference." She claimed she slept better and had more energy when she was awake.
She told The Beet, "Plant-based is intimidating and there have been these standards set. The approach many vegans have taken is so strict and it has turned many people off. My take on it is: If we're all eating less meat and dairy and building the infrastructure for plant-based eating, our bodies will feel better, the environment will be better, and certainly, the animals will feel better.
Seinfeld subsequently concluded that food should stand above as a "pleasure and a delight" with all the stressors of the modern world.
This chocolate cake certainly ticks off all those boxes. Knowing all of the ingredients are good for you is a bonus!
The complete recipe can be found in Jessica Seinfeld's book "Vegan at Times.