Jessica Simpson Admits to Having an 'Affair' During Her Marriage to Nick Lachey
Jessica Simpson is truly telling it all in her new memoir, Open Book. From her addiction issues to the abuse she suffered as a child, the "With You" singer is getting candid and letting the world in on her innermost secrets.
While there are a number of bombshells in the novel, one of the biggest comes when Simpson admits to having an "affair" during her marriage to 98 Degrees singer Nick Lachey. Find more on what she said below.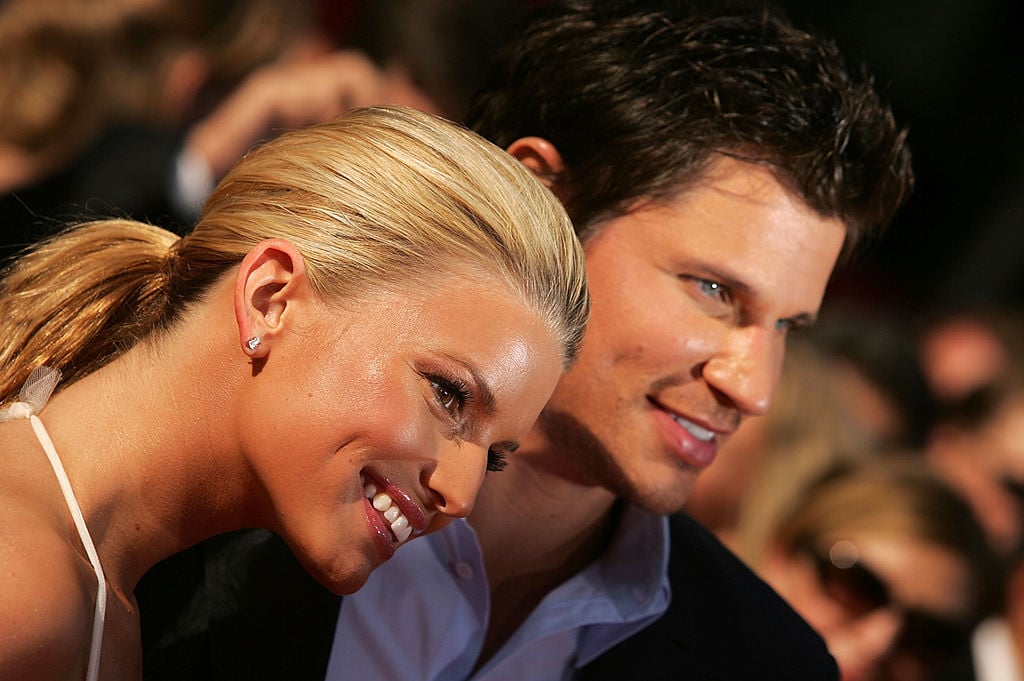 A brief timeline of Jessica Simpson and Nick Lachey's relationship
These two met in 1998 at a Christmas parade, per E! News. At the time, Simpson was 18 and Lachey was 24. Despite their young age, the couple soon developed feelings for each other and began a relationship.
In February 2002 — about three years after they started dating — Lachey proposed to Simpson on a romantic getaway to Hawaii. They married that October in a lavish ceremony in Texas.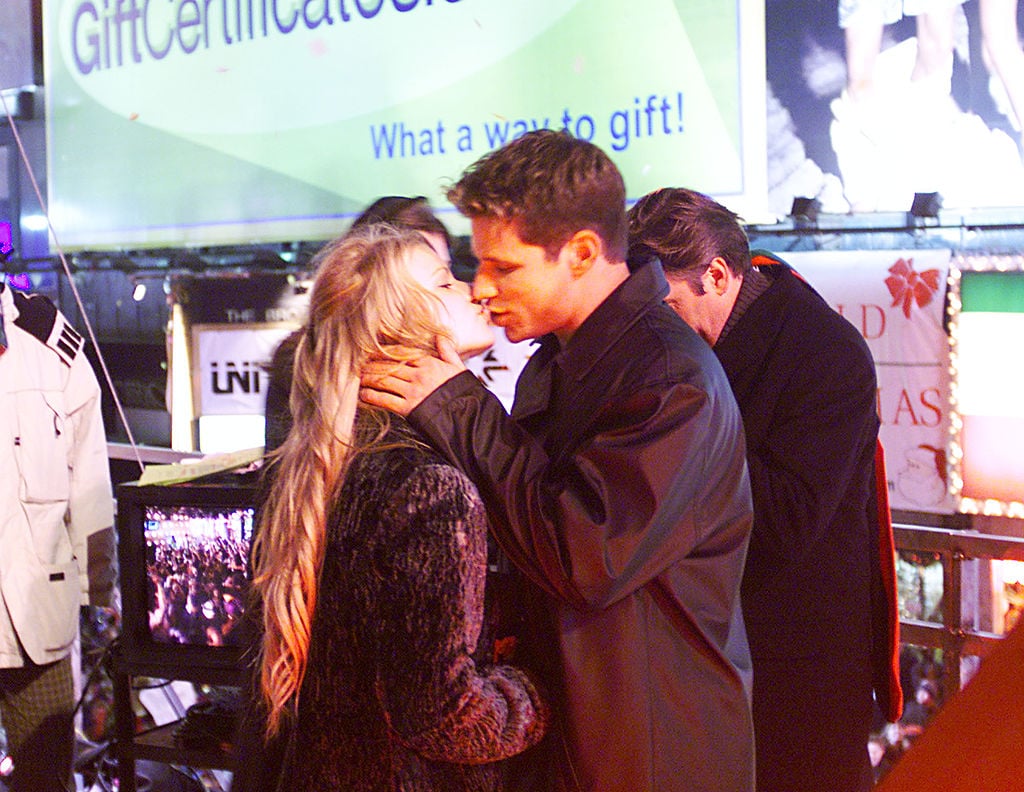 Their marriage played out on the MTV series Newlyweds: Nick and Jessica, which ran from 2003 to 2005. For a while, the singers seemed to have a healthy, happy relationship. But as Simpson explains in her book, things weren't always as peachy as they appeared.
Inside Jessica Simpson's 'affair'
By 2005, Simpson and Lachey were in the throes of marital problems.
"There was something Nick wanted from me that I no longer had," she writes in excerpts obtained by Radar Online. "An emptiness I couldn't fill." Simpson notes that they constantly fought over everything from cheating rumors to career-related matters.
At the same time, she was working on the film The Dukes of Hazzard, in which she starred alongside Jackass member Johnny Knoxville.
With her relationship falling apart, Simpson says in the book that she started seeking out attention elsewhere and flirting with Knoxville on set. Because they were both married, Simpson writes that she refused to get physical with the reality star, who was wedded to Melanie Cates at the time. But she admits that she engaged in an "emotional affair" with him.
"To me, an emotional affair was worse than a physical one," she explains. "It's funny, I know, because I had placed such an emphasis on sex by not having it before marriage. After I actually had sex, I understood that the emotional part was what mattered. And Johnny and I had that, which seemed far more of a betrayal to my marriage than sex."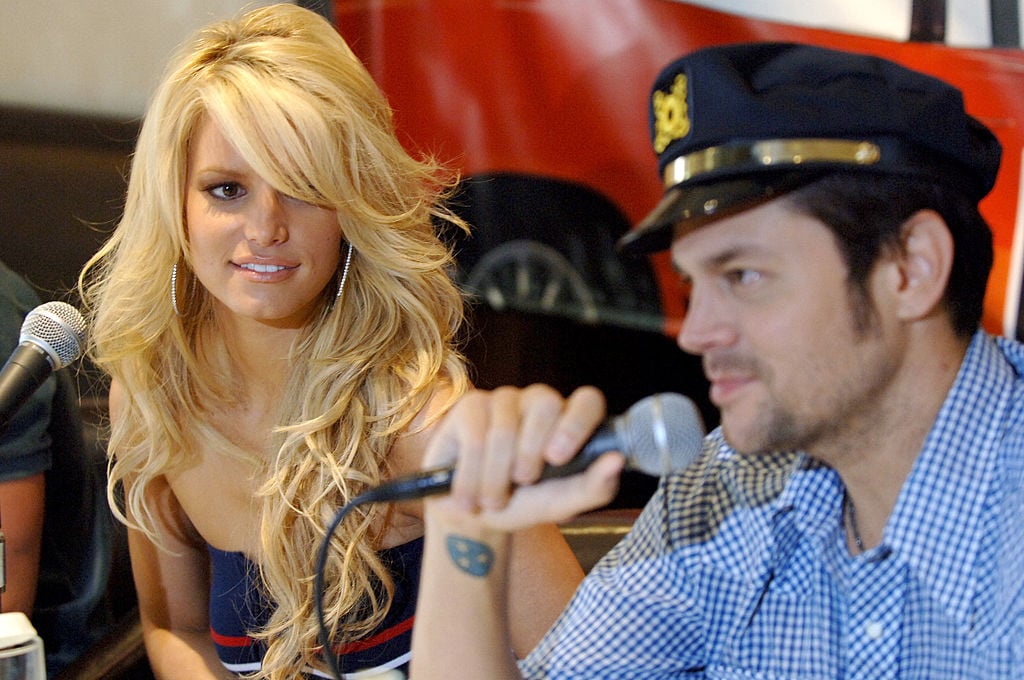 Simpson says she and Knoxville could talk for hours and that she loved his energy.
"I could share the deepest authentic thoughts with him, and he didn't roll his eyes at me," she goes on (via Too Fab). "He actually liked that I was smart and embraced my vulnerabilities. He didn't make fun of me, he laughed with me. He believed in me and made me feel like I could do anything."
She notes that Lachey didn't make her feel the same way, which only fueled her attraction to Knoxville.
Nick Lachey and Jessica Simpson's best friend CaCee Cobb grew suspicious
Even when people gave their relationship the side-eye, Simpson says she continued to flirt with Knoxville. This continued even after production on the 2005 film ended. She claims they would email "flowery love letters back and forth, often at night with Nick passed out in the bed next to [her] — and listen to each other's music suggestions "just to feel like [they] were still together."
Simpson says that she would delete their messages to hide them from her husband. But at some point, she came to her senses and realized what she was doing was wrong.
"I began to realize contact with him was an addiction, and I would make these grand pronouncements that each time was the last time. I was grateful that he had expanded my worldview and made me appreciate so many things about culture, but I needed to walk away. This wasn't a game," she writes.
Jessica Simpson ended things with Johnny Knoxville — and Nick Lachey
In December 2005, Simpson filed for divorce, citing irreconcilable differences. It was granted the following year.
Later, when Knoxville became single, Simpson claims they reconnected. But she says: "It was too late for us."
Both moved on, and Simpson is now happily married to former NFL star Eric Johnson, with whom she shares three children.