Jessica Simpson Apologized to Dolly Parton During a Tribute Performance
Jessica Simpson, a longtime fan of Dolly Parton, was set to honor the singer with a performance at the Kennedy Center Honors. Parton was an honoree in 2006, and Simpson was scheduled to sing "9 to 5," the Tennesse-native's anthem of empowerment. Unfortunately, Simpson forgot the words to the song in the middle of her performance. She apologized for the mistake and ended her performance. Later, Parton checked in to make sure the younger singer was OK.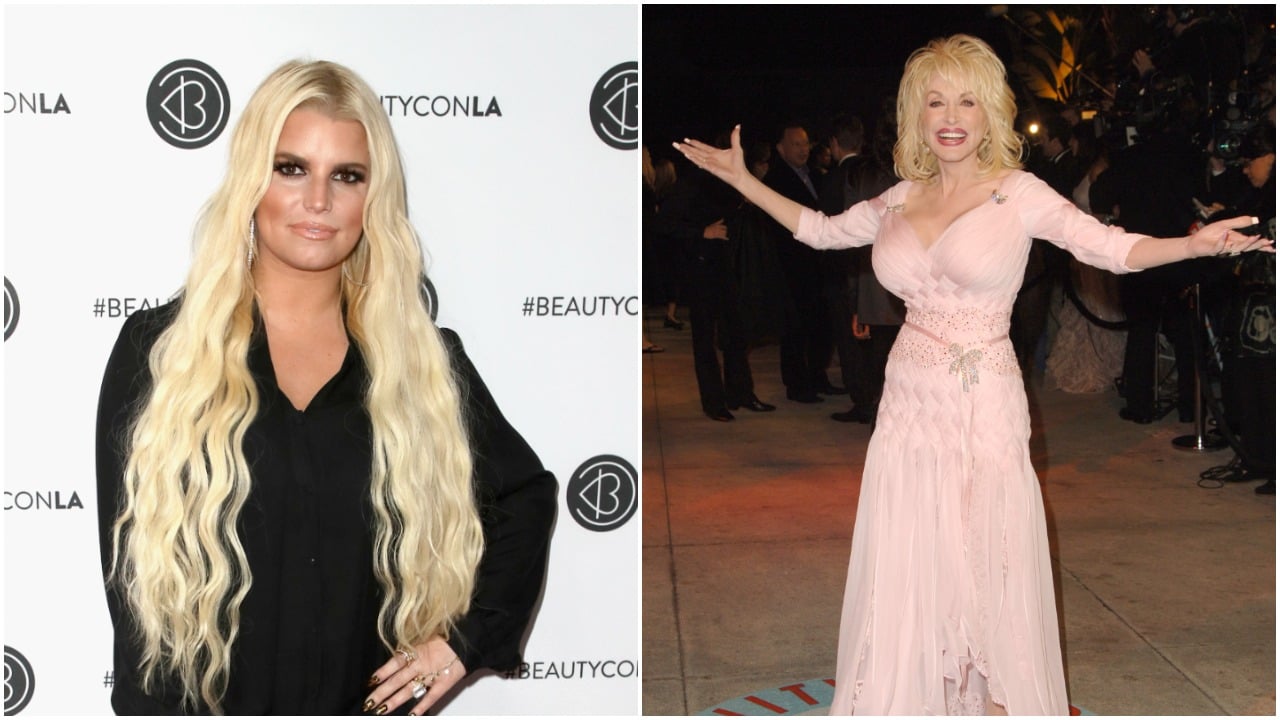 Jessica Simpson is a huge fan of Dolly Parton
Simpson describes Parton as her idol.
"The queen of one-liners, she's the deepest of people, but can find the light in anything to make that depth hilarious," she wrote in her memoir Open Book. "Steel Magnolias is everything to me, and I knew her version of 'I Will Always Love You' before I knew Whitney's."
She explained that she particularly valued Parton's music during her divorce from Nick Lachey.
"I felt closest to her as a fan during my divorce, listening to her song 'Little Sparrow' over and over. It's a song about the fragility of hope, and how it can be crushed by men. Her vocal on that is astonishing, and I bet she did it in one take."
Jessica Simpson apologized to Dolly Parton while onstage during a performance
Simpson had the opportunity to sing "9 to 5" in front of Parton at the Kennedy Center Honors. At the same time, she was dating John Mayer. Just before the day of her performance, Mayer broke up with her. On the day of the ceremony, she began drinking. By the time she was ready to go onstage, Simpson realized that she was drunk.
"I got through the first verse and chorus, and I was gone," she wrote, adding, "I got lost and had no confidence to turn these lyrics into a song. I couldn't understand the melody, the phrasing, or the tempo. And I didn't know how to get back in. I looked out at this bright room. I saw the President, all these dignitaries, and then Dolly. She looked so concerned."
Simpson decided to end her performance.
"'I'm so sorry,' I said, to her and to everyone," she wrote. "'It's an honor to be here, but this song is too good for me. I'm so nervous.'"
The producer asked if she wanted to redo the performance after the show and Simpson agreed. Ultimately, though, she said it was "too sad" to sing to the empty room. Her performance was not a part of the broadcast.
Dolly Parton visited Jessica Simpson after the ceremony
Once the show ended, Simpson heard a knock at her dressing room door.
"It was Dolly. She was wearing a white gown that sparkled, her blonde hair falling around the rainbow medal on her chest. She looked like an angel," Simpson explained. "'Now, I hear you're gonna sing that song again,' she said. 'Before you do, I want you to know I wrote that damn song and I don't even remember the words.'"
She explained that the moment meant everything to her.
"It was a lifeline, her kindness and grace, in that moment," she wrote. "There are people whose cups run over — and yes, I worry I am risking a boob joke here when both Dolly and I are in the frame — but whose cups run over with love and grace. She is one of them. That she took the time to make me feel better on her special night will always mean the world to me."
RELATED: Jessica Simpson Shares Memory From 'Newlyweds' With Nick Lachey