Jessica Simpson Celebrates Turning 40 With 'Throwback' Jeans
Happy birthday, Jessica Simpson! 
July 10, 2020, marks the start of a new decade for the singer and successful entrepreneur. Ahead of turning 40, she took to Instagram to celebrate by … trying on a pair of old jeans. Yes, really! Keep reading to get all the details on Simpson's 40th birthday post.
She tried on a pair of jeans from her 20s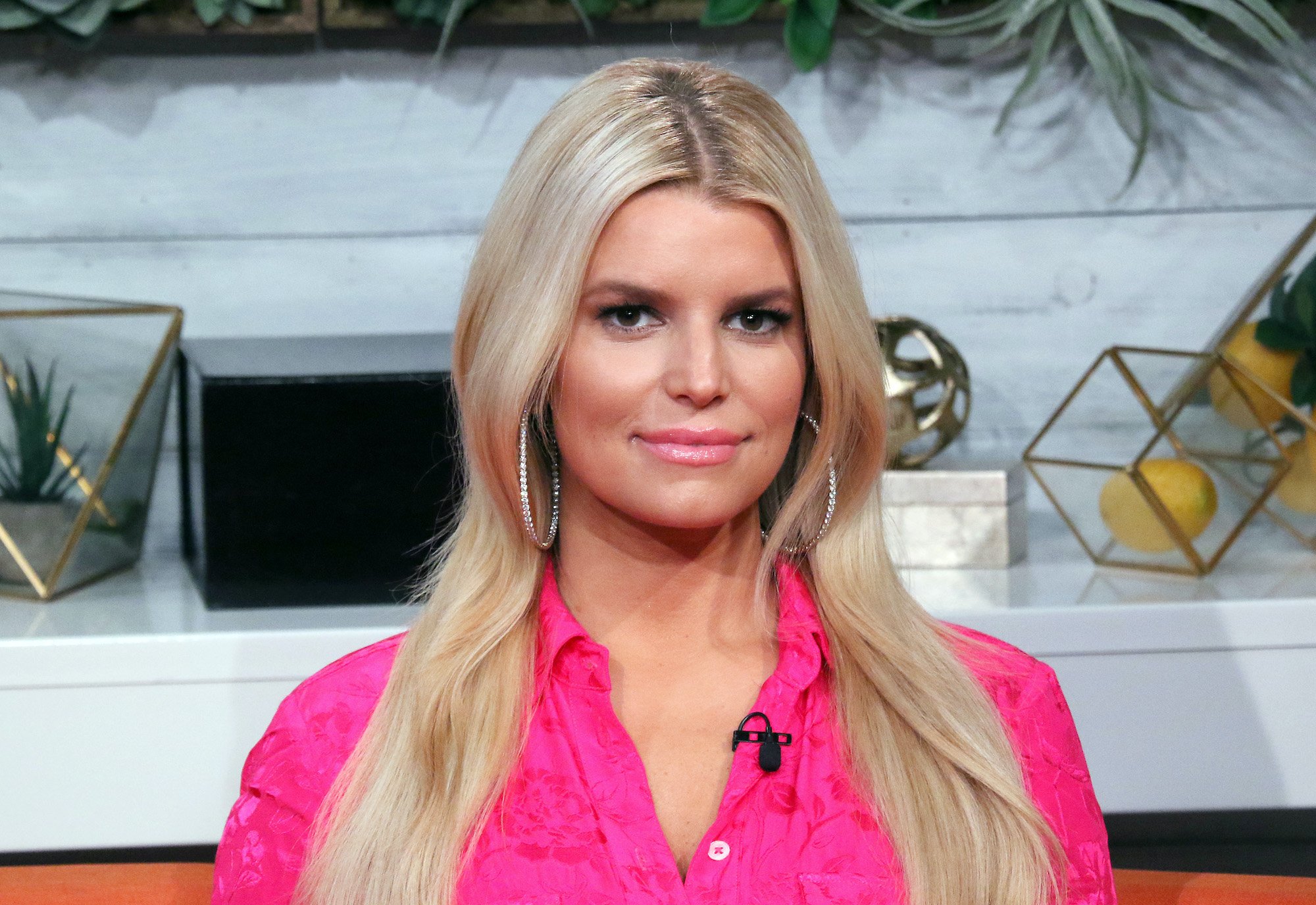 Are 40s the new 20s for Simpson? On July 9, 2020, the day before turning the big 4-0, she took to Instagram to share with her followers that she tried on a pair of "throwback" jeans she'd had since her 20s. What's more, they fit. 
"I have kept these throwback True Religion jeans in my closet for 14 yrs (I'm not exaggerating!)," she wrote in the caption. "I figured that since I'm in the final hours of my 30's I'd give them another try, and hello 40, so nice to meet you 🤸🏼‍♀️🙌🏼🥳."
Jessica Simpson's all about getting her steps in
After welcoming her daughter, Birdie Mae, in March 2019 with husband Eric Johnson, Simpson focused on overhauling her lifestyle but in small, manageable ways.
According to TODAY, the mother of three worked with her longtime trainer, Harvey Pasternak, to ease back into physical activity. It started with walking 6,000 steps a day then gradually increasing to 14,000. 
In addition to working out with Pasternak three days a week, much of Simpson's focus is outside of the gym. She's all about getting enough sleep and eating lots of fruits and vegetables while still indulging from time to time. 
By September 2019, Simpson had lost 100 pounds. She celebrated with an Instagram post saying she had once "tipped the scales at 240."
She wants her daughters to 'love' themselves and their bodies
Starting out in the entertainment industry as a teenager, much of Simpson's life has played out in the public eye. And that includes changes to her body. 
In her 2020 memoir, Open Book, Simpson recalled meeting a music executive who reportedly told her he'd only sign her if she changed her appearance by losing weight. She took diet pills — something she'd do for the next 20 years — and adopted a restrictive diet but also began to criticize herself about her body. 
Fast-forward to 2020 and Simpson wants to make sure her daughters feel comfortable in their bodies. She wrote in her book that her daughter, Maxwell, once told her bread makes a person "fat."
The comment served as a "wake-up call" to Simpson who responded by putting "extra butter" on Maxwell's bread and teaching her about body image.
"She already has this world to grow up in, and I want her to feel safe enough to love herself and the body that God gave her," Simpson wrote in her book.