Jessica Simpson Celebrates Wearing a Bikini By Revealing Secret to Losing 100 Pounds
Jessica Simpson has been candid about her struggles with her body image. She's said that pregnancy took its toll on her body. Since losing weight, she's spoken about her weight loss journey.
Jessica Simpson is a proud mother of three, but she doesn't shy away from speaking about the harsh realities of the impact pregnancy weight has on many women. In her case, she gained 100 lbs and found it hard to shed it post-birth. Since losing weight, she's sharing her weight loss secrets in hopes of helping others.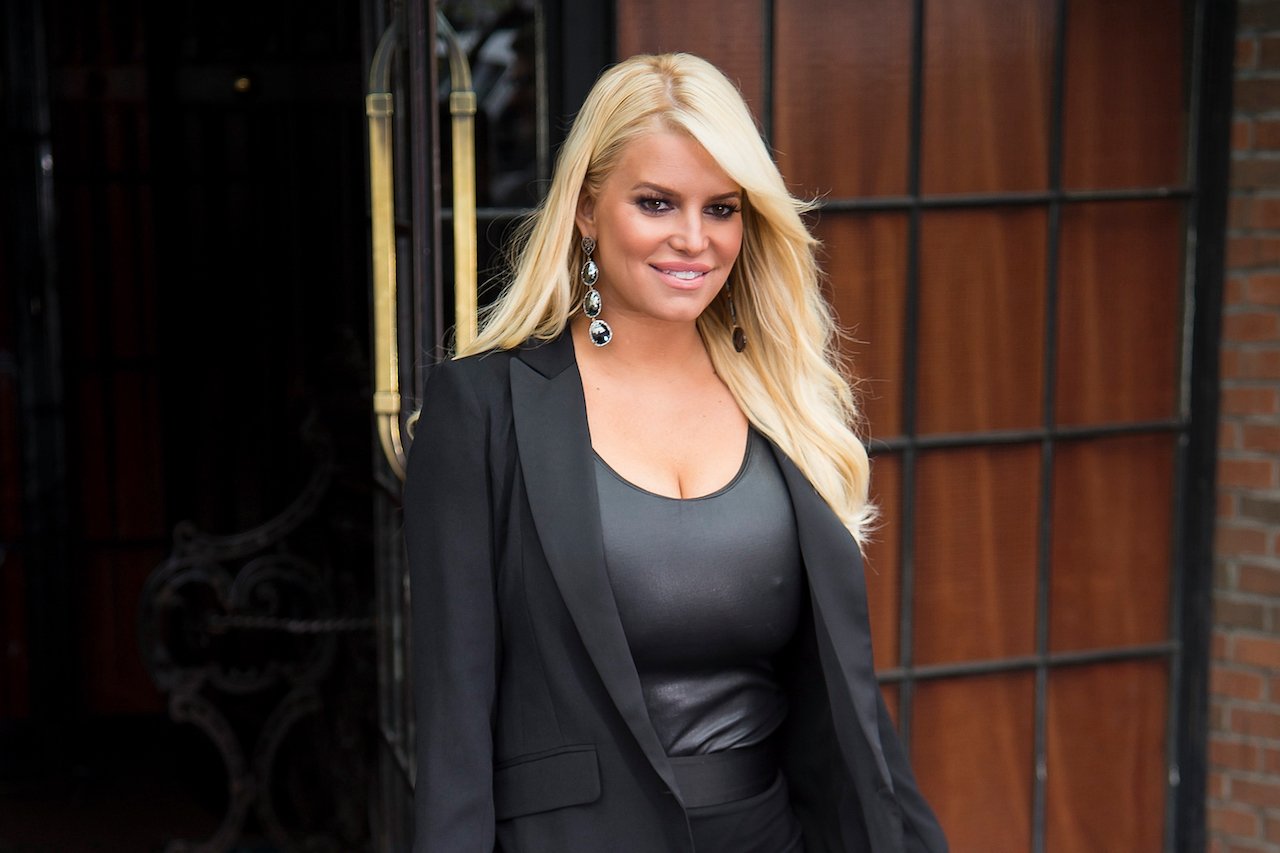 She says the secret to losing 100 lbs was staying patient and determined
Simpson has shown off her weight loss before but never in a swimsuit. She recently showed off her body in a bikini in an Instagram post. "I have gained and lost 100lbs 3x so I never thought this moment could or would happen, but I'm finally spring breakin' wearin' a BIKINI!!!!!!" she captioned the post. "Hard work Determination Self Love." During a recent appearance on The Real, Jeannie Mai asked the fashion powerhouse the secret to her weight loss journey.
"I call it determined patience. I believe in setting small goals for yourself, because in my life and how I've done it, there's easy ways to throw in the towel and just feel like it's impossible," she said. "So, the small goals for me are what helped me achieve the main goal," adding that "being in a bikini was never my main goal."
Seeing the results in her bikini brought about emotions of joy and pride for the singer. "I literally brought bathing suits on that trip without trying on a bikini, because I thought I was just going to be in a one-piece. When I put that two-piece on, I got super emotional, and I was like, 'I did this, it happened,'" she added. "So, it was just like in the moment and I wanted to share it with everyone because I was very proud of myself for doing what at times felt completely impossible."
The 'Dukes of Hazzard' star has been open about her insecurities related to her body image
Unlike many of the pop princesses of her day, Simpson was considered to be curvier. Formerly managed by her father, she even had to redirect her dream of being a Christian singer as a teenager because she was told her body type was too sexy. 
In a 2011 interview with Lucky Magazine, Simpson spoke about coming to terms with being curvy. "I got so much scrutiny for putting on extra pounds, but I think that the decision not to make myself anorexic was actually great for branding," she said at the time. "Because when you're really, really skinny, not everybody can relate to you."
Her most recent weight loss came after she gained 100 pounds while pregnant with her third child
The former reality star relishes in pregnancy and finds it beautiful, but she's admitted that putting on the weight during the pregnancy and trying to shed it afterward was difficult. It was even more difficult for her after her third pregnancy with her daughter, Birdie.
She told People Magazine in September 2019 that she could not believe how much weight she gained the last go around. "I didn't expect to gain as much weight with my third," she admitted. "I thought I'd learned my lesson, but apparently, that's just the way God made me, very hungry and pregnant."
Changing her diet and sticking to a workout routine aided in her weight loss. She grew a love of cauliflower and incorporated lots of walking.