Jessica Simpson May Have Told a Big Lie About Justin Timberlake
Hollywood is full of "he said, she said" stories that can neither be proven nor disproved. Jessica Simpson recently found herself in the middle of one drama when she made a claim about Justin Timberlake. The two of them go way back, and Simpson shared that Timberlake once did something that was rather unsightly in front of her. However, this could actually have all been a big lie on Simpson's part. Read on below to find out what happened between these two stars.
How Jessica Simpson became famous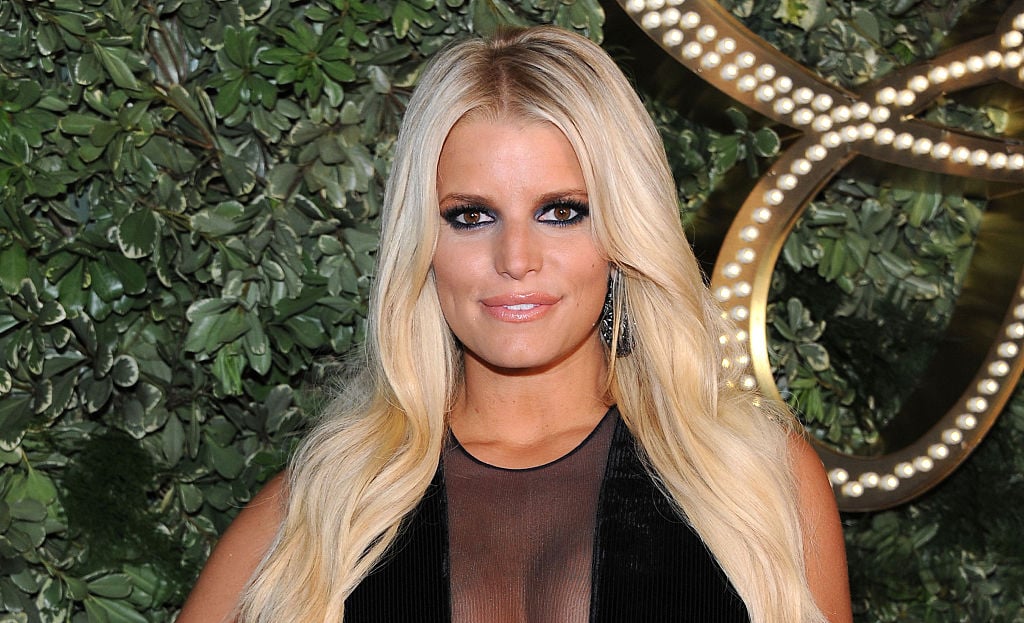 Simpson rose to fame in the late 1990s as a young pop star with an innocent image. She had moderate success after releasing hit songs like "I Wanna Love You Forever," "I Think I'm in Love with You," and "With You."
Throughout the years, Simpson also attracted a lot of attention for her personal life. She married 98 Degrees member Nick Lachey in 2002, and the pair starred in the popular reality show Newlyweds: Nick and Jessica. Although the series brought both Simpson and Lachey a lot of popularity, they ended up divorcing in 2005.
Since then, Simpson has been releasing more music, running a fashion empire, and focusing on her second marriage with former football player Eric Johnson.
Jessica Simpson recently released a tell-all memoir
Simpson has been in the public eye for a very long time now, and she recently decided to release a memoir to share with fans a number of stories from her time in the spotlight.
In an interview with The View, Simpson revealed that she wanted to write and release the memoir as a way to "own my truth."
"My fame started a lot with a reality series and letting people into my life to really know me," Simpson said. "[Writing the memoir] was a very healing process for me. I really just feel like I championed my way through a lot of fear and self-doubt, and really, it was my own words that ended up inspiring me and giving me the courage to share with everybody that I'm human just like you. I've gone through things that a lot of people go through."
Called Open Book, the memoir recounts things like the sexual abuse experience she had as a kid, her failed marriage to Lachey, her affair with Johnny Knoxville while being married to Lachey, her tumultuous relationship with John Mayer, her dependency on alcohol, and much more.
Jessica Simpson claimed that Justin Timberlake had a bet with Ryan Gosling about her
Simpson has been appearing on many shows to promote Open Book, and during a visit to Jimmy Kimmel Live, Simpson talked about something that happened between her and Timberlake.
Simpson and Timberlake first met back in the 1990's when Simpson was auditioning for The Mickey Mouse Club. She did not get in, but she and Timberlake continued to see each other over the next several years.
"Throughout life, we all found our way back to each other in ways," Simpson said. "We were all in the same circuit. And I knew Justin Timberlake very well."
After Simpson and Lachey divorced, Timberlake also happened to break up with his then-partner. Simpson and Timberlake decided to meet up, and the two of them ended up having a "nostalgic kiss."
However, after they kissed, Simpson claimed that Timberlake took out his phone and typed a text to somebody. She later found out that he had a bet with former Mickey Mouse Club castmate Ryan Gosling to see who could kiss Simpson first.
"So he texted Ryan and said he won the bet," Simpson shared.
A source denies Jessica Simpson's story
Simpson's story has been making waves in Hollywood, but a source allegedly told Page Six that it is not true.
"It did not happen," the insider said. "It's a cute story, but she's selling a book using a story that didn't happen. Who would even remember to text about a bet from 1993?"