Jessica Simpson or Nick Lachey: Who Had the Higher Net Worth When They Were Married?
Jessica Simpson and Nick Lachey did not sign a prenup before they got married. So who had the higher net worth and had to pay up in their divorce settlement?
Jessica Simpson is opening up about her divorce from Nick Lachey. Simpson and the 98 Degrees member wed in 2002 and became pop music's golden couple. But the "I Wanna Love You Forever" artist has revealed that they weren't the perfect couple everyone thought they were.
Here's more on what the singer-turned-fashion-mogul said about that in her memoir Open Book. Plus, who had the higher net worth when they were married and was forced to shell out millions because they didn't have a prenuptial agreement.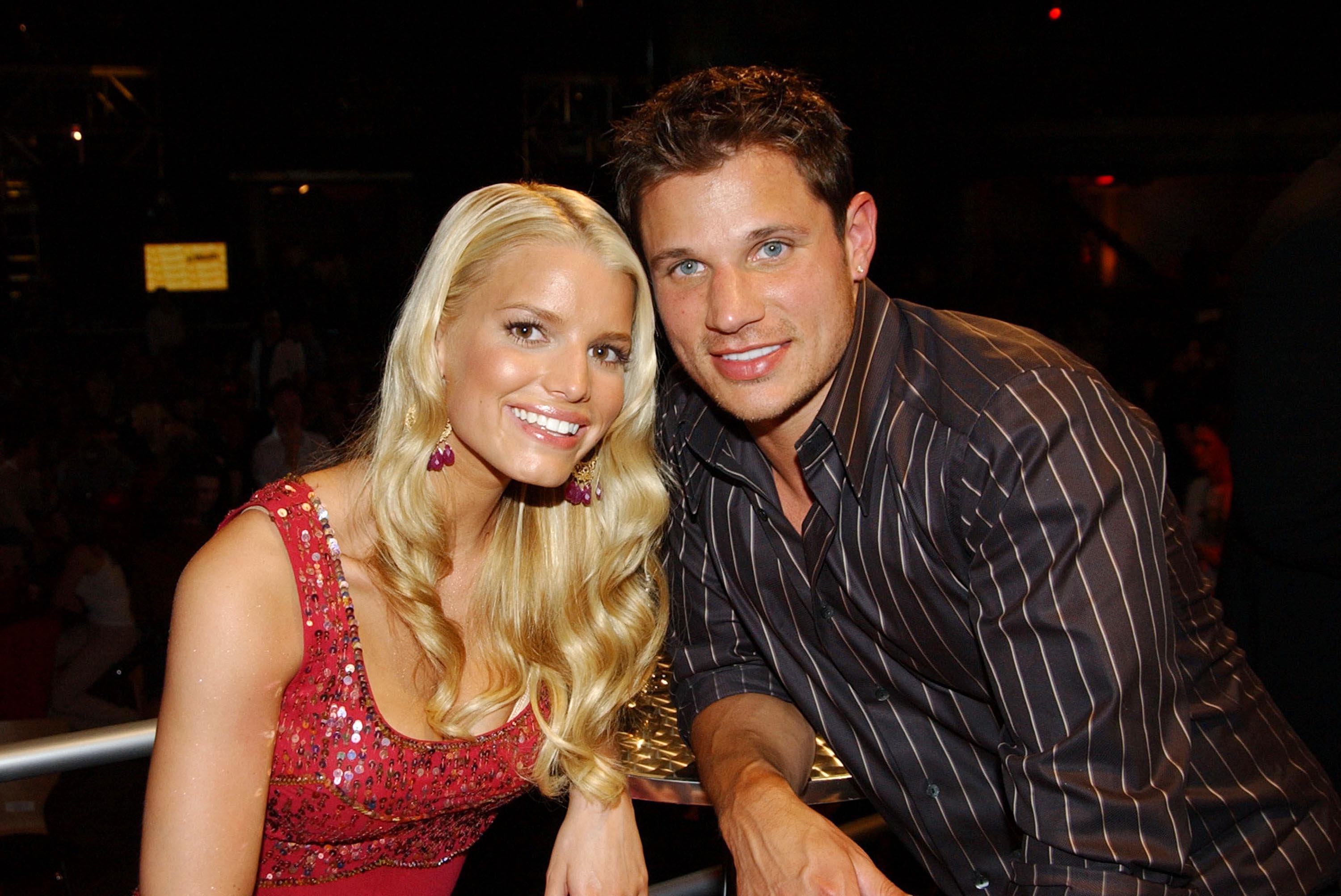 Simpson revealed one of the reasons they got divorced
After saying "I do," Simpson and Lachey starred on the MTV reality show Newlyweds from 2003 to 2005. On the show, Lachey stated that he and Simpson didn't know a whole lot about each other before getting hitched which was apparent to viewers. During the final season of Newlyweds, rumors swirled that the pair were headed for a separation.
"With Nick, I was 22 years old when we got married… Once I started to get endorsement deals that were separate from him, there was a little bit of tension," the designer previously told Entertainment Tonight. "[The press] put us as a trophy couple that we actually weren't."
In 2006, they decided to end their marriage.
In one diary entry from her book, Simpson admitted that she was hurt when she found out her ex moved on shortly after their divorce, writing: "So, Nick, you're with another already? Seems that you forgot the love you spoke to me. I'm saddened beyond belief. Alone in the dark, with no one to call my own."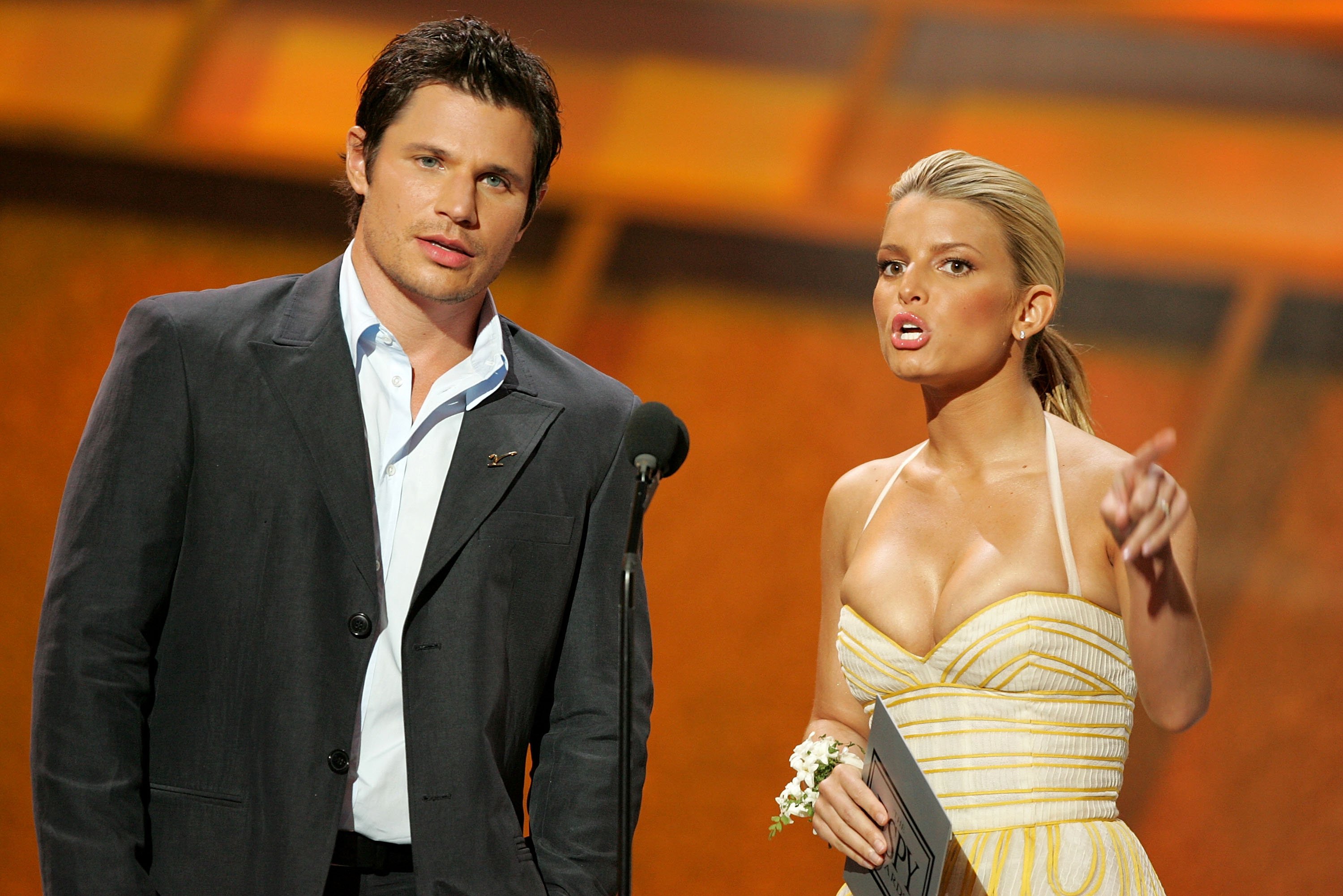 Who had the higher net worth when they were married?
The two never signed a prenup and during an appearance on Dr. Oz, Simpson said the reason for that was because she thought "We're going to be together for the rest of our lives. We're saying our vows to God and in front of all of our family and friends. Like, this [is] never gonna end."
However, she regretted that decision. 
"I wish I would have signed a prenup," she told the show host (per Distractify). "And that's the funny thing is that Nick wanted me to sign a prenup, but I was, like, so offended."
When they were married Simpson was worth $35 million and Lachey was worth $5 million. He's rumored to have received $10 million in assets per their settlement.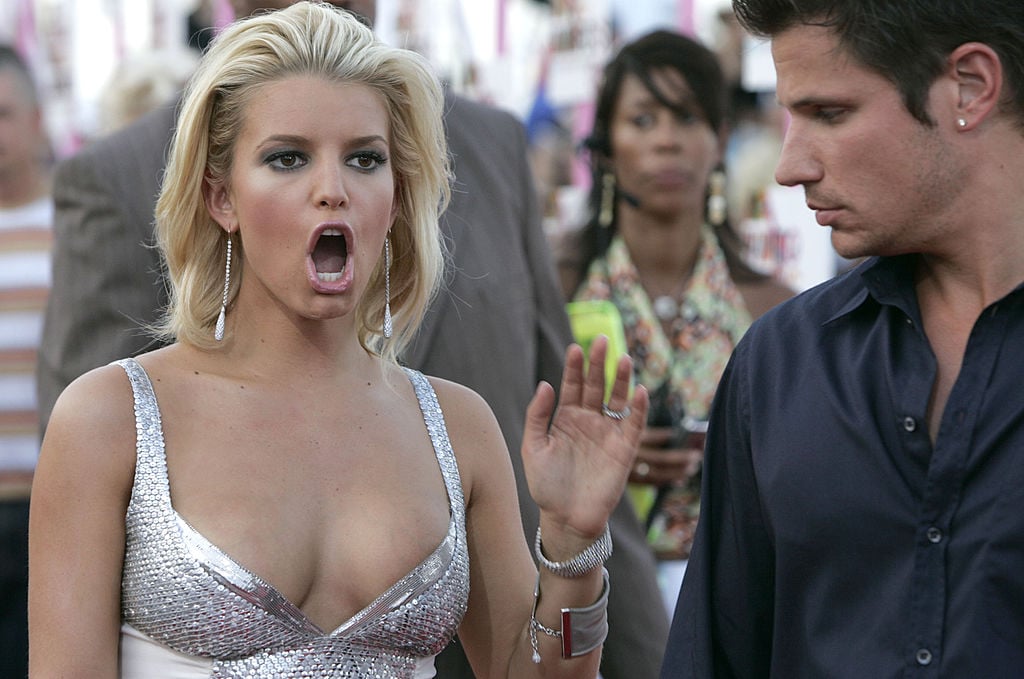 Who has the higher net worth today?
These days Simpson still has Lachey beat in terms of net worth.
Aside from his singing career, Lachey has branched out into TV doing some acting and hosting. Celebrity Net Worth noted that he has a net worth of about $25 million. Today, he's is married to Vanessa Lachey (nee Minnillo) and they have three children Camden, Brooklyn, and Phoenix.
Simpson has earned her money not only from singing and acting but also from her line of beauty products, handbags, lingerie, shoes, and boots. Her collection has generated over $1 billion in gross sales to date. Celebrity Net Worth estimates her net worth to be around $200 million. Simpson is also remarried with children. She and former NFL player Eric Johnson tied the knot in 2014 and they have three kids Maxwell, Ace, and Birdie.