Jessica Simpson Once Called Her Relationship With Nick Lachey 'Scary'
Jessica Simpson and Nick Lachey were the "it" couple of the early 2000s. Their MTV reality series, Newlyweds, highlighted all their most romantic moments as a pair. Yet as the series progressed (as well as their marriage), things started to become tumultuous. And at one point, their marriage was so bad that Simpson called it "scary." Keep reading to find out why.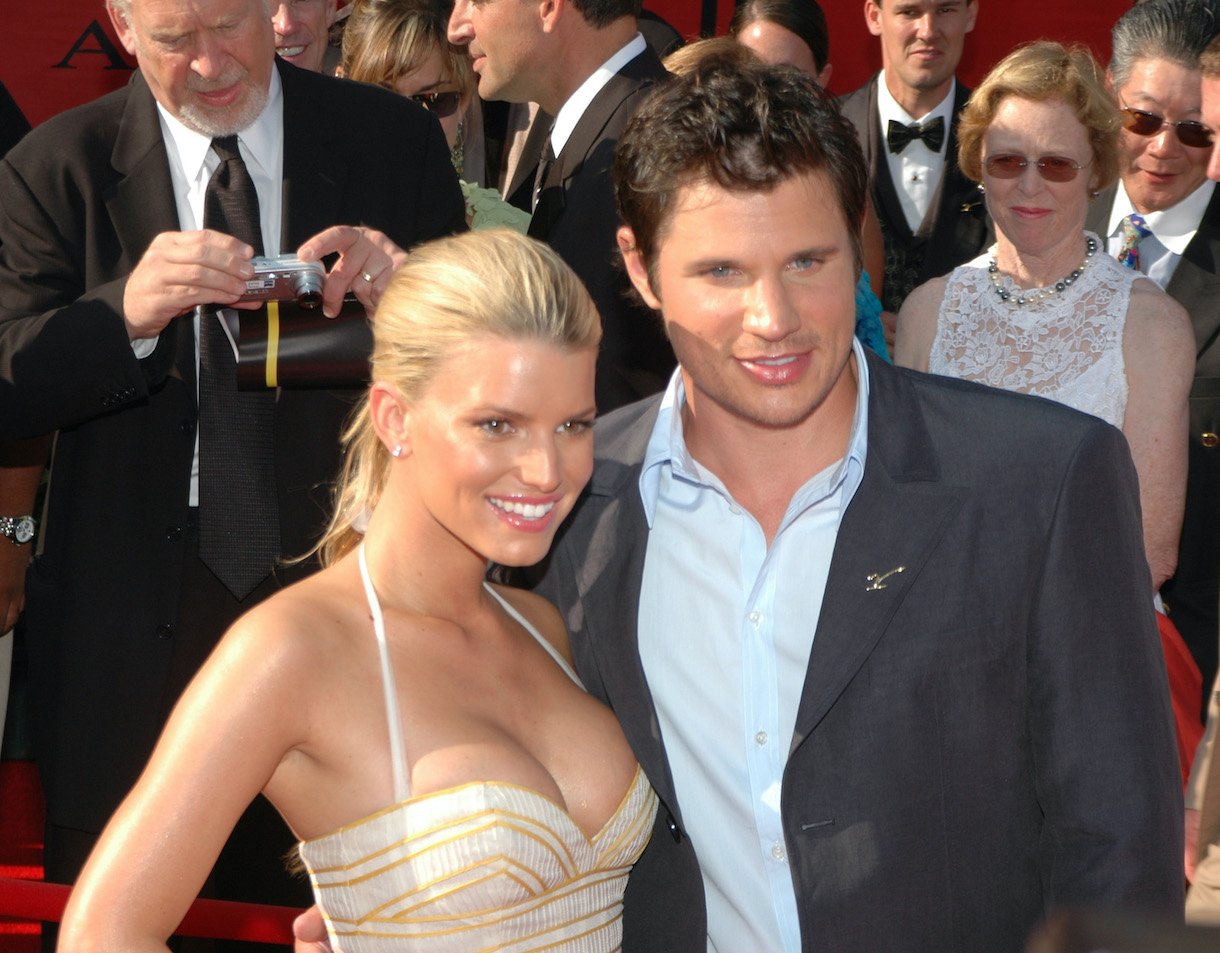 When did Jessica Simpson and Nick Lachey meet?
Simpson and Lachey first met in 1998 while attending a Christmas parade. Their manager introduced them to each other, and it was love at first sight for both celebrities. According to Simpson's memoir, Open Book, she knew at once that he was "the one."
Meanwhile, according to the former 98 degrees member, he told his bandmates, "I'm gonna marry that girl one day."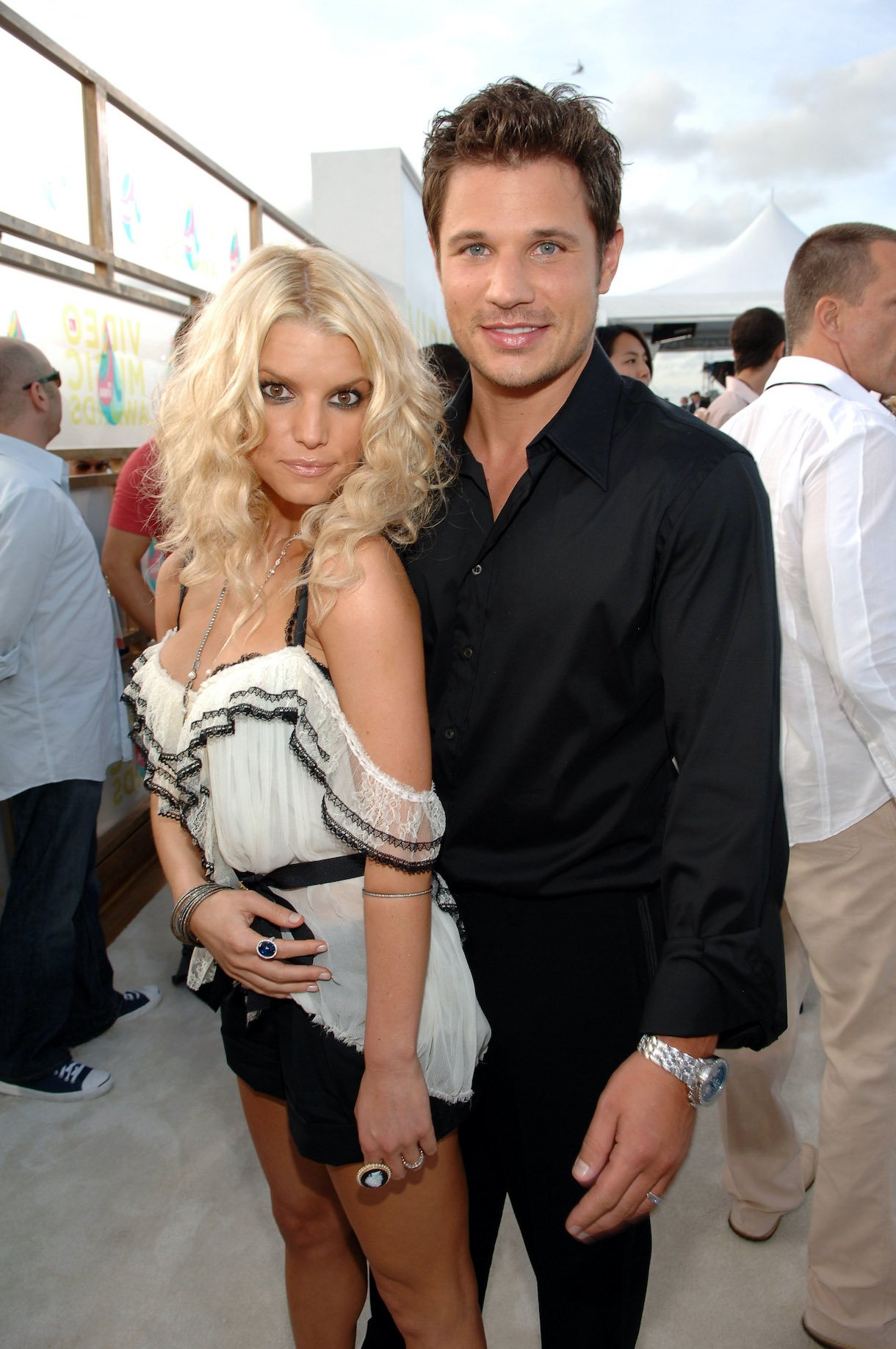 And although the two fell instantly in love, there were several complications in their relationship. One of the biggest problems was their age difference. Simpson was eighteen when they met, while Lachey was twenty-four. And because of their age gap, they were in two totally different places in life. Lachey was looking to settle down and get married, while Simpson was just starting her career. Still, the pop star was so in love with the boy band member that she was willing to marry Lachey before she felt ready. (The two tied the knot as soon as Simpson turned 21.)
Why did Jessica Simpson and Nick Lachey break up?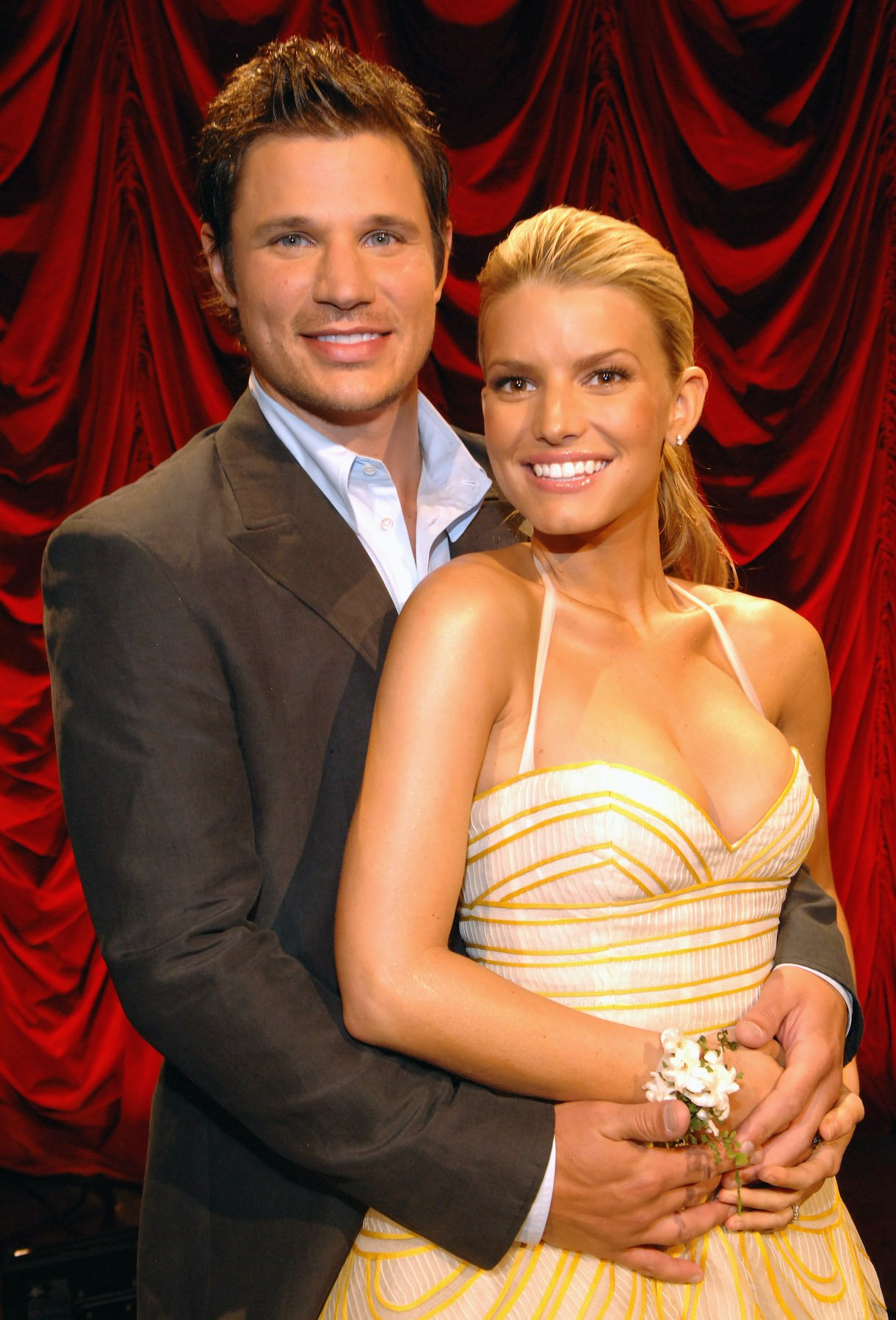 RELATED: Was Nick Lachey Jealous of Jessica Simpson's Fame?
According to Simpson's memoir, her father was devastated that his daughter was getting married so young. He started sobbing while walking her down the aisle for all the wrong reasons. He even told her right before the wedding that she didn't have to go through with it.
Yet despite her father's disapproval, Simpson married Lachey. Still, a part of her couldn't help but wonder whether her father was right- was she making a huge mistake by marrying Lachey at such a young age?
It turns out her old man was right. As Simpson explains in her memoir, Lachey fell in love with the wide-eyed teenage version of herself. Yet as she grew and evolved into a more mature woman, he slowly fell out of love with her. He wanted Simpson to remain naive and love-struck for the rest of their lives together.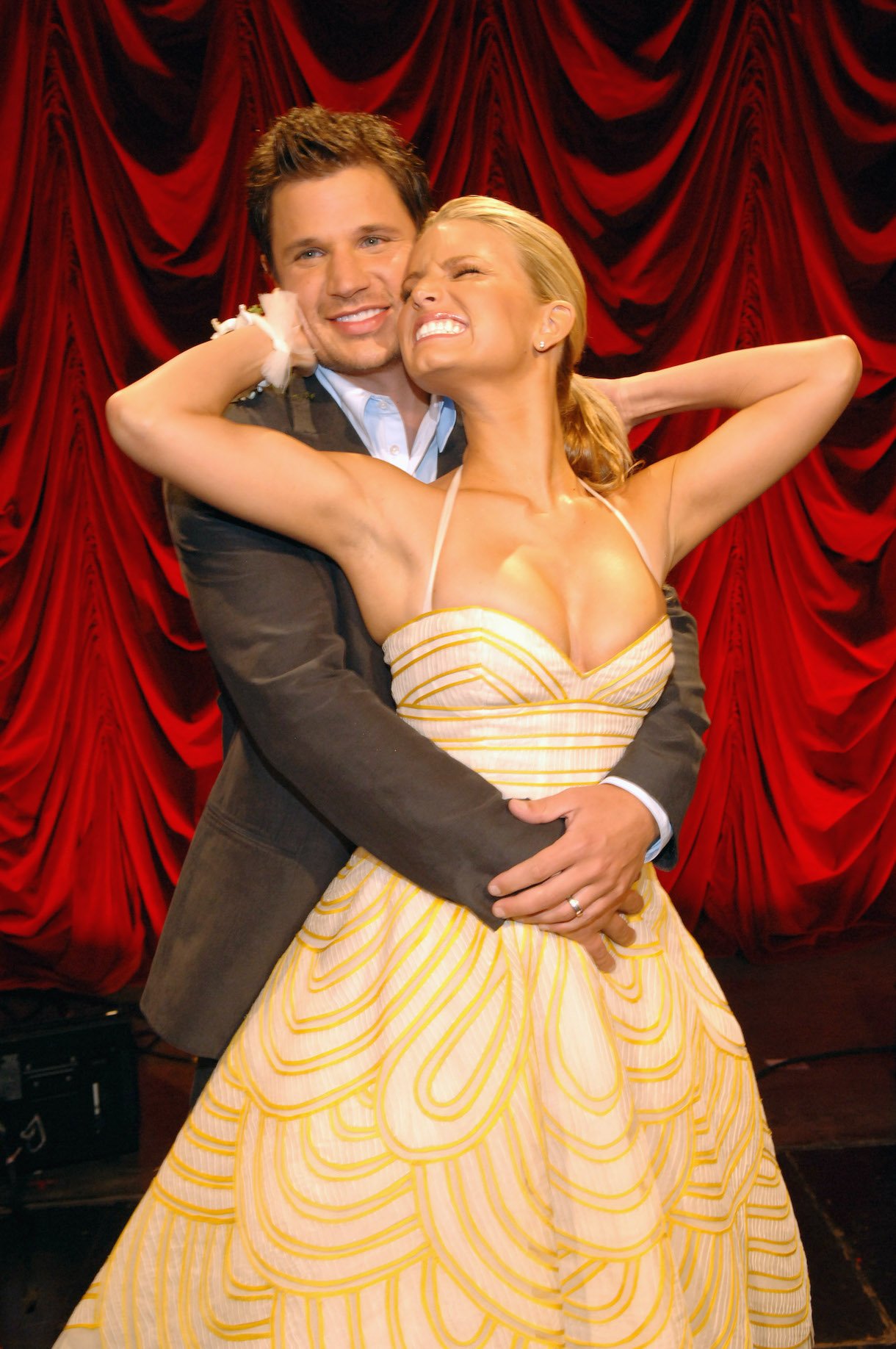 Yet, unfortunately for Lachey, the pop star stopped relying on him for approval once her career began to soar. This dynamic created severe tension in their relationship.
"Nick wanted somebody who could make him feel like I did when I was nineteen years old, fawning all over him," she writes. "I don't think he understood how to have the kind of relationship where I didn't need him to tell me what to do. It was not a happy time for us."
Jessica Simpson called her relationship with Nick Lachey 'scary'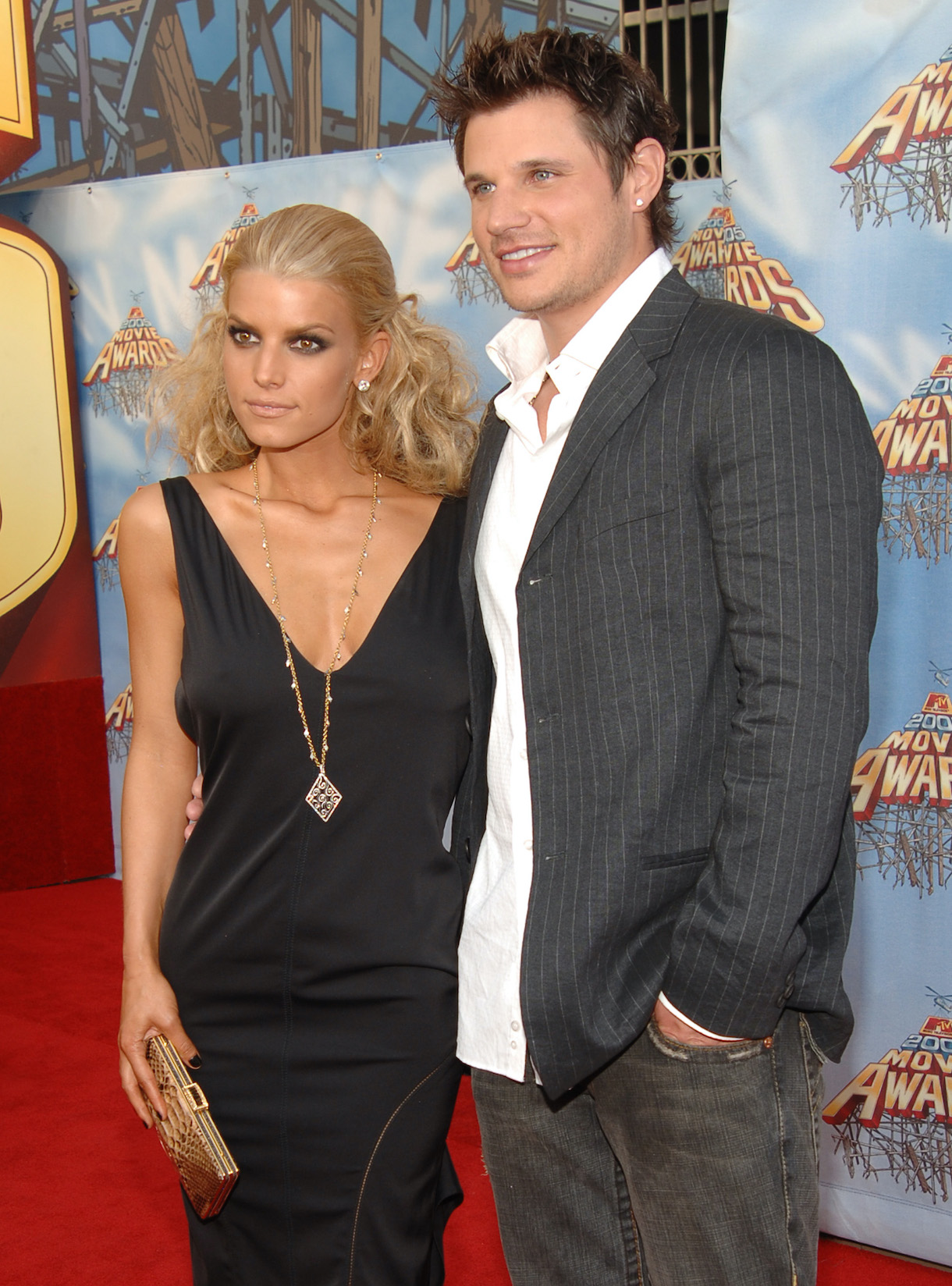 As Simpson reveals in her memoir, her marriage to Lachey wasn't as picture-perfect as Newlyweds made it out to be. Throughout their relationship, they began to avoid each other more and more to the point where they practically became strangers. And because they were like ghosts in each other's lives, Simpson suggested they go to marriage counseling. Yet when the singer scheduled a meeting, Lachey refused to show up. As a result of his lack of interest, Simpson referred to their relationship as "scary."