Jessica Simpson Reveals Her Biggest Regret About 'Newlyweds'
Newlyweds is considered one of the most iconic reality TV shows of the early 2000s. Starring Jessica Simpson and Nick Lachey, the show followed the stars as they navigated life and love as a newly-married couple.
There were a lot of ups, downs, and truly bizarre moments (anyone remember that whole Chicken Of The Sea flub?), but throughout it all, it was clear that they had a deep love for each other.
The show went off the air in 2005 around the time Simpson and Lachey parted ways. The "Irresistible" singer reflected on those days in a recent interview and revealed that she has one big regret about the show.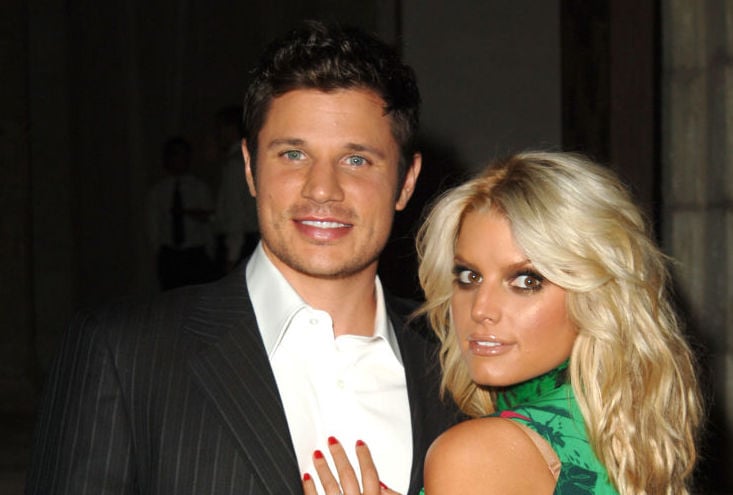 Jessica Simpson's relationship with Nick Lachey and the creation of 'Newlyweds'
Simpson and Lachey began dating a few weeks after they met at a Christmas parade in 1998. The pair got engaged in February 2002 before marrying in a lavish ceremony that October.
Newlyweds debuted on MTV in 2003 when Simpson was just 22. She said in a March interview on On Air With Ryan Seacrest that her dad and manager encouraged her to do the show so fans could get to know her better.
"My dad was like, 'I really want people to understand you and know that you're human because if they get to hang out with you while you're on the couch, they'll really understand who you are,'" she explained.
'Newlyweds' had a short run
The show gave fans a front-row seat to Simpson's life and romance with Lachey. But it also exposed the couple's problems. By the third and final season, rumors were swirling that they were on the verge of divorce.
"You could feel there was tension between the two of them," Newlyweds producer Sue Kolinsky told Complex in regards to filming season 3. "They were very different people. He was a blue-collar guy—he did a lot of things himself, like he and his brother would build things. He was frugal, and she had excessive taste. In the end, they weren't suited for each other. The only thing they really had in common was their music."
Simpson went on to file for divorce in December 2005, citing irreconcilable differences. It was granted the following year.
Jessica Simpson reveals her one regret about the show
Regardless of how things turned out, Simpson told Ryan Seacrest in the aforementioned interview that she still has a lot of love for the series.
"It's been the most empowering thing I could possibly do," she said. "I do believe that doing Newlyweds is what made people … it's what launched my brand."
"I would go back and do it all over again," Simpson, 39, continued. "It's never something I wouldn't do again."
But she admitted that there's one thing she might have changed about the series.
"I just maybe wouldn't have done a third season," Simpson said.
While she suggested that she would do the show again if she could go back in time, Simpson had no interest in another series after she met her now-husband Eric Johnson, whom she married in 2014.
"The moment I met Eric, I was like, 'OK, these people can not come back to me,' because I've let these doors open way too many times and it's been so destructive," Simpson added. "Once I met Eric, I truly changed everything."
She and Johnson generally live a private life with their three kids: Maxwell, Ace, and Birdie. The couple will celebrate their 10th anniversary in May.
Simpson details all of this and more in her new memoir Open Book, which is on shelves now.
Read more: Jessica Simpson Reveals the Real Reason She Divorced Nick Lachey