Jessica Simpson Says This Music Industry Icon Told Her To Lose Weight
Fashion designer Jessica Simpson is revealing some very personal struggles in her upcoming memoir. Describing what led her to drug and alcohol addiction, Simpson holds nothing back when giving readers an inside look at her inner turmoil.
The singer and former reality star also details her battle with self-image, recalling a time when she was told by one of the music industry's top brass that she needed to lose weight.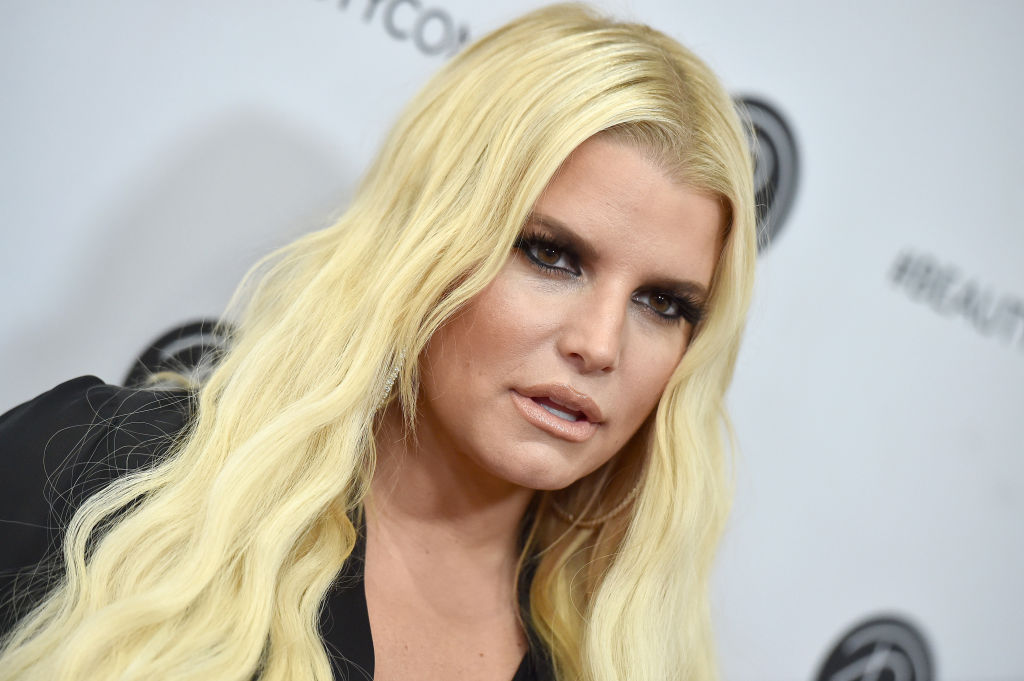 'Open Book' … literally
Simpson was offered a book deal five years ago to write about living your best life, but wasn't able to commit to the project. "I didn't feel comfortable talking about myself in a way that wasn't honest," Simpson told People. "I'm a horrible liar."
In her new memoir "Open Book," which is set to be released next month, Simpson shares her experiences of sexual abuse as a child that started at 6 years old "when I shared a bed with the daughter of a family friend," she writes. "It would start with tickling my back and then go into things that were extremely uncomfortable."
With early fame and marriage (to first husband Nick Lachey), Simpson turned to drugs and alcohol to counter the anxiety she dealt with due to her past. After hitting bottom in 2017, Simpson knew she had to change and get her life together. "I need to stop. Something's got to stop," she told her friends. "And if it's the alcohol that's doing this, and making things worse, then I quit." She's been sober ever since.
Another source of stress the Newlyweds: Nick and Jessica star shares in the book was from a focus on her outward appearance, with one music star maker telling her she had to drop some pounds.
Meeting Mottola
When Simpson was trying to start her singing career, she met then-Sony Music Entertainment exec Tommy Mottola at just 17 years old. The record mogul had helped catapult the careers of Mariah Carey (to whom he was married for five years), Jennifer Lopez, and Celine Dion. She writes that he "wanted to sign me… And then he said, 'You gotta lose 15 pounds.'"
According to Yahoo! Celebrity, Simpson hadn't even graduated high school yet and was surprised by Mottola's directive. "What? I was five-foot-three and weighed 118," she remembered thinking, but Mottola told her, "That's what it will take to be Jessica Simpson."
In an interview with Vanity Fair in 2009, Mottola shared why he thought Simpson could be the next top artist. "She had a great little look and a great attitude, a fresh new face, and something a bit different than Britney [Spears] and all of them," he said. "She could actually sing."
Distorted self-image
Wanting to please Mottola, she said she "immediately went on a strict diet, and started taking diet pills, which I would do for the next 20 years." Though she hit her weight-loss goal at the time, Simpson was starving herself which wreaked havoc on her self-image.
"I started to hear voices when I was alone at night, waiting for the sleeping pill to kick in: 'Do more sit-ups, fat ass,'" she revealed. "By the time we got to the release of my second album's first single, 'Irresistible,' I was down to 103 pounds. Everyone went on about how great I looked, but I couldn't enjoy it because I was so freaking hungry."
Through hard work and the help of friends, family, and therapy, Simpson has been able to heal from her past hurtful experiences and now dedicates her life to wholeness. "It's been a long hard deep emotional journey, one that I've come through the other side with pure happiness and fulfillment and acceptance of myself," Simpson explained, adding that she hopes her story will help others. "I've used my pain and turned it into something that can be beautiful and hopefully inspiring to people."
"Open Book" is scheduled for release on February 4, 2020.