Jessica Walter Thought Her Career Was Slowing Down Before Being Cast in 'Arrested Development'
Though Jessica Walter had an impressive acting resume in her lifetime, one of her most iconic roles is undoubtedly Lucille Bluth on the hit comedy series, Arrested Development. Walter's portrayal of the Bluth matriarch was as hilarious as it was memorable. In fact, her character is constantly quoted and her performance on the show has gifted the world with many memorable memes and gifs.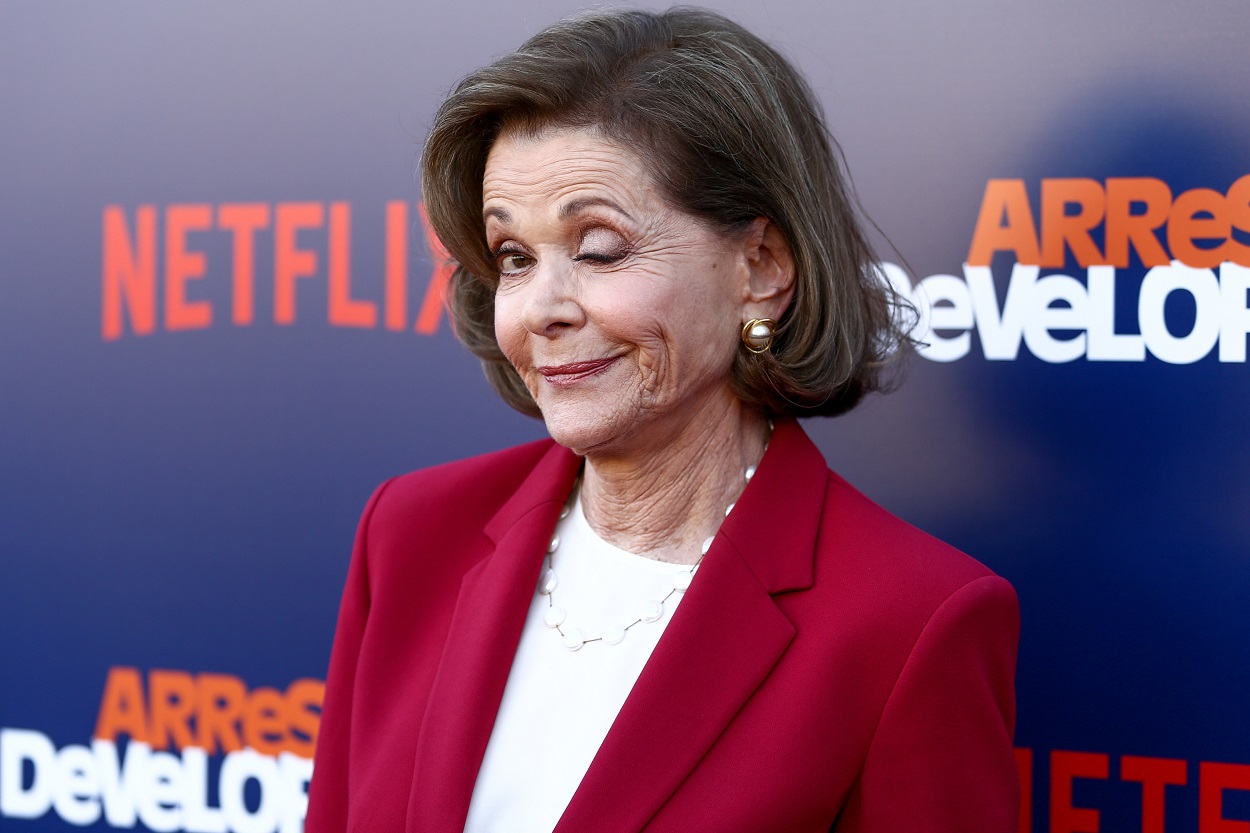 Funnily enough, Walter felt as if her career could possibly be slowing down before she booked one of her most memorable roles. The talented actor was 62 when she was cast in Arrested Development and she was struggling to find roles that she was interested in playing. As many actresses have pointed out, Hollywood isn't exactly known for being gratuitous with dynamic roles for women after they reach a certain age.
Jessica Walter was underwhelmed with characters prior to discovering Lucille Bluth
While Walter had been offered a pilot for another TV show the same year she was cast as Lucille, she ultimately made the wise decision to turn it down because she found the role underwhelming. In a 2018 interview with NPR, Walter recalled talking to her agent about knowing there were better roles out there for her.
"I said to my agent, I know there's something better out there for me," Walter recalled in the interview. Even though Walter felt that her career might be slowing down because of the lack of interesting parts, she opted not to panic about it and, fortunately, the script for Arrested Development eventually found its way to her.
'Arrested Development' changed everything for the actor
"You know, I didn't panic about it," Walter recalled. "But there was a period from about 60 to 62, when I thought… things are not looking good. And then, oh no, there came that wonderful role!" Enamored with the script for Arrested Development, Walter sent in a self-tape of her version of Lucille. The casting directors like her choices so much that they immediately requested that she make the trip for an in-person callback.
"I auditioned on tape in New York, and they liked me so much they flew me out the next day," Walter recalled. As fate would have it, Will Arnett and Tony Hale were also auditioning for their respective roles, G.O.B. and Buster Bluth. After seeing what the three actors could bring to the characters, all three of them were cast in Arrested Development.
Walter went on to star in many more movies and TV shows following 'Arrested Development'
It's pretty incredible that Walter landed such a big role at a time when she felt that her career might be slowing down. Following the success of Arrested Development, she went on to star in plenty of other memorable roles like Mallory Archer in Archer. The actor contributed a great deal to the world of entertainment and comedy and we're sure she will be remembered for her colorful characters.