Jesy Nelson Had 'No Insecurities' Before Joining Little Mix
Jesy Nelson is finally opening up about her decision to leave Little Mix. The singer shares that being in the band was damaging to her mental health.
When Jesy Nelson announced that she was permanently leaving Little Mix, fans of the popular girl band were shocked and devastated. Formed back in 2011 after Nelson, Jade Thirlwall, Perrie Edwards, and Leigh-Anne Pinnock all competed on the British version of The X Factor, the girl group gained millions of loyal fans. The band's popularity was at an all-time high, so Nelson's departure was confusing to a lot of fans.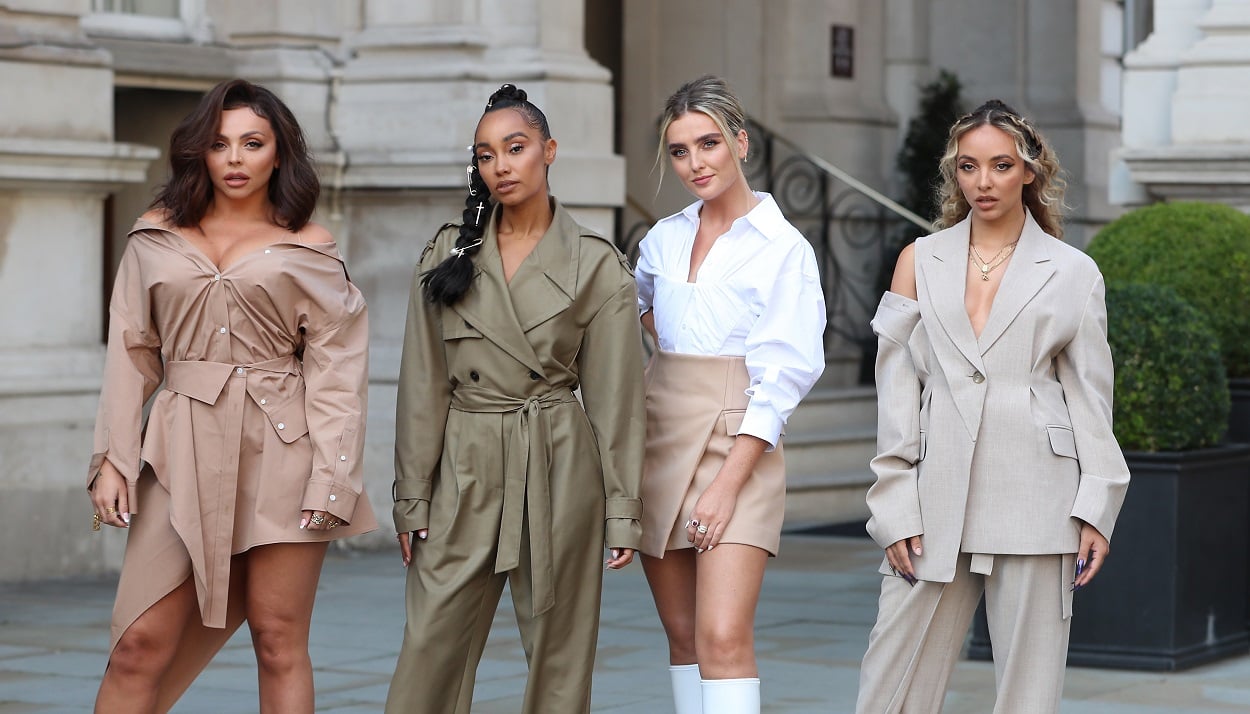 But why did Nelson chose to leave the group? After Little Mix shared a statement to their social media pages wishing their former member good luck, there didn't appear to be any drama between the bandmates. Ultimately, Nelson made the decision to leave because being in the band was damaging to her mental health.
Being in Little Mix was damaging for Jesy Nelson
Like many people who live in the spotlight, Nelson was subjected to lots of harsh criticism over the years. Unfortunately, the singer was body-shamed quite often and critics were fond of comparing her body to those of her bandmates. Naturally, this took a toll on Nelson's self-esteem and mental health. In a recent interview with Cosmopolitan UK, the singer shared how being in Little Mix left her with a mountain of insecurity.
"This is genuinely not an exaggeration – before I got into the band, I would have said on a scale of [one to] 10, I was a nine or 10," Nelson revealed. "I had no insecurities, I never looked at myself and said, 'I don't like that.' When I got in the band, my confidence was zero. Once I got older and I learned not to care as much, I probably got to a 4.5. And then I'd say now I've left, I'm a solid 8.5."
The 'Odd One Out' star was always comparing herself to the other members of the band
Nelson continued on to share that leaving Little Mix has been the best choice for her. For 10 years, she struggled with anxiety and disordered eating in order to try to look more similar to her bandmates. This, of course, led to feelings of jealousy and resentment that have since dissipated since she made the choice to leave.
"I constantly compared myself to the others," Nelson confessed. "Of course, a lot of that was in my head, but a lot of it was past trauma. Even recently, I was still getting compared to them. It's horrible when you already don't like something about yourself to then have thousands of people point it out. Now I feel like me. When I look back [at my time] in the band, I genuinely wasn't me. I can't believe how miserable I was."
Nelson is doing better since she left the band
Fortunately, Nelson seems to be on a better path. She is currently making music solo but is still supportive of Little Mix. We're sure fans of the band are still feeling the loss, but hopefully, they can see that Nelson is in a better mental place now.