Jewel Was Discovered While Experiencing Homelessness — She Felt Like 'Being Cinderella in the Pumpkin'
Since the '90s, Jewel has been producing music for many listeners to enjoy. However, the celebrity's music career stretches farther back.
While people know her as a folk singer, she has done work as an actor. She made an appearance on The Lyon's Den, which fueled her roast toward Rob Lowe. 
Jewel has been open about the experiences of her upbringing. During an interview, she revealed that she once had been evicted from her apartment.
Jewel grew up playing music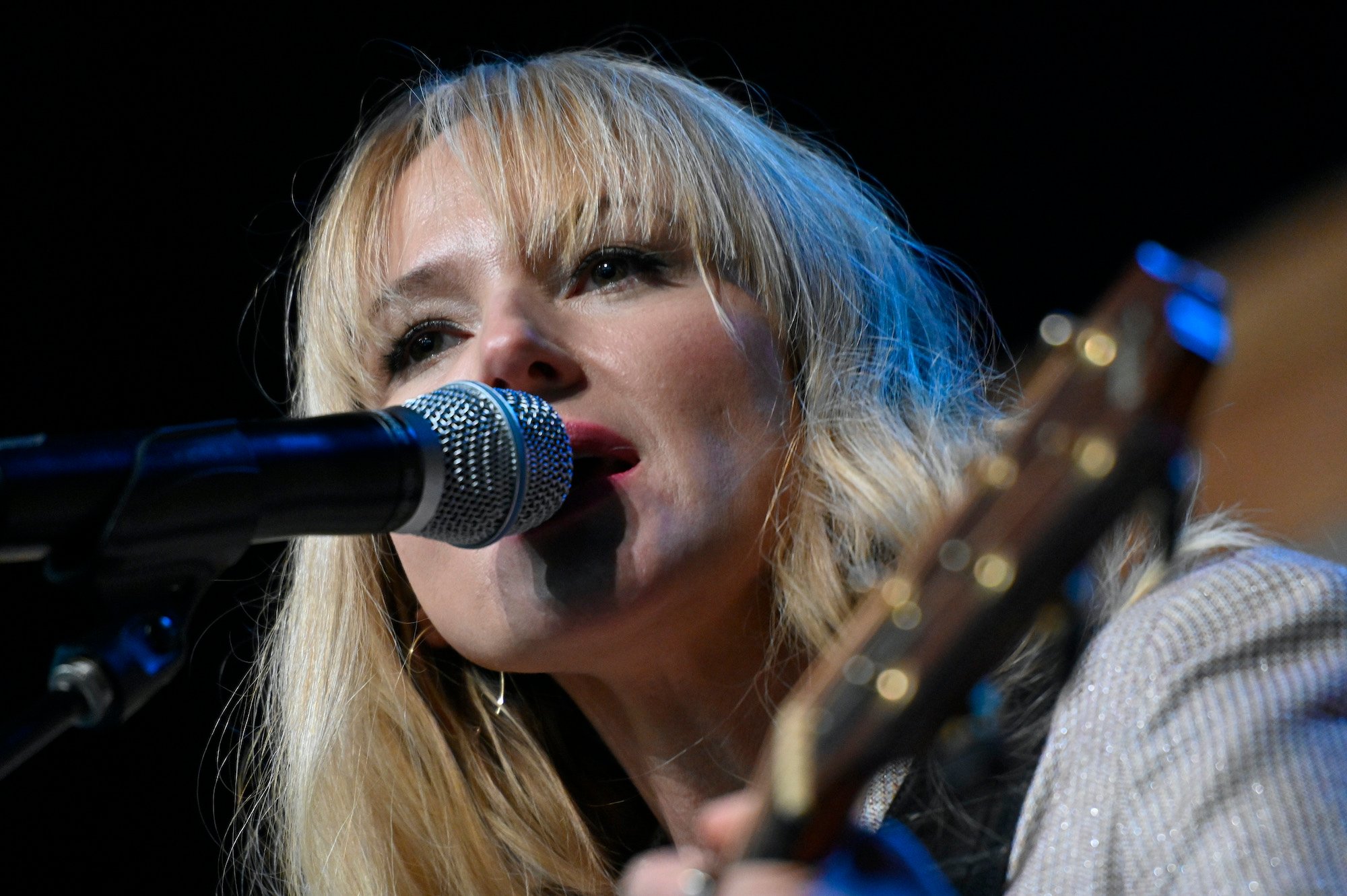 According to Biography, Jewel was born on May 23, 1974. While she was born in Utah, she grew up in Alaska. The singer's parents were also artists, so she easily gained musical talents at a young age. At the age of 6, Jewel started performing.
When Jewel was 15 years old, she won a vocal scholarship to attend a private school in Michigan. At some point, her parents got a divorce. The artist stayed with her father for years before going to San Diego to live with her mom.
While Jewel was performing with both her parents as a young child, she dealt with sexual harassment. The musician learned not to take it personally. Now, she uses her experience to protect herself from potential harassment in the music industry.
Jewel was in a relationship with rodeo champion Ty Murray for many years. In 2008, the two of them got married. They had one son together in 2011, and the couple got a divorce in 2014.
Jewel rose in fame during the '90s
RELATED: Do You Remember the 5 Biggest Hits of the 1990s?
As mentioned before, Jewel began her musical career when she was a young child. She performed gigs in bars with her parents. The musician would spend a lot of time in those places before she turned 21 years old. Her experiences were not always favorable, but she did learn various life lessons.
Jewel learned how to yodel growing up, which she uses in her music. While the artist attended a private school in Michigan, she practiced the guitar and wrote songs. After moving to San Diego, a music manager discovered Jewel. In 1994, she signed a deal with Atlantic Records.
A year later, Jewel released her first album, Pieces of You. The album took off in 1996 and had gone 12 times platinum. Her single, "Who Will Save Your Soul," reached No.11 on the charts. Other albums include Spirit and Goodbye Alice in Wonderland.
Fans started to know Jewel for her folk-style and yodeling skills. The singer has sold nearly 30 million records during her career. She once attended VH1's Diva Duets program and had a duet with Beyoncé.
Jewel reveals that she lost her home
RELATED: 15 Celebrities Who Grew Up Poor
There have been multiple celebrities who have struggled financially before finding fame. Musician Halsey temporarily lived without a home after dropping out of college. Luckily, she was able to live with her grandmother and launch her music career. Jewel also is no stranger to hardships.
According to Fox Business, Jewel went to live with her mom when she was 18. The artist had to take care of her sick mother, so she worked jobs. She did not have much money left over after paying rent each month. One day, Jewel's boss offered to have an affair with her.
"When I didn't sleep with him, he fired me without giving me my paycheck. And I couldn't pay my rent that month, and we got kicked out. Started living in my car, thinking it would only last a couple months. But then the car I was living in got stolen," Jewel said in an interview.
It was during this time that one of Jewel's songs ended up on the radio. Multiple labels propositioned her a deal, but she turned down some large offers. She stated, "It was like being Cinderella in the pumpkin."