Why We May Never Know How Exactly JFK and Jackie Kennedy Got Engaged
Details surrounding the engagement of John F. Kennedy (JFK) and Jacqueline "Jackie" Bouvier may forever remain legend or folklore. Learn why ahead.
The 'legend' of JFK's proposal to Jackie
Legend has it JFK, then 36 years old, proposed to Bouvier, 23, at Martin's Tavern, a restaurant in the Georgetown neighborhood of Washington, D.C., on June 24, 1953, while seated at Booth No. 3.
Opened in 1933, Martin's Tavern is steeped in history. Even more so, with the legend of JFK and Jackie's proposal story.
But that's the thing, it's just a story. Over the years, the details surrounding their engagement have never confirmed but not for lack of trying.
Witness comes forward, claims to have seen JFK propose to Jackie
According to The Washington Post, a witness came forward claiming he saw JFK propose to Jackie on that night in 1953.
Marion Smoak, 98, while dining at Martin's Tavern, casually said he'd been there when the famous proposal supposedly happened.
Smoak made an official statement, in which he said he remembered drinking a martini when he saw Jackie and JFK among other guests in the restaurant. According to him, the proposal didn't involve much fanfare. There was no public display but word got around after it happened.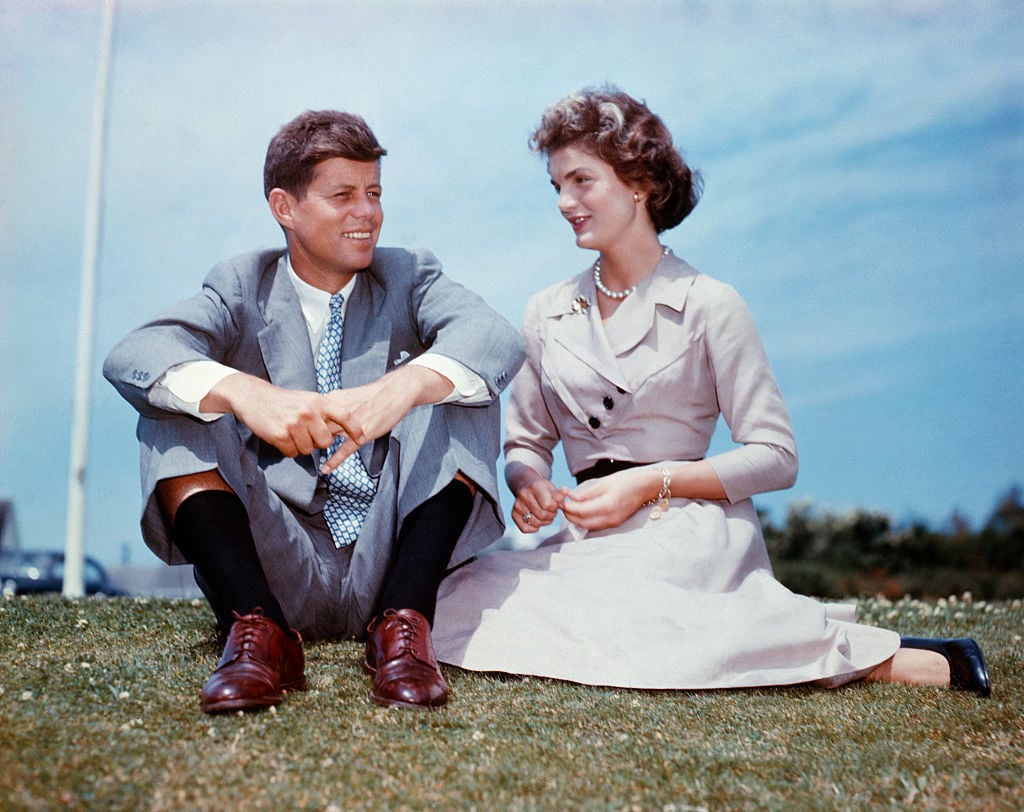 "After the senator proposed, and she accepted, the news ran through the restaurant," Smoak said. "That night we didn't know his future and what it would bring. In hindsight, it was great fun to witness a part of history."
Kitty Kelley, author of Jackie Oh!, confirmed to The Washington Post, that the story's plausible. Jackie and JFK did like to eat at Martin's Tavern. Plus, they publicly announced their engagement one day later on June 25, 1953.
"I certainly hope it's true," Kelley told the publication.
While we may never know how exactly JFK and Jackie came to be engaged, here's what we do know about their engagement.
They met at a Washington, D.C., dinner party in May of 1952, according to Business Insider. Journalist, Charles Bartlett introduced Jackie to Kennedy.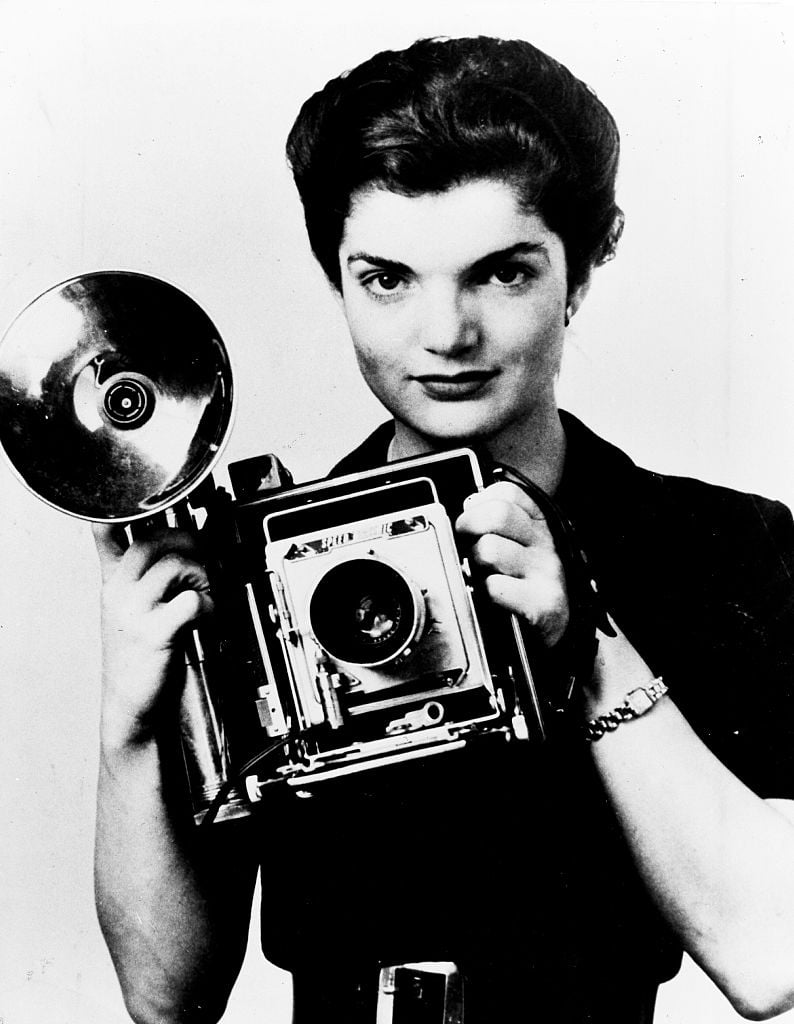 At the time, Jackie worked as an "Inquiring Camera Girl" for the Washington Times-Herald, a local newspaper, conducting man-on-the-street style interviews asking thought-provoking questions.
And Kennedy, a member of Congress, had been pursuing political aspirations.
The Washington Post later reported that JFK immediately fell for Jackie after their first meeting. "I've never met anyone like her," he said.
When JFK popped the question, he did so with a ring by Van Cleef & Arpels ring containing a 2.88-carat diamond and a 2.84-carat emerald.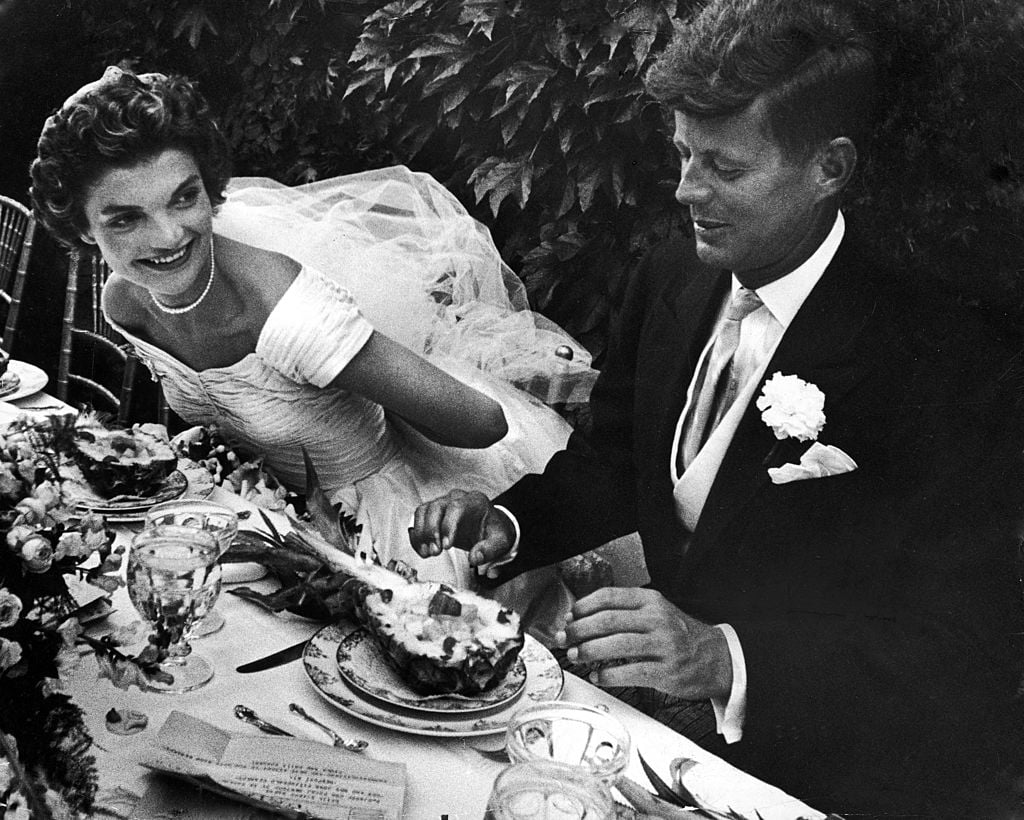 They began the summer with their engagement and ended it with their wedding. Jackie and JFK wed on September 12, 1953, at St. Mary's Roman Catholic Church in Newport, Rhode Island, in front of 800 guests.
Jackie's mother, Janet Lee Bouvier, hosted the reception at her 300-acre property known as Hammersmith Farm, according to Vogue. 400 more guests showed up to the reception where it took the newlyweds two hours to greet them all.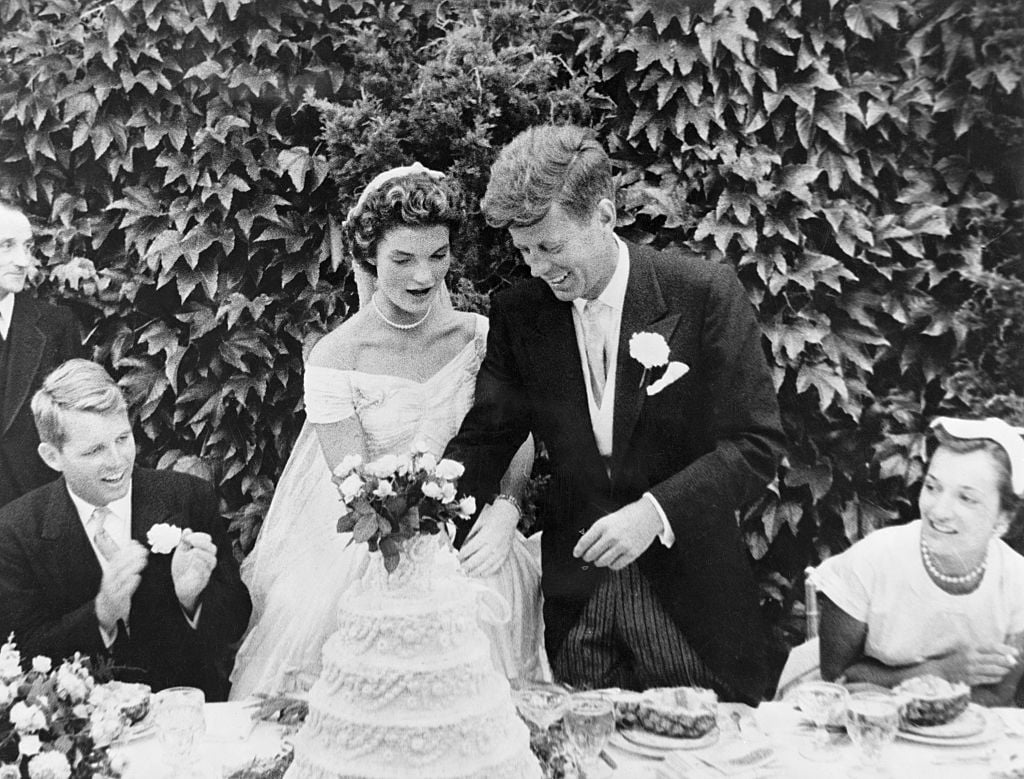 After lunch, Jackie and JFK danced for the first time as husband and wife to "I Married an Angel" by Meyer Davis and His Orchestra. Following the reception, they jetted off to Mexico for their honeymoon after guests sent them on their way by throwing rice and rose petals in the air as they made their exit.